x
x
x
Our history books regale us in the tale of monsters that roamed our earth, creatures with tails and scales that ruled over the humankind, governing the mortals with an iron fist and causing much bloodshed.
Image
They were terrible creatures that drank the blood of mortals and slaughtered their young, trying to take the earth for themselves.
Image
But where there are villains, there will also be heroes. Rising up among the ashes of what little humans were left was a group of mortals that conquered the beasts and repopulated their homes, bringing about an era of peace and prosperity.
---
---
The world was not always this broken. Humans used to live side by side in harmony, they could rest easy, knowing the Tower Society would protect them. A unity of demons and humans, working together to end the pestilence that plagued their world. Fellow demons, wrecking havoc upon the unsuspecting. It was the job of the Tower Society to put them down before they became a threat.

It was the Third Impact that nearly ended the world. London had become a war zone, Berlin had fallen, becoming completely overtaken by the demon race. All over the world, demon nests began to attack upon the human populace. Japan was the only country safe from the attack and many fled for safety, the small island nation forced to shutter its borders to protect its own people. The humans were left to fend for themselves.
---
---
Things had finally began to calm, but the demons united with the vampires. The humans formed a new alliance and another war began, this time against the undead. When all seemed lost and the vampires began to gain territory, they vanished. As though it were some sort of nightmare, or perhaps a distorted memory, the world began to build anew. On the forefront of the rebuilding were the poster children of the Tower Society. Christopher Delanore and Doll King, their notoriety spreading far and wide, hailed as the heroes who ended the Third Impact.
The world is not perfect, no, it is still far from it, but the humans could rest a bit easier, knowing that they were well cared for. Once more, sky scrapers rose, the walls around Paris fell. Life moved on, the world continued to turn. Humans would survive and thrive, as they always would. Granted, there were less of them. Due to the drop in population, pieces of nature began to return to the city. Trees as tall as buildings thrived, the walls of glass and steel skyscrapers becoming entwined with ivy. A new era on earth had begun.
---
---
For some, the world was still frozen in time. They were eternally stuck, having fallen through the cracks. Broken beyond repair, they may never recover. The world did not care for their kind, it made no difference to the humans if they would ever see the light of day again. Troubled by emptiness, deemed a waste of time; they were sent away. Heaving through corrupted lungs, collecting names of the lovers that went wrong. Chasing visions of the future while trapped in the past, perhaps one day, they would be able to rejoin the world.
---
Name || Echo King
Age || 4
Gender || Female
Species || Demon || Elemental
Face Claim || Nursery Rhyme: Fate
Played by|| The_Queen
---
Name || Mara LaFleur, AKA Flourspar
Age || 18
Gender || Female
Species || Perhaps human, maybe demon.
Face Claim || Nana Deviluke
Played by|| Bunny!
---
Name || Mason Nik
Age || 17
Gender || Male
Species || Human
Face Claim || Akihito Kanbara
Played by|| NPC
---
Name || Polaire
Age || 87
Gender || Female
Species || Demon || Crystal Formation
Face Claim || Diamond, Houseki no Kuni
Played by|| NPC
---
Name || Harris Standstead AKA Samurai
Age || 19
Gender || Male
Species || Human
Face Claim || Ikki Kurogane
Played by|| NPC
---
Name || Calciferous Graves
Age || 150
Gender || Male
Species || Demon || Lightning Wielder
Face Claim || Rin Okomura
Played by|| NPC
---
Name || Tamaki Roe AKA Shadow
Age || 18
Gender || Male
Species || Human
Face Claim || Agata Katsuhira, Kiznaiver
Played by|| The_Queen
---
Name || Sana
Age || 16
Gender || Female
Species || Human
Face Claim || Asuza Azuki
Played by|| NPC
---
Name || Doll King
Age || 580
Gender || Olga Animusphere
Species || Demon || Possession
Face Claim || Mahiru Hiiragi
Played by|| NPC
---
Name || Christopher Delanore
Age || 23
Gender || Male
Species || Human
Face Claim || Guren Ichinose
Played by|| NPC
---
Name || Melody King
Age || 290
Gender || Female
Species || Demon || Songstress
Face Claim || Meltilith
Played by|| NPC
---
Name || Mako West AKA Flame
Age || 25
Gender || Male
Species || Human
Face Claim || Mikoto Suoh
Played by|| NPC
---
---

Name: Pandora Vale
Age: 18
Species: Human || Glaive of Longinous
FC: Rin Shibuya



Name: Pray
Age: ??
FC: Shizuru Nakatsu
Species: Demon || Golden Eye || 4th General Hell



Name: Miranda Eldriss
Age: 23
Species: Human || Mafia Leader
FC: Tennouji Nae from Robotics;Notes



Name: Wicked
Age: ??
Species || Demon || Mad Bomber || 2nd General of Hell
FC: Kamado Nezuko



Name: Leo Harway
Age: 23
Species: Human || Son of Director Harway || Former Seele Agent
FC: Eugeo



Name: Erasmus Frist
Age: ??
Species: Demon || Director Harway's familiar
FC: Isaac Foster



Name: Juria Havanese
Age: ??
FC: Megumi Tadokoro
Species: Demon || Leo Harway's familiar



Name: Elliot Abernathy
Age: 38
Species: Human || The Head of the Demon Rehab Facility
FC: Osamu Dazai



Name: Oliver Berg
Age: 48
Species || Demon || Wind User || Elliot's familiar
FC: Nakahara Chuuya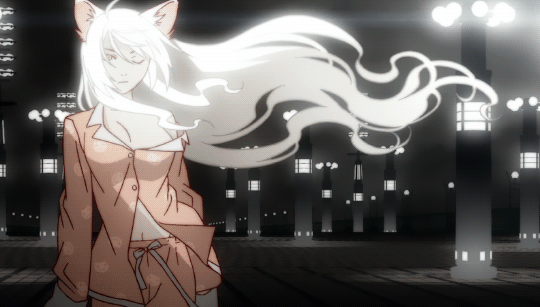 Name: Allison Sneider
Age: 89
Species: Demon || Necromancer
FC: Hanekawa Tsubasa



Name: Gem
Age: 90
Species: Demon || Brilliant Sun Burst
FC: Astolfo



Name: Bex
Age: 200
Species: Demon || Dream Eater
FC: Enkidu



Name: Ash
Age: 29
Species: Demon || Blue slime
FC: Hiro



Name: Ariel
Age: 14
Species: Mermaid
FC: Sonozaki



Name: Princess Charlotte of Cambridge
Age: 14
Species: Human
FC: Princess Charlotte



Name: Gwenyth
Age: 25
Species: Half Vampire
FC: No Idea
Taking place in...
---
---
╎
❦
❦
❦
❦
❦
❦
❦
❦
❦
❦

---
---
They stood on a blustering street corner, Echo with her daggers and Hawk with her sword. The two of them made quite the duo, one a vampire, the other a demon. "Ready?" Hawk asked as Echo closed her eyes, sniffing the cold, windy air. The Thames was frozen over, solid enough where there were groups of school children skating on the ice.

"I found it,"

Echo had picked up the scent close by, a small square of their purse snatcher having gotten caught. They had traced the scent this way, the children lingering near the ice rink to play in the frozen sand.

"This way,"

it was clear that Hawk was still amazed everytime Echo spoke. Eight weeks ago, she had only been able to make wheezing noises. Now, she was speaking in inunciated sentances. "I'm right behind you," there were scars on Echo's neck from where Hawk had bitten her, a rare moment of vampiric madness.

It was the moment that had signified the downwards spiral, but had Hawk not attacked Echo, Wei may have never realized how deep seeded the trauma truly was. She may have gotten worse instead of getting the help she needed to function. Echo and Hawk were still supposed to stick to a strict schedule. They had mandatory theraputic sessions and mental health check in's. They wanted to make sure that the duo were up to par and not simply pushing everything down where it could well up on them again.

"Almost there,"

Echo shivered, the wind howling through her coat. "I'm right behind you," Hawk reassured her. They were at a dead end, the alleyway closing off. Echo stopped and sniffed the air, but the scent had disappeared.

"It's gone,"

she blinked, doing a 360, but the scent had evaporated into thin air.

"It's alright, we did our best. What's say you, we go get some ice cream?" Hawk asked, patting Echo's head. Echo was frustrated though, they had come this far only for their trail to disappear.

"I guess,"

she said at last, her shoulders slumping. "Don't be upset, this happens all the time. You know it, just be happy that we didn't have to fight or arrest anyone." Echo was happy about that, as recovered as she was, she was not sure that she was ready for a brawl just yet. "Let's head back," they turned around, tracing their footsteps back. "I'll take the lead, stay close," Hawk directed. Echo grasped Hawk's jacket, the two of them walking through a crowded street and pushing their way towards a less busy path. Echo's ears perked up, her tail stiffening.

"Hawk,"

she tugged on Gwenyth's sleeve. "What is it?"



"I smell it again,"

Hawk turned, her eyes widening.

"This way,"

back into the crowd they dove, but the smell was quickly becoming muddled with a thousand other scents. Echo was quickly growing frustrated, it was clear that the demon was playing games with them, it was following them. "Hey, don't worry about it. If that demon is hiding, it just means we'll catch it another time. It wasn't meant to be today," Hawk guided Echo back onto the not busy side of the street, the two of them heading in the direction of ice cream once more.

"I wanted to catch them, I wanted to prove I was ready."

But all Echo had proven to herself was that she was still a failure.
---
---
---
╎
♡
♡
♡
♡
♡
♡
♡
♡
♡
♡

---
---
Sana and Pray both heard the panting before they saw the one responsible for the sound. Silently both girls agreed to slip into hiding and waited, watching. Sana pressed a button to kick in the inhibitor, hopefully making it harder for the mysterious demon to sense Pray's aura, thanks to her being the Forth General of Hell, the Blinding Light. The demon was panting, rubbing his overly large nose. "Gosh, that was close." He waddled over, clutching the strange egg. "Those two agents almost caught me." Two agents were hunting him down? There was a purse in his hands, was he possibly a petty thief? "Here you go." He opened the purse, trying to find something inside it. Just what was he looking for? Sana and Pray watched in curiosity. What could it be?

"Why did Messiah tell me to take care of this dumb thing anyways?" He shook his head in derision, pulling out what seemed like a clean handkerchief. He placed it gently on top of the egg. "Now you can keep warm. Good egg..." He gingerly pat the top of the egg which was now covered by the handkerchief. Sana decided that now it was time. She stepped out from the corner of the alleyway, holding out her badge. "Tower Society agent here! Step away from the egg!" The demon let out a yelp. "Seriously?! You two again?!" He grabbed at the egg, spinning around. "I'm not scared of you! Just leave me alo-" Blinding light shone in the alley as Pray removed her eyepatch, appearing behind the demon. "Y-you aren't those two. Wh-who are you?!"

Pray grinned menacingly. As kind as she usually was, there was a reason she was the fourth General of Hell. "How about you give that to us now?" The demon hugged the egg close to him and even Sana could feel the power flowing inside of it. What the hell could be inside of it? It was anyone's guess. "I-I'm more scared of Messiah than you!" He let out a sneeze then. A cloud of smoke appeared and when it finally cleared, both the long-nose demon and the egg were both gone. "What the heck." Pray sighed, putting her eyepatch back on. "I guess we'll have to report this in." They had failed their quest, they couldn't get the egg. "D-don't we technically win though?" Sana blushed, staring at her hands.

"A-all we had to do was remove the egg, that's what the quest said." While that was true, Wei no doubt would have loved a chance to investigate the strange egg. "It didn't seem very... natural. It wasn't a normal egg." Pray groaned, holding out her hand. "Oh well. Wanna go back home now, partner?" Sana shook her head. It was rare they got to go out. "Wait. Let's go for ice cream first? Was it silly to want to go eat with her friend?
---
Arcs are bundles of posts that you can organize on your own. They're useful for telling a story that might span long periods of time or space.
There are no arcs in this roleplay.
There are no quests in this roleplay.
Welcome home, Promethean. Here, you can manage your universe.
Arcs are bundles of posts from any location, allowing you to easily capture sub-plots which might be spread out across multiple locations.
You can create Quests with various rewards, encouraging your players to engage with specific plot lines.
Settings are the backdrop for the characters in your universe, giving meaning and context to their existence. By creating a number of well-written locations, you can organize your universe into areas and regions.
Navigation
While not required, locations can be organized onto a map. More information soon!
There are no groups in this roleplay!
By creating Collectibles, you can reward your players with unique items that accentuate their character sheets.
You can schedule events for your players to create notifications and schedule times for everyone to plan around.
The Forge
Use your INK to craft new artifacts in Fragmented Sky. Once created, Items cannot be changed, but they can be bought and sold in the marketplace.
Notable Items
No items have been created yet!
The Market
Buy, sell, and even craft your own items in this universe.
Market Data

Market conditions are unknown. Use caution when trading.

Quick Buy (Items Most Recently Listed for Sale)
None
Discussions
Topics

Replies
Views

Last post
Most recent OOC posts in Fragmented Sky
There have been no posts in the OOC topic for this roleplay!