---
---
"A curse is only a gift that is temporary."
Name: Tatsuko Sohma
Age: 21
Gender: Female
Zodiac Animal: Dragon
---
---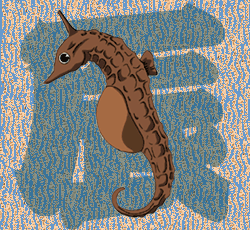 ---
---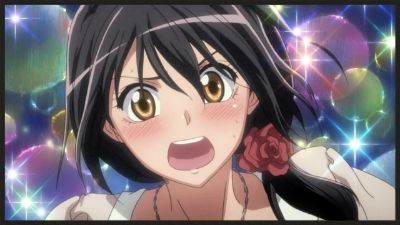 ---
---
Deeper Description: The first feature anyone notices on Tatsuko are her amber colored eyes that are extremely distinguishable. Few pieces of brown are reflected through her iris, giving her eyes a warm honey tone. At times, they appear almost a dark brown color, but this is usually when she is lost in thought or concentrating on something. They are large, expressive, and command respect fairly easily. Her eyebrows are thin and placed slightly higher than normal, giving more attention to her eyes. Tatsuko isn't the tallest person around, standing roughly five feet five inches tall, and weighs around one hundred and twenty-five pounds. Her body is lithe and slim, something she doesn't particularly care about. She is, however, extremely flexible and can contort her body in ways that would have most people squeamish. Her shape is roughly considered hour-glass, but she tends to hide her body with loose clothing.

Her hair is rather dark. Shades of brown run through her hair giving it a somewhat highlighted look, however; it still retains a black hue to it. Her hair is not long, at all. It falls to the middle of her shoulder blades. Her bangs are cut so that they fall to the tip of her nose with longer strands being just below her chin. Most of the time she'll leave her hair down and leave it to its own accord. There are times when her hair will be pulled into a ponytail, tied with a rubber band that has a rose stitched to it. Her skin has a healthy glow to it. Pale would not be the correct word to describe her skin color and neither would tanned. She is somewhere in between, almost sun-kissed with a peachy hue. She has naturally rosy cheeks that are not extremely vibrant, but do turn scarlet when she is embarrassed.

---
---
---
---

Personality: Although born a Dragon, Tatsuko only carries a few traits. She is warm-hearted, always looking out for those of her family and others. She may have on a stoic façade half of the time, but this is only because she doesn't know how to properly express her feelings. She isn't afraid of challenges, something she actually enjoys doing from time to time. Although she enjoys helping people, she prefers to be alone. Solitary is something she enjoys as it gives her time to reflect on the day and what is happened or has happened. Regardless of the help she gives, she tends to not be able to receive help, unable to accept it and doesn't ask for it in return. Despite being a warm-hearted person, Tatsuko can have a rather nasty temper. She is prone to outbursts should she be under great pressure or constant annoyance.

cupcakes
Special Skills:
- Other than the inherited ability of being able to erase memories, Tatsuko has no special skills worth noting.
- She can play the flute exceptionally well and often plays it when she has down time.
- Her memory is scary. She can remember everything down to the last detail from years ago should someone inquire about something.
---
---
Likes:
+ Cloud-Gazing: In her spare time, Tatsuko likes to find a decent tree to sit under and watch the clouds roll by. It's something to take her mind off of things and clear her mind should she ever find herself overwhelmed. She can sit for hours under the sky, admiring the clouds as they pass on by and makes a habit to see if she can spot anything hidden amongst the clouds.
+ Cooking: Tatsuko loves to cook. Whether if it's for her family or just for herself, she can always be found in the kitchen stirring something up. Her favorite dish is Chicken Katsu. It's simple and easy to make for her, however; she makes more complicated dishes when she has the free time (and isn't out cloud-gazing). She'll also cook for anyone who asks.
+ Reading: Although a given, when she is outside cloud-gazing, Tatsuko likes to pick up an interesting novel and read it. She likes to be submerged into another reality other than her own and finds comfort in reading. She even goes so far as to pick out the traits of the antagonist and protagonist of the stories that are similar to her own or someone she knows.

Dislikes:
- Cold: She doesn't take to cold weather so much. Although she loves the weather, she just doesn't have a high tolerance to it. She has nothing against December, in fact she was born in December, but she just doesn't appreciate the chills she gets. Plus it is hard for her to get warmth when it's cold outside. She'll pile on clothes like it's going out of style and blankets when it gets to unbearable for her.
- Snakes: She doesn't like snakes and this strains her relationship with the holder of the Snake. She has nothing personal against the person, but she was bitten by a snake (someone's pet) when she was younger. Ever since, she hasn't been terrified of them, but more so wary and doesn't want to be near one. Although, she tries to make an exception for the Snake Zodiac.
- Coffee: Something about the way it tastes, the bitter dark taste, leaves her mouth dry. She doesn't like it for some odd reason and prefers to drink other things, in particularly sweet tea's. She stays away from coffee and usually, if someone knows she doesn't like it and still offers it to her, will become a bit irritated should it be persistant. Also, she doesn't like the smell…it makes her nauseous.

History: Tatsuko was born as soon as the previous Dragon died. Her parents unknowingly named their daughter after the curse that was to take hold of her. As a child, Tatsuko was left to her own accord. She would often wander from the estate since her parents had little time for their only child. She often spent her years at the Sohma estate, staying away from the others and what not. Her life wasn't exactly hard, but as soon as it was found out that she carried the Dragon, things became a little different. It was around her tenth birthday that her parents discovered about her curse when a non-cursed member of the Sohma family hugged her and she turned into a seahorse. After that, her parents permanently left her to the estate and went about their way. Tatsuko was too young to understand, but she never really resented her parents. As she went through high school, she avoided the male population like the plague. Of course she had suitors, but she didn't want her curse to be exposed.

Anything Else: She has a crush on the Cat. That is all it is: a crush.
---
---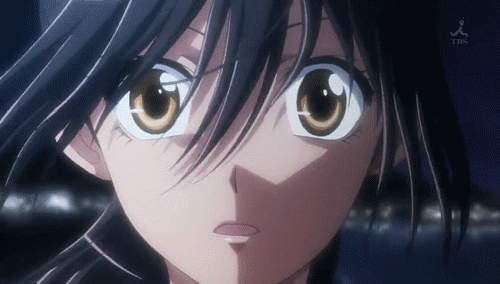 ---
---