"This used to be a funhouse but now It's full of Evil Clowns."

Half a year ago The Paulerspury family died when a fire burnt them all to death. The house is still there though all burnt walls and singes covered in ashes but it's standing. The house is meant to be perfectly safe to be sold maybe needs a few paint jobs a bit of repair work but it's fine....Apparently.

Seven cops were sent into the house to check everything was all OK inside and that there were no dangers or hazards inside the house before the town sold it off to the Mayor. The seven cops were cocky telling everyone "It's no big deal." And "We'll be in and out in minutes." The town waited on these cops for days then after two days with no messages ,sounds or sightings of the seven cops a few army men and a group of cops were sent in a again they didn't come out either. Six months later an estimated 50 men and women are in the house they could be dead or alive no one knows for sure the government have just said that seven specialist cops, marines and soldiers were all going in and coming out. So they will leave home tonight be trapped in tomorrow but what is happening to all the cops and soldiers?

Inside the house Abbie Paulerspury's toys have come to life. Her dolls her clowns and her wooden men. They aren't friendly oh no far from. The toys are chasing away all who enter by killing them or worse case scenario transforming them into toys. Abbie Paulerspury was the six year old daughter of Rosalie and Matthew Paulerspury the Duke and Duchess of the county she had a brother Daniel Paulerspury who was seventeen and a baby sister Bethany Paulerspury they are there too! Their spirits haunt the house by night even their cat 'Boots' has a spiritual form. They torment the humans in the house almost innocently. Abbie sits in her bedroom playing with her toys Bethany screams and cries in her cradle. Matthew and Rosalie sit in their chairs doing their favourite things. Daniel Paulerspury tries to communicate with humans sometimes he gets all romantic with one then joins Bethany's screaming and crying when the toys kill his unnatural love.




The Cops that have been sent in are from different forces of the British Ministry Of Defence and Justice. They are from:
The Marines
The Police Force
Task Force
Army
MI5 (limited to two)

They couldn't physically have any more training or be any fitter but no fitness level or training degree will save them once they are inside. They don't know how to kill dolls , wooden soldiers and toy clowns do they? They've all got lives back home but all they have here is certain death.



So once again seven of the country's best men have gone in the house but will they come out?





Characters:




Marines Commander: Our commander is Olivia Leeann Frost she's the one in charge. (Taken By Thundera)



Chief Officer : OPEN
Standard Cop 1: OPEN
Standard Cop 2: OPEN
Standard Marine: OPEN
Standard Soldier: OPEN
MI5 Agent : OPEN
Ghost Of Matthew : OPEN
Ghost Of Rosalie : OPEN
Ghost Of Bethany : OPEN
Ghost Of Abbie : OPEN
Ghost Of Daniel : OPEN
Doll One:
Doll Two:
Clown One:
Clown Two:
Wooden Soldier One:
Wooden Soldier Two:



Code: Select all

Character Sheet:
Name:
Force:
Rank:
Gender:
Age: (above 19)
Sexuality:
Phobias:
Likes:
Dislikes:
Images: (real)
Personality: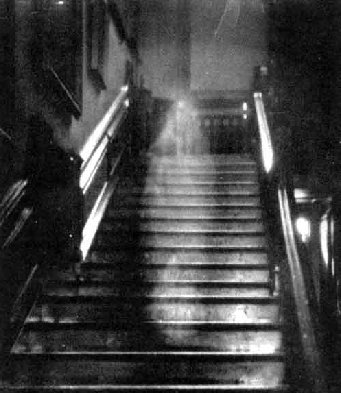 [/font]


Do you believe in ghosts?
The GM of this roleplay hasn't created any rules! You can do whatever you like!
These characters are currently marked as available. Why don't you consider viewing their profiles and making a decision on whether or not you can roleplay them accurately?
There haven't been any official reviews of this roleplay yet!
"Ghosts? As if."
---
These poor, unfortunate souls were once a part of this great world, but have been abandoned. Why don't you consider viewing their profiles and making a decision on whether or not you can roleplay them accurately?
---
There are no places in this roleplay!
There are no groups in this roleplay!
There are no arcs in this roleplay.
There are no quests in this roleplay.
---
0 posts here • Page 0 of 1
0 posts here • Page 0 of 1
Topics

Replies
Views

Last post
Most recent OOC posts in Fun House: Evil Clowns
This is the auto-generated OOC topic for the roleplay "
Fun House: Evil Clowns
"
You may edit this first post as you see fit.
---