There are 4 guilds in the land of Utasia. These 4 guilds are Phantom Lord Guild, located in Eleissa, Holy Grail Guild, located in Jilionne, Death Night Guild, located in Santieos, and the Solo Elite Guild, located in Mireseth. The Phantom Lord Guild, and the Death Night Guild only cared about their power. The 4 guilds used to have wars, mainly because those two guilds wanted to test out their strength. Now, the councils passed a law that no one is to start any wars. So now... these 4 guilds went their own way. Building their own guilds in different parts of Utasia, and going on missions of their own. Everything seems fine now... but chaos has yet to come...
Now this isnt a roleplay about wizards and such with wands and flying broom sticks...
They mainly use their hands to form magic, well it really depends on the type of magic.
Each member of the guild will have the guild sign anywhere on their body suitable for them. The symbol will be the same but each member can have different colors.
Phantom Lord Guild's sign:
Holy Grail Guild's sign: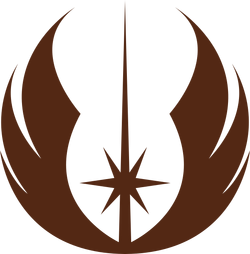 Death Night Guild's sign:
Solo Elite Guild's sign:
*Again, the guild symbols can be different colors.
Ranks:
A rank- lowest (only able to choose missions from A-class)
B rank- (able to choose missions from A & B class.)
C rank- (able to choose missions from A, B, and C class)
S rank- highest- (able to choose mission from all classes. S-class is a vert hard mission that can cost your life.)
*Try not to start with S rank.
Dragon Slayers: (They are people that are raised by dragons (and no they are not half dragon.) They use elemental magic but their powers are stronger than the normal elemental users. The dragon slayers also eat their own element for more strength. However they cant eat their own magic. For example a fire dragon slayor will eat fire.)
-Fire Dragon Slayer: Blaze Finegan
-Ice Dragon Slayer: Juliet Herminosity
-Wind Dragon Slayer: Leon Halileo
-Water Dragon Slayer: Nimue Arethusa
-Metal Dragon Slayer: Hourihan Gilarski
- Earth Dragon Slayer: Emilia Illareh
- Lightning Dragon Slayer:
Different types on Magic:
- Elemental Magic:
Type of element that uses different elements. (one for each user)
-Creating and Controling Element- Caster can't change into the elemet, which he or she controls. They can only create and control the element.
- Full Body Transformation- Caster is able to change his/hers body into a controlled element.
- Maker Magic- Maker magic is a type of magic that allows users to shape a specific element into different shapes. Using two hands creates more stable creations, while using one hand causes less balance and power to the creations.
- Celestial Spirit:
A type of magic that allows the user to open a door to another dimension, pulling out spirits (they take form of creatures.) When the user gets the key, they are now the owner of the spirit, allowing them to call upon them anytime. They are all different depending on what key it is. The 12 zodiac keys are the strongest amongst any other keys. It's something similar to summoning magic.
- Requiping Magic:
A type of magic in which allows the user requip into different things. Person who use it, can change a weapon or clothing through magical power.
- Dark Magic:
A type of magic that mainly uses the darkness & shadow.
- Light Magic:
A type of magic that uses light. Mainly healing.
- Forbidden Magic:
A type of magic that is forbidden because it's too powerful or dangerous. Nobody's able to use these type of magic. Only a few are none to people.
- Antimagic:
Form of magic that can seal other person's ability or reflected it back.
- Dispelling Magic:
The power to unseal magical seals.
- Archive Magic:
A unique from of magic that allows its users to (at will) look up information on magic and possibly other things like history and people as well. Plus it is capable of transferring data to other peoples minds, and the data can stay as long as the Archive user wants it to (to a minimum point).
- Controling Magic:
Caster can take control over the selected object or persons.
- Charm Magic- Is a spell that makes the opposite sex attracted to the caster due to a hypnotic effect. The spell can be broken if the target is aware of the magic.
- Doll Play- Caster can take control over every object that is not alive, including Celestial Spirit.
- Sleep Magic- A spell that makes others fall asleep.
- Destructive Magic:
Form of magic destroys everything on its path
-Eye Mgaic:
Caster uses his eyes for causing a specific effect, like turning into stone or doll.
- Ilussion Magic:
Caster can create illusions that fool the enemy.
- Typical Transformation Magic:
Allows person to transform into other person or animal.
- Take Over:
Allows the user to take over a human, beast, demon, or animal's body.
- Writing/Drawing Magic:
User, writing a word or drawing a picture, causes a specific effect. (such as the drawing coming to life..)
Now finally time for the Character Sheet..
Name:
Age:
Gender:
Guild:
Team Members: (you can leave it blank for now until you get your members. remember 3-4)
Sexual Orientation:
Type Of Magic:
Guild Symbol: (where the symbol is on your body and the color.)
Description:
Hobbies:
Ranks:
- The usual RolePlay rules.
- Post Often Please
- No one liner.. well at least try.
- Make it fun
- Dont kill someone without permission
- Romance is allowed, but be mature
- Swearing is fine, just not too much.
- Have a great time (:
These characters are currently marked as available. Why don't you consider viewing their profiles and making a decision on whether or not you can roleplay them accurately?
0 sightings
Kiyy
played by Kiyy
She is a strong person, emotionally and physically. She is silent, most confuse her with being a mute.
There haven't been any official reviews of this roleplay yet!
---
These poor, unfortunate souls were once a part of this great world, but have been abandoned. Why don't you consider viewing their profiles and making a decision on whether or not you can roleplay them accurately?
---
There are no places in this roleplay!
There are no groups in this roleplay!
There are no arcs in this roleplay.
There are no quests in this roleplay.
Most recent OOC posts in Guilds Of Magic
---
---
---
---
---
---
---
---
---
---
---
---
---
---
---
---
---
---
---
---