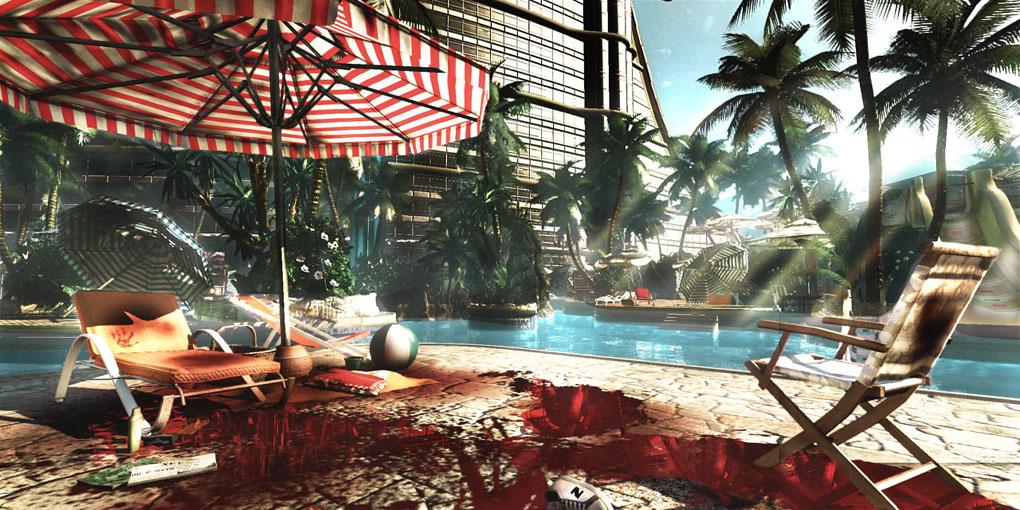 A beautiful island, named Hitiki; a place where everyone wanted to live; everyone wanted to be. It was an amazing tourist spot; had the most beautiful, clear beaches; the warmest temperatures. But what would happen if this once beatiful island was turned into a blood bath filled with disease, and no way to escape?...Would people still be as excited to be there?...A huge breakout rolls through this island, leaving many tragic deaths. But it isn't just any disease...It's a disease which turns the human corpse into a living zombie, desperate to feast on human flesh. But perhaps you are wondering, where would this disease possibly come from?...That, my friend, is the right question...The right question, in need of the right answer...On this infested island, there is a few whom are imune to this...ugly disease...And some whom simply have holed up for safety with other groups. Will these people be able to escape, or put an end to this spreading disease? If they can perhaps find what started it, maybe, just maybe, it can all end as fast as it started......Or maybe not.
1.) This is a one on one roleplay with my boyfriend and I. No one else is allowed to join, but others are allowed to watch. So, anyone else who sends in a character will automaticly be rejected.
2.) Certain zombies will appear at my legure, and mine alone. I will control when they will appear, which type will appear, and so forth.
3.) Each character only has so many health points, and those health points can only be restored certain ways. They can either be restored by health packs found on dead zombies, or in the near by hospital. Other survivers are there, but if you go there to heal, you must remain there for at least five posts on both ends, coming to a total of ten posts.
4.) I will control what items and money are found on zombies or in any other area.
5.) In certain areas where survivers are, there are also traders, where you may trade and buy items. I will control all NPCs.
6.) Weapons can be built at work benches, where survivers stay.
7.) Characters can level up and become stronger, with special abilities as well. I will control exp given and when leveling up will occur.
8.) Traveling to a location takes time. It has to take at least five posts total.
9.) Use the character skeleton to help make your character.
10.) All characters are imune to becoming a zombie, but that does not mean they can't die. If a character dies, They will automaticly wake up at the hospital, but will have lost most of their items.
11.) Sometimes, NPCs will ask for a favor, since you are imune, and they are not. If you complete their favors, they may give you special items.
Character Skeleton:
Code: Select all

[b][size=200][center](FULL NAME HERE)[/b][/size][/center]
[left][img](Picture here; anime only)[/img][/left] [right][b]Eyes:[/b] (Here)[/right]
[right][b]Hair:[/b] (Here)[/right]
[right][b]Build:[/b] (Here)[/right]
[right][b]Height:[/b] (Here)[/right]
[right][b]Weight:[/b] (Here)[/right]
[right][b]Beginner Weapon:[/b] (Only one)[/right]
[right][b]Skills:[/b] (Good at lockpicking, good with healing, ect.)[/right]
[right][b]Dislikes:[/b] (Here)[/right]
[right][b]Likes:[/b] (Here)[/right]
[right][b]Personality:[/b] (Here)[/right]
[right][b]Age:[/b] (Here)[/right]
Taking place in...
There are no characters in this universe yet!
0 posts here • Page 1 of 1
0 posts here • Page 1 of 1
Arcs are bundles of posts that you can organize on your own. They're useful for telling a story that might span long periods of time or space.
There are no arcs in this roleplay.
There are no quests in this roleplay.
Welcome home, Promethean. Here, you can manage your universe.
Arcs are bundles of posts from any location, allowing you to easily capture sub-plots which might be spread out across multiple locations.
You can create Quests with various rewards, encouraging your players to engage with specific plot lines.
Settings are the backdrop for the characters in your universe, giving meaning and context to their existence. By creating a number of well-written locations, you can organize your universe into areas and regions.
Navigation
While not required, locations can be organized onto a map. More information soon!
There are no groups in this roleplay!
There are no characters in this universe yet!
By creating Collectibles, you can reward your players with unique items that accentuate their character sheets.
You can schedule events for your players to create notifications and schedule times for everyone to plan around.
The Forge
Use your INK to craft new artifacts in Hitiki Island. Once created, Items cannot be changed, but they can be bought and sold in the marketplace.
Notable Items
No items have been created yet!
The Market
Buy, sell, and even craft your own items in this universe.
Market Data

Market conditions are unknown. Use caution when trading.

Quick Buy (Items Most Recently Listed for Sale)
There are no characters in this universe yet!
None
Discussions
Topics

Replies
Views

Last post
Most recent OOC posts in Hitiki Island
This is the auto-generated OOC topic for the roleplay "
Hitiki Island
"
You may edit this first post as you see fit.