---
---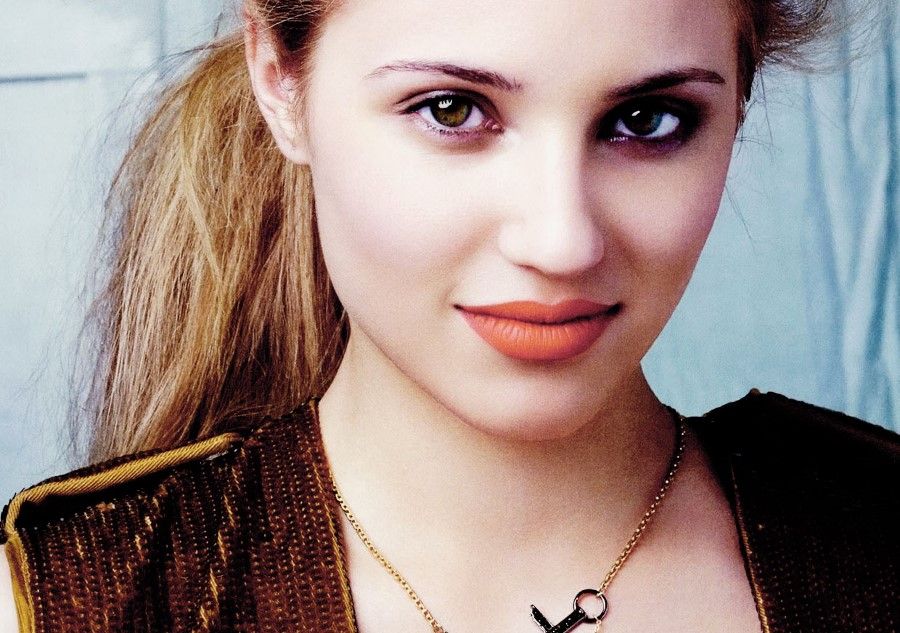 ---
| Full Name | "I'd rather you didn't know..."
Emelia Mariette Hutchingson

| Nickname | "I dare you to call me by my nickname."
Emmie, but this is only used by her group of friends. It was given to her

| Age | "It's nothing more than a lousy number."
18

| Gender | "Like I'm ever allowed to forget it."
Female

---
| Eye color | "They're unique."
Hazel, flecked with varying shades of green and the occasion fleck of gold.

| Hair Color | "I hated the mousy brown it was before."
Long wavy dyed blonde hair, naturally light brown.

| Skin Tone | "I don't mind my skin tone. It could be worse."
Pale

| Height & Weight | "I might be into drugs, but I take care of my body."
Emmie is of average height for a young woman. She stands at around 5'5" and has a naturally slender body type which curves in the right places. She's toned and well-built because whilst a druggie, she can't shake her old fitness regime.

| Distinct Markings | "I don't want to talk about the tattoo, so don't ask."
- On the inside of her right wrist she has the name "Daniel" tattooed in black script writing. Daniel was her brother.
- A scar on her left knee from a childhood biking incident.
---

| Likes | "I used to have normal likes. Not now."
- Drugs
- Alcohol
- Her friends
- Drawing and doodling
- Art in general actually
- Music
- Chocolate

| Dislikes | "I have a few."
- Ignorant people
- People who pry into her business
- Those who hurt her friends
- Vegetables
- Arrogance

| Fears | "I couldn't face these things. Ever."
- Losing the only people that mean anything to her - her friends.
- Small spaces
- Her endless nightmares


---
[size=90]| Personality | "I couldn't care less what you think of me."
Emmie used to be that annoyingly popular, preppy girl with all the good looks, the perfect personality and a winning smile. Every school has one. That was Emmie. That was her before her brother was tragically killed. The moment the news came that he hadn't made it, it was as though a light had been switched off. Everything about her bubbly, upbeat personality just shut down. In an instant she went from being the most fun-loving, happy teenager on the planet to a shell-shocked, broken mess.

When the initial shock wore off, it was clear that Emmie was not the same person and properly never would be.

Now she is sullen, withdrawn into herself. If it can be avoided then she won't permit any human contact (besides her closest friends) and keeps herself to herself, or within the confines of the group who she knows will protect her. More often than not she appears to be surly and can be seen frowning or scowling in some manner. Although she has such a morose and disheartened personality, there is still a spark of kindness in her. Never would she dream of inflicting her own pain on the others and therefore she never speaks of it, actually since the accident (18 months ago) she has not spoken a single word to anyone. But, her sarcastic personality can still be seen despite the lack of speaking. If she disagrees with something then you will know by her posture, her body language and most definitely her eye rolling.

Most of all, she's angry. Furious at the world for taking the one thing that she cared about. It doesn't take a lot to spark her anger and often she has to be calmed by the group of friends who know the words to soothe her by now. When agitated she paces, smokes and tears at her hair. It is a deep anger than she will never be rid of.

The spark of happiness has all but fizzled out and the only place she finds comfort is her new-found friends. Emmie is very trusting of the people around her, even though she is reluctant to let them love her. She feels so at ease with these people she considered opening her mouth and talking to them recently, but she can never find the words. In her heart she is regretful. After all, they took her in when the rest of the school shunned her silence and change in personality and she has done nothing to thank them, only held her silence. She uses drugs to forget and to block out the pain that she feels in her heart.


---
[size=90]| History | "I-I just can't."
As stated above, Emmie led a pretty normal life. She was born to two loving parents and an older brother (by five years) who simply adored her from the word go. Both of their parents worked a lot and often the siblings were left together with a sitter. Daniel was always protective over his baby sister and as they grew their bond only strengthened. Of course they bickered and fought, but Emmie loved him like there was no tomorrow. Throughout all of her life she relied on her brother as though he were her only life line. And he never minded. He protected her, he held her when she cried. He became her father-like figure when her real dad was away.

The moment she walked into High School Emmie became the "popular one". She was pretty, charming and a hard worker. It wasn't long before she was captain of the cheer squad and sure to win homecoming queen alongside long term boyfriend Craig. That was until the accident. Emmie received a phone call from her mother one Tuesday lunchtime.

"Mum, I can't talk right now. Jessica and her boyfriend are having a very public break-up."
"Emelia, you need to come home. Now." Her voice caught at the end of the sentence. Emmie stopped dead.
"What's wrong mum?"
"Emelia, just com-"
"Mum! Tell me!" Desperation leaked into Emmie's voice, as she clutched the phone to her ear. Her only thought was "please don't let it be Daniel. Please."
"It's Daniel..."

Emelia had dropped her phone in a state of shock. Craig, her boyfriend, retrieved it and spoke calmly to her mother. He coaxed her into his car with much soothing and gentle words, promising Daniel would be alright. He then drove her to the hospital, where she waited in silence with her parents. When the doctor came out, she knew. Just by the look on his face. A scream worked its way up her chest, only to get lodged in her throat. Instead, she tore passed the doctor and into the room where he lay. He looked perfect, only the bruise on his left temple any sign of the car accident. Throwing herself on him, she demanded that he woke up and stopped this game. It took three nurses to remove her, sedate her and send her home.

Emmie never was the same again. She stopped speaking and turned to drugs without anyone to support her.

And as far as her parents are concerned...They lost two children that day.

It was Seb that took pity on Emmie. He drew her into the group, though it took weeks for her to feel she could trust him and ever longer to trust the others. But now, she's glad that he looked after her when she needed someone the most.

---
| Relationships | "I don't need men."
Craig left her the moment that she went weird and speechless. He got with her best friend barely a week after Daniel's death. Now, she has no-one who she thinks of in that way.

---