You are in a haunted house...
Because you were invited at a party.Fortunately, you are not alone.Other five friends are invited too.The party is great, everyone is having fun and after the girl who invited you decides to play "Truth or dare", everything turns out to be wrong.Someone put you to and your friends to go in the bathroom and to say "Bloody Mary" three times.Everyone knows the legend.Everyone knows that at the third "Bloody Mary", the hell begins.But you never tried this, so you don't know if it is real or not...But you will find out soon
Female friend 1|FC:Taylor Momsen|the leader|taken by LittleMissGeorgia
Male friend 2|FC:Chris Zylka|the muscle of the team|open;
Female friend 3|FC:Victoria Justice|the ninja|taken by PBJayRich
Male friend 4|FC:Steven Strait|the brain|open;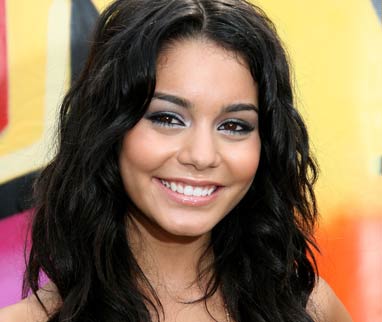 Female friend 5|FC:Vanessa Hudgens|the mature|taken by me;
The "you" in the storry, Male|FC:Ian Somerhalder|the second leader|open;
So, you are caught in a haunted house, the other teenagers are vanished and there is someone in the house, hidden in darkness and silent, ready to kill you..You have to become a team, to summon her and then to survive.Can you do that?Oh, darling, you have two choices.Dying or staying allive... This is the storry of Bloody Mary.
Character skeleton:
Name:
Nickname:
Age:
FC:
Picture:
Appearance:
Personality:
Crush:(leave it blank for now)
History:
Fears:
Dislikes:
How do you believe Marry looks like?:
Rules
1.Site rules;
2.No one liners, please.At least 200 word per post, please.But don.t make it a book, though.:);
3.No fights in OOC;
4.Spots can be reserved for 48 hours.If you need mor, tell me.
5.This is my first rp, so ...have fun.
6.Put the word kisses somewhere in the character sheet.
7.This will gonna be a horror storry, so no babies in here, hehe.:)
Taking place in...
There are no characters in this universe yet!
0 posts here • Page 1 of 1
0 posts here • Page 1 of 1
Arcs are bundles of posts that you can organize on your own. They're useful for telling a story that might span long periods of time or space.
There are no arcs in this roleplay.
There are no quests in this roleplay.
Welcome home, Promethean. Here, you can manage your universe.
Arcs are bundles of posts from any location, allowing you to easily capture sub-plots which might be spread out across multiple locations.
You can create Quests with various rewards, encouraging your players to engage with specific plot lines.
Settings are the backdrop for the characters in your universe, giving meaning and context to their existence. By creating a number of well-written locations, you can organize your universe into areas and regions.
Navigation
While not required, locations can be organized onto a map. More information soon!
There are no groups in this roleplay!
There are no characters in this universe yet!
By creating Collectibles, you can reward your players with unique items that accentuate their character sheets.
You can schedule events for your players to create notifications and schedule times for everyone to plan around.
The Forge
Use your INK to craft new artifacts in Is Something in the Mirror?. Once created, Items cannot be changed, but they can be bought and sold in the marketplace.
Notable Items
No items have been created yet!
The Market
Buy, sell, and even craft your own items in this universe.
Market Data

Market conditions are unknown. Use caution when trading.

Quick Buy (Items Most Recently Listed for Sale)
There are no characters in this universe yet!
None
Discussions
Topics

Replies
Views

Last post
Most recent OOC posts in Is Something in the Mirror?
Okay, I'll get started on the profile as soon as I can. I gotta finish a few other characters first. :)
Can me reserve the ninja! haha Fc: Victoria Justice??
Yeah, sure.She is reserved for you.:)
Horror RP! Never done one of those before, this sounds really good.

Can I please reserve the leader (FC: Taylor Momsen?)