(still looking for more people to join)
There is a killer inside all of us.
You might think otherwise but if you were to really consider the statement you would surely reassess your answer.
How far do you think a mother would go to protect her baby?
How far would a husband go to defend his wife?
How far would a brother go to guard his sister?
Just remember if you do not kill them they will kill you.
Are you ready to die?
Are you ready to say goodbye to everyone you ever knew?
Are you ready to say goodbye to everything you own?
Or will you fight for your life?
Fight for your family?
Fight for your friends?
Fight for your possession?
It's in your hands.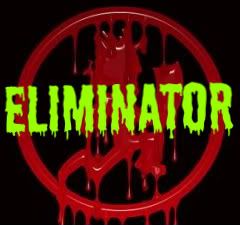 The Game
Back when the Roman Empire ruled for entertained people enjoy watching human beings fight against each other, know as gladiatorial games. Although some folks disapproved of these forms of games it continued on and still occurs today. However, not everyone knows about these types of games because only a select number of people are able to watch them.
This modern gladiator game is known as 'Eliminator' and it is run each year with new contestants. However, you can only watch the game on your television by paying a larger amount of money. The game works as follows a group of people are captured and placed onto a deserted island. The only way out is to kill everyone else or be killed. For those watching it is almost like a horse race, they can bet money on the person they think will win.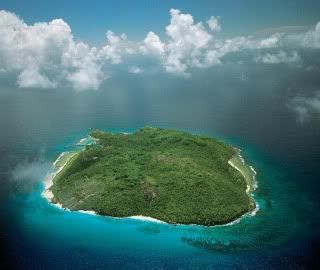 The Island
The Island is quiet larger and to cross it take about two full days of walking. It is surrounded by water and not an island in sight for miles, so there is no point in trying to swim away. There are a few animals living on the island the largest being wild pigs. There are also birds, snakes, insects, mice, rabbits, fish and lizards which are all eatable if cooked correctly. Other means of food the island provides for players are plums, coconuts and a range of herbs. However, there are a few trees and bushes on the island that harvest fruit but they are poisoned so watch out. There are a few ruin buildings, such as a lighthouse and an old farmhouse which players can use as hideouts and shelters from the rain. Also players may find bones of pervious players scattered around the island.
The Island is also covered with cameras and speakers so the games hostess can communicate to the players. Every second day or so a plane will fly over the island and drop a package down for the players. The packages will contain things like food, first aid gear, weapons, new players etc. The hostess will then provide direction on how to find the packages. Also to encourage the killing she may sometimes read out some personal information about players.
The Contestants
This is who you will be playing in the roleplay. They have to be aged between 18-40 and have to be human, no magic, no superpowers etc. Also they do not know anything about this television game. The contestants all share something in common and that is that they all do not cherish the gift of llife (i.e. If you have seen the saw movies, you will know what I am talking about).
Some examples:
-criminal (don't want everyone to be a criminal tho be creative)
-drug users
-corrupt law officer
-drug dealer
-cuts oneself
-having an affair/cheating on husband/wife/gf/bf
-having pretend illness or injury to get compensation
-fraud
-prostitute
-framed someone for a crime you committed
The contestants wake up in different parts of the island unsure of how they got here. Also each player will have a small bomb attached to their ankle which will go off if they try to take it off or try to escape. There is no way to get the bomb off without killing yourself!
Character Profile
Name:
Age:
Appearance: description/real image
Personality:
Occupation: if they have a job
Reason: the reason why they are one the island
Brief History: doesn't have to be very long
*So basically the contestants are forced to kill each other off and become the sole survivor. The last man or woman standing will be able to leave the island with a large sum of cash. Pervious winners have said the experience has changed their lives; they have been so called 'reborn'.
1. I'm gm, so what i say goes :)
2. Violence HIGH ENCOURAGE, this is a survival and fighting rp so kill kill kill, however do not make too graffic stay in the roleplay gateway rules. ALSO you have been warned that this is more of a +18 rp so do not bother joining if you can stand blood and brutal killings.
3. Swearing allowed, but again dont over do it.
4. Romance is welcome, keep it within rules and dont fall to much in love because in the end one of you will have to die..mwhahaha, by all means flirt your way to the end if you like.
5. Creative characters, dont want them all to be criminal and they cant all be killing machines from the start, so please have weak scared characters at the start. Also your welcome to have your character die and create a new one, but you can only have one character in rp at the time.
6. No on liners, at least 2 or more paragraphs and post as much as you can, and please let me know if you can post for a couple of days.
7. Your welcome to create your own npc but just dont create like 50 of them, there are only supposed to be about 15 actual people in the game.
8. No godmoding and all that crap, no human is invincible so get hurt becuase otherwise its no fun.
9. Respect each other and most importantly have fun :)
Taking place in...
8 posts here • Page 1 of 1
8 posts here • Page 1 of 1
Arcs are bundles of posts that you can organize on your own. They're useful for telling a story that might span long periods of time or space.
There are no arcs in this roleplay.
There are no quests in this roleplay.
Welcome home, Promethean. Here, you can manage your universe.
Arcs are bundles of posts from any location, allowing you to easily capture sub-plots which might be spread out across multiple locations.
You can create Quests with various rewards, encouraging your players to engage with specific plot lines.
Settings are the backdrop for the characters in your universe, giving meaning and context to their existence. By creating a number of well-written locations, you can organize your universe into areas and regions.
Navigation
While not required, locations can be organized onto a map. More information soon!
There are no groups in this roleplay!
Orphanage
By marking a character as abandoned, you can offer them to your players as pre-made character sheets.
"I... Shouldn't be here."
"I did it to protect my mother...I don't belong here."
By creating Collectibles, you can reward your players with unique items that accentuate their character sheets.
You can schedule events for your players to create notifications and schedule times for everyone to plan around.
The Forge
Use your INK to craft new artifacts in Killer Instinct. Once created, Items cannot be changed, but they can be bought and sold in the marketplace.
Notable Items
No items have been created yet!
The Market
Buy, sell, and even craft your own items in this universe.
Market Data

Market conditions are unknown. Use caution when trading.

Quick Buy (Items Most Recently Listed for Sale)
None
Discussions
Most recent OOC posts in Killer Instinct