Once, mankind lived in a world of gods and monsters. Vengeful, voracious, and larger than life; mortals lived in both awe and terror of them. The Olympians, as they came to be called, treated the world as their playground, and the Greeks couldn't get enough. Tales of their grand affairs, vicious conflicts, and the feats of their children were sung all across the peninsula, and that belief and adulation fueled their power even more. The power of belief so often is overlooked, and as the world began changing, the Olympians paid it no mind--until it was too late. As fewer and fewer mortals continued to worship the old gods, people finding new religions to follow and stories to tell, the might of the once supreme Olympian gods began to wane. By the dawn of Christianity, they were undeniably diminished, and in a last ditch effort to preserve their godhood, the Greek gods combined their powers to create their own pocket dimension, taking with them both the faithful, and their creatures of legend. They called it Olympia.

For centuries, the Olympians licked their wounds, gaining strength and consolidating power from their followers in Olympia. But quarters are tight in so small and isolated a reality, and as competition for the precious power that came with their followers heightened, constant war became the reality of this world. With the Renaissance however, and the resurgence in popularity of the Greek mythos, the Olympians once again ventured forth to walk the Earth. The world was certainly different from the one they had left so long ago, but some things never change, and their godly appetites certainly hadn't. In a matter of years, earth was once again littered with demigods, and it was then that the Olympians made a course altering discovery. The success, influence, and renown of their progeny gave them power; just as surely as throngs of followers in Olympia could. That realization was a game changer, at least for the more ambitious of the gods, and with it came the founding of, what is known today as, the Legacy Academy for Higher Learning, and the annual Agon..

Before the Founding of Legacy Academy, and the Agon in Olympia, it was commonplace for the warring gods to kill each other's children, or even set the demigods against each other. Children were murdered in an endless cycle that even the most hardened of the gods grew wary of. With the Academy, came a compact amongst the gods; the killing would stop, and the greatest of the gods' favor would only be granted to the worthy in a test that became known as the Agon.

Demigods of all parentage are allowed to compete in teams against harrowing challenges that change every year. Only the winning team receive gifts from the gods, but exceptional standouts have the opportunity to display their worth as well. The Agon is watched by all the students of the academy, but also the powerful and influential demigods of the wider world. It is a proving ground of sorts to create one's own power base, but also to be added to that of an older more powerful demigod's should a student catch their eye. No Agon however, should every be entered lightly, as the danger is real, and death, while not exceptionally common, has been known to occur during the course on the events. Regardless of the number of members allowed on a given team, each member falls into one of the following categories:


Brain members as a category tend to be key strategists or leads for a team. Their strengths play into the knowledge they bring to the table and their abilities to out think any kind of puzzle challenges they come up against. One year the Agon was a massive labyrinth filled with monsters and riddles, so their importance to the group is not to be underestimated.

Brawn is typically the tank combative role. They do a lot of the heavy lifting when it comes to fighting, and a group's' offensive strategy tends to be built around them. If there is not at least two on a given team, they are in trouble.

Support is a more complicated category, but these team members have talents that lend themselves to acting as compliments to the group's more offensive members (ei: a child of Aphrodite using their ability to manipulate the emotions of the enemy to create an opening for their teammate to attack). Support members often times enter specifically with a brawn member because of their complementing abilities. Children of Demeter using their plant/weather based abilities to help heal or renew the group's supplies also hit into this category, as their role is literally to support the group.

Special is the broadest category, but covers members of the team with specialized abilities that may or may not give a team the winning edge. The visions of the future some children of Apollo have fit here, as well as the luck factor of Hestia's children, or Poseidon's ability to breath under water. That is not to say the team members in this role are incapable of combat, but their primary usefulness lies in their more unique talent.

===================================================================================================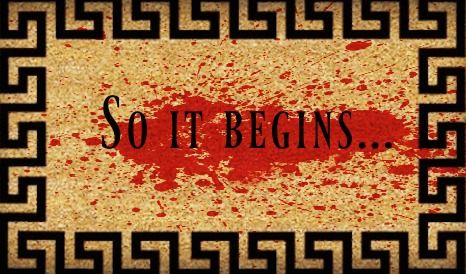 The young competitors of Legacy Academy find themselves at the dawn of this spring's annual Agon, each entering for their own reasons, but all determined to win. The festivities and pomp are to be expected, all given the heroes' sendoff they deserve. Cheers, ceremonies, and parades featuring the younger students are watched from afar as the challenging demigods mentally prepare at their group's drop point for the trials to come. Nothing however, could prepare them for the impending chaos they witnessed. Instead of toasts and inspiring speeches, they watch as the gods, their parents, slowly convulse, turning to stone. For one sickening breath, the stadium is quiet, and the drakons descend. Without the gods to hold open the gate, the portal to Earth begins fizzling away behind the backdrop of teachers scrambling for weapons to defend the more helpless students. And with the teachers' attention diverted, even the heroes small viewing glass goes dark; leaving them stranded in a dangerous land with no way home, no idea what has just happened, and no clue who to trust…


---
---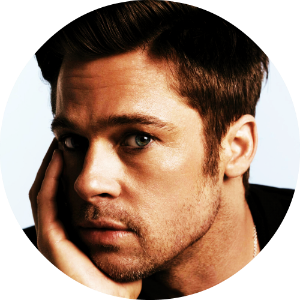 King of Olympia and consummate womanizer, Zeus is both the most powerful of the gods, and has the most children. He spends much of his time upon his mountain throne in Olympia, but does visit earth often, both to see some of his countless offspring, and to create more. Due to the sheer number of children he has, Zeus can often be quite forgetful of all but his favorites, so competition for his favor is fierce. While he is not the most involved of godly parents, Zeus does have a knack for aiding his own when most needed. Children of Zeus tend to be the most successful and driven of all the demigods, and it is rare to see any of them without a driving purpose in their life. They are also the demigods with the best chance of being gifted with godly tokens, should they catch their father's favor of course, and rarely does the winning team at the tourney not include a child of Zeus. Heracles for example was given immortality and a place in Olympia, though the number of demigods ever given such gifts are small. All children of Zeus are however, born with an immunity to (and minor control of) lightning, superhuman strength, and natural charisma that make them excellent leaders; should they choose to take up that mantle. Most of his children also have the uncanny ability to sense coming storms, though they can't manipulate them, and like all the big three, some of Zeus' children have been known to cause ground tremors if angry enough, though few have true control to make this useful.
---
---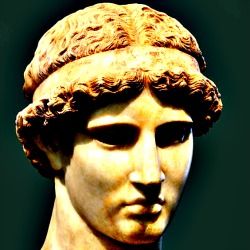 Male // Reserved: TheCrimsonLady // FC: Keiynan Lonsdale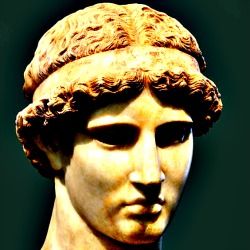 Male // Available // FC: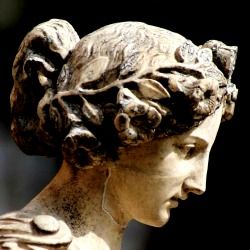 Female // Reserved: tigerz // FC: Nicola Pelts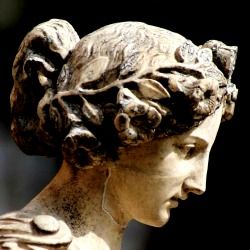 Female // Available // FC:
---
---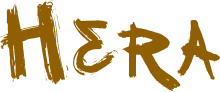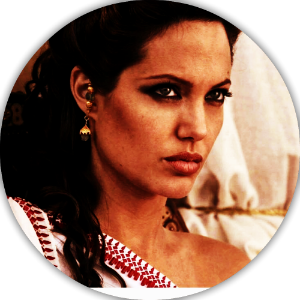 Wife of Zeus and patron goddess of the dominant and ever conquering Amazon tribe now residing in Olympia. As Zeus constantly engages in adulterous human affairs, Hera has opted to act in kind, now considering herself a liberated woman. The godly couple have agreed to engage in an open marriage, if somewhat bitterly. Hera does not have nearly the number of children that Zeus does, but she does have one every now and again. With her newly powerful position within Olympia, thanks to her conquering Amazons, Hera is more often in Olympia than not, though she is always mindful to pop in on her children's birthdays. She prefers to take a backseat regarding parenting, but she is loyal to her children and always offers aid regardless of specific favor. This extends to the Amazons as well, who are always keen to aid a child of their patron goddess. Children of Hera tend to be female, though not all, and are known to suffer from their mother's famous bouts of jealousy. They are also known for their keen intelligence and patience, though this is not a universal trait. Children of Hera, while not as supernaturally strong as the children or Zeus or Ares, are gifted in the way of raw physical prowess and most notably ambition. The children of Hera are also notorious for their ability to hold a grudge, so it's wise not to cross them.
---
---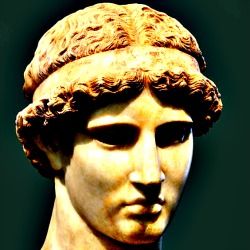 Male // Taken: TheNewb08 // FC: Sinqua Walls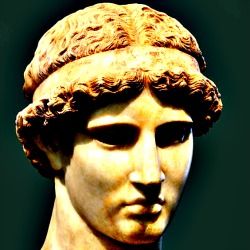 Male // Available // FC: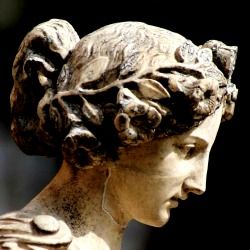 Female // Taken: bombinate // FC: Bridget Satterlee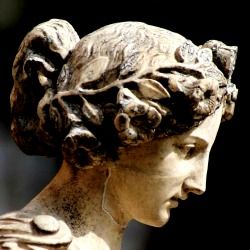 Female // Available // FC:
---
---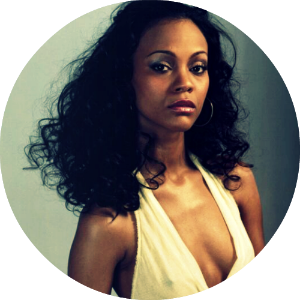 The goddess of wisdom and patron of Athens, she was known as a virgin goddess in her time as a deity of the Greeks. She has since then disposed of that title with a vengeance, and has proven to take after her father in regards to both libido and attitude toward her children. One of the advantages of being a goddess; short pregnancies. Most are only carried for about two or three months, meaning she generally has on average at least three children a year. Athena aids only those she believes have displayed cunning, intellect, or ingenuity, and can be rather brutally blunt about those of her children she does or does not favor. Those who develop these traits she visits often, other than that however, she is one of the most absentee parents within the pantheon. Children of Athena tend to be more academic, whether by nature or design. Avid reading, high scoring, and excellent critical thinking tend to be common traits exhibited. Children of Athena are also gifted with photographic memories, and a keen mind for spotting connections where others see only random chaos.
---
---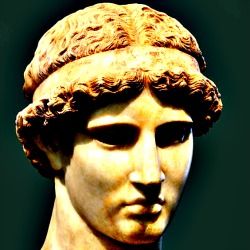 Male // Reserved: συιʝα // FC: Cole Sprouse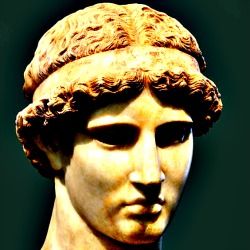 Male // Available // FC: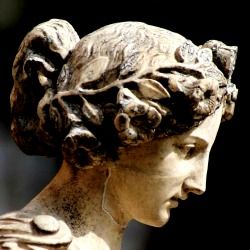 Female // Reserved: TheCrimsonLady // FC: Kylie Bunbury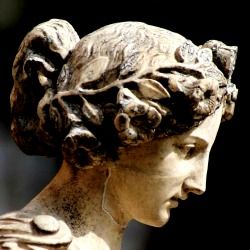 Female // Available // FC:
---
---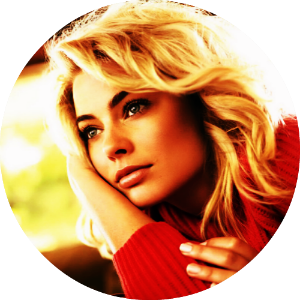 Know by many today as the goddess of beauty and love, Aphrodite was really in fact, the goddess of deadly or consuming passion. Next to Zeus, she has the most offspring within the pantheon. She is also one of the most doting and freest with her gifts and favor. Any child of Aphrodite is gifted with beauty, and they often tend to be lucky or talented as well. Aphrodite is one of the few Olympian gods who gifts their children at birth, which helps their offspring greatly in life, but puts a drain on her own powers. Aphrodite is however, also one of the few gods still revered greatly in pop culture today, giving her a source of power to work with both from Olympia and Earth. She thrives in this new modern world, and is on Earth more often than Olympia, causing troublesome affairs and in general making people more passionate. She can however, also be rather flighty, so for children of Aphrodite, contact with their godly mother tends to be random and on her terms. Children of Aphrodite also tend to be passionate people, whether it's regarding love, and interest, or a cause. They are however, known to be resistant to commitment, and as restless as the wind. All children of Aphrodite are strikingly beautiful, and while they lack the enhanced physical power many of their demigod peers enjoy, they have the ability to manipulate the emotions of others. This can make them excellent crisis managers, defusing heated situations, or efficient weapons against enemy forces. Children of Aphrodite also tend to inspire lust, regardless of gender, and it is a rare occurrence for one to ever know rejection.
---
---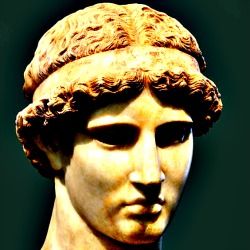 Male // Taken: Scar.- // FC: Taron Egerton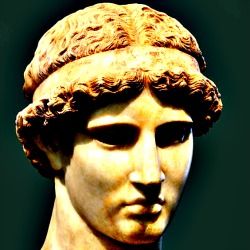 Male // Available // FC: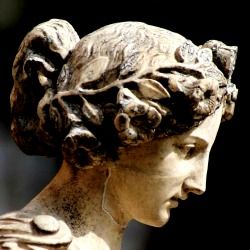 Female // Taken: TheNewb08 // FC: Lindsey Morgan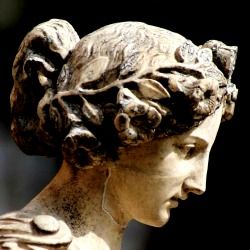 Female // Taken: WoefulFairies// FC: Sarah Bolger
---
---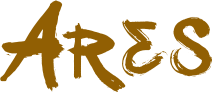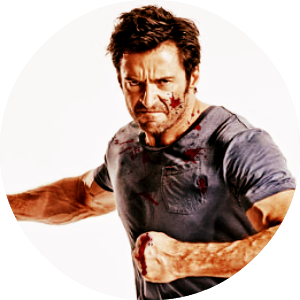 Perhaps the god who has had the hardest time adjusting to the changes of the world, Ares is a god languishing, for the most part, in constant boredom. In his mind, the world has become a pathetic mix of civility and lack of finesse. Warfare has become either mechanical or guerrilla tactics, leaving the glory of the battlefield both tainted and dull. People's generally negative attitude toward warfare is also a bone of contention with the god of war, but for the most part he regards Earth as too civil, and Olympia as boring. The only real comfort Ares has found in this new modern world: sports. Boxing, Wrestling, Football, Basketball (not so much baseball...) name a sport and he's tried it. The competitive drive and adrenaline rush from this is truly the closest thing he can find to that of the good old days, and sports, along with lots of sex, tends to be what occupies his time on Earth. Due to his vigorous sex life, Ares does have children. The children of Ares however, tend to be the most varied and unpredictable, though always strong. Some of his offspring have been champions and companions of Greece's greatest heroes, and others have been some of the worst monsters to stalk the peninsula. Therefore, unlike many of his godly counterparts, Ares is a big advocate of condoms. For all his faults, and there are many, Ares tries to be a very honest and straightforward kind of guy, and he's man enough to admit he's not much of a father. But when one catches as much tail as Ares does, a few balls are bound to get past the goalie. There is no universal profile for a child of Ares, though they do tend to be more aggressive, and very athletic. Any child of Ares also has physical strength that far exceeds the average human, but that level of strength varies. For the most part, Ares is a pretty uninvolved parent, though he tries to do right by his kids when he can, and it is not unheard of for him to take special interest in one of his children every once in awhile. Gifts from Ares, though rare, tend to be in the form of enhanced weapons.
---
---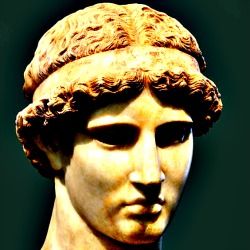 Male // Taken: maloneyc16 // FC: Dylan O'Brien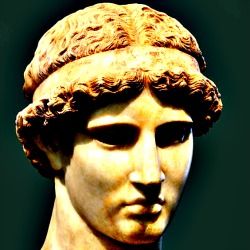 Male // Available // FC:

Abby Jarvis// Taken: Kohananinja// FC: Chloe Mortez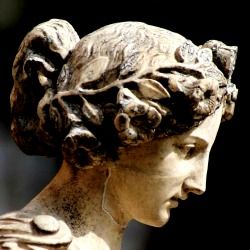 Female // Available // FC:
---
---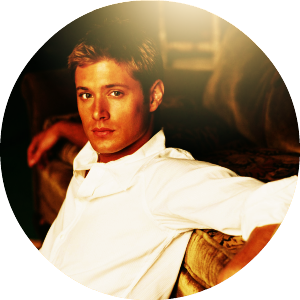 God of music, foresight, and later the sun, Apollo is both a master musician and archer. Apollo is also known for his tragic or unrequited love affairs, so he tends to overcompensate for this by being very involved with his children. He is by far the most doting of the gods as far as attention is concerned, and owns several residencies on Earth. He has even gone as far as acquiring the human alias Andrew Harper, so as to have visitation time in a more normal setting with his children. He tends to have fewer children than the average god, but Apollo also checks up with the children of his twin sister Artemis, as he feels a bond to them as well. Apollo is greatly attached to all of his children, but his nearly constant presence on Earth makes his ability to grant godly gifts very limited. He will offer aid to his children in desperate times, but that is all he can really spare. Many of his children are however, born with either the gift of foresight, raw musical talent, or slightly enhanced physical ability, which helps to compensate. Unfortunately, children of Apollo also tend to inherit their father's penchant for unhappy love lives.
---
---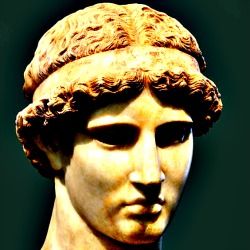 Male // Available // FC: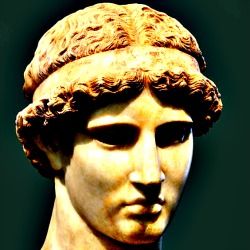 Male // Available // FC: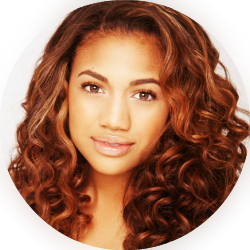 Maya Torres // Taken: Kohananinja // FC: Paige Hurd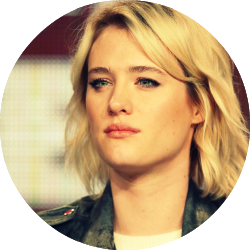 Lux Slade // Taken: Scar.- // FC: Mackenzie Davis
---
---

Once known as the virgin goddess of the hunt and all things wild, Artemis is today a goddess torn. The modern world is anything but wild, and the constant pollution and destruction of earth's most wild and sacred places has soured her position on humanity somewhat. Artemis tends to stay in Olympia, though she will on occasion venture back toward Earth when she's feeling either nostalgic, or particularly protective of a wild place being threatened that she is fond of. Artemis does on occasion have children, but she is the goddess of the wilds, not motherhood, and she has never taken hold of that mantle well. Her brother has always been the better parent between the two of them, and his over eagerness to connect with her children has assuaged Artemis's guilt somewhat over her absentee parenting. On the whole, children of Artemis tend to be loners, more attuned to nature, and are beloved by animals. They also have a natural talent for archery, and slightly enhanced physical prowess. Like their mother, they have been known to be stubborn, and have garnered a reputation for holding fast to their convictions in the face of adversity...or common sense. They are often more at home in wooded places than cities, though one should never made the mistake of overlooking a child of Artemis. They are passionate, and like the wild things they so love, children of Artemis can be extremely dangerous when properly motivated.
---
---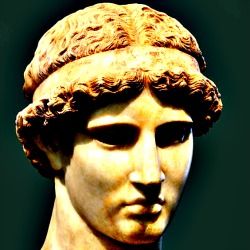 Male // Taken: Necromantiae // FC: Aaron Taylor-Johnson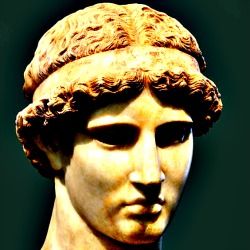 Male // Available // FC: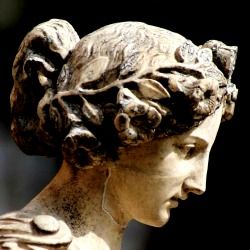 Female // Reserved: Korruption // FC: Sophie Turner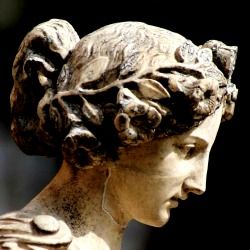 Female // Taken: iCat // FC: Kaya Scodelario
---
---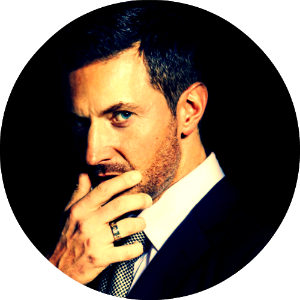 God of the seas, and all that dwell within them, Poseidon is a god known for his great contradictions. His temper is legendary, and few know how to hold a grudge quite like him. At the same time, he is also fiercely loyal and protective of those he sees as his own. In the same stroke, Poseidon can be both kind and brutal, and one can never predict his oncoming moods. Poseidon, much like his nephew Ares, is a god greatly disappointed by the modern world. People still travel through his domain, but the level of pollution and disrespect shown to the oceans by the human race set their patron god into terrible rages. Poseidon often retreats to the purer waters of Olympia, where his merfolk and other favored creatures have long since fled. Oddly enough, he usually returns to Earth during hurricane season, often helping the storms along when he's feeling particularly vengeful. As a father, he at least tries to be involved, and has never failed to aid one of his children in need. Poseidon however, is also controlling by nature, and has a tendency to act possessively, a habit that has led to estrangement with more than one of his offspring. The children of Poseidon are all blessed with the ability to breath underwater. Some have even developed the ability to manipulate water in a limited capacity. Like all the big three, some of Poseidon's children have been known to cause ground tremors if angry enough, though few have true control to make this useful.
---
---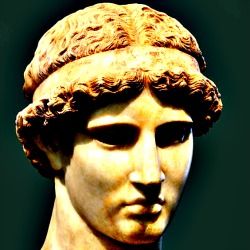 Male // Reserved: æsthetic // FC:Rami Malek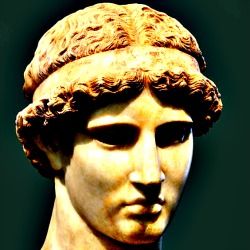 Male // Available // FC: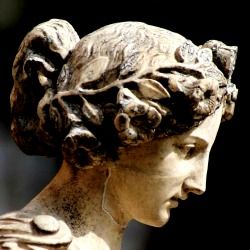 Female // Taken: συιʝα// FC: Eliza Taylor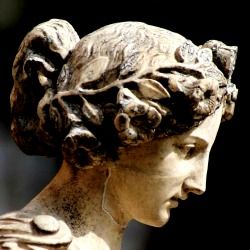 Female // Available // FC:
---
---

As the goddess of the harvest, and guardian of sacred law, Demeter is perhaps the god most tied inescapably to Earth and it's people. On Earth, she tends to live a fairly nomadic lifestyle, traveling with the harvest seasons, and relieving famine where ever she goes. As the patron goddess of Corinthia, one of the three great human cities in Olympia, Demeter is one of the more important and powerful gods there. She tends to side with her brother Zeus though, preserving the natural order, and rarely seeks out conflict herself. She can however be dangerous when riled, as the weather has a habit of reflecting her moods. While not common, Demeter does have children, and she likes to keep them close. As transient as the season, Demeter cycles through visits to her offspring like clockwork. Because of that, it had become prudent for the children of Demeter to plan out time with their mother months in advance. These children have a tendency to inherit their mother's generally calm demeanor, and almost all have a very strong sense of justice. Their powers include a heightened sense of nature, and the ability to manipulate plants. Many children of Demeter also have a strong affinity for the healing arts, and their ability to quickly grow healing herbs make them valuable additions to any team.
---
---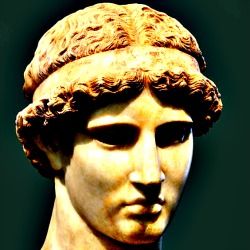 Male // Taken: Sunshine and Whiskey // FC: Reece King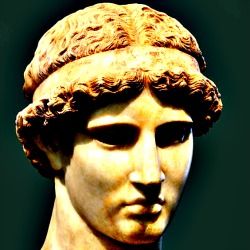 Male // Available // FC: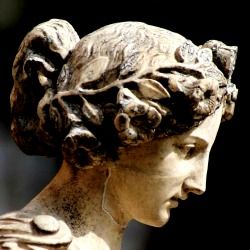 Female // Taken: geminiblues // FC:Amelia Zadro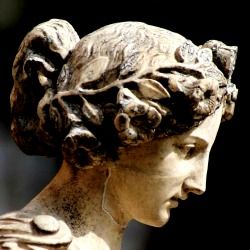 Female // Available // FC:
---
---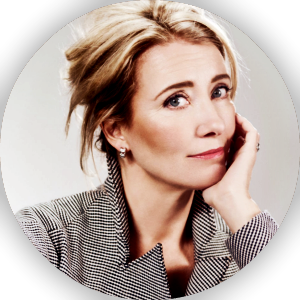 As the goddess of hearth and home, it is rare that Hestia will take up a human lover, and even rarer that she will let them remember the experience. Regardless of feelings, there is never a future for a god and human coupling, no home to be had for either in such an affair. Because of that, Hestia never allows her offspring to stay with either parent, and instead gifts her children to human couples struggling to start a family. Oddly enough, Hestia owns many adoption agencies on Earth, and the industry has become a current hobby. The children of Hestia are gifted with natural good fortune that tends to rub off on the ones they are close to, and are instinctive homemakers. While not universal, they are often great with people, making them ideal for careers involving emotional intelligence. They also have a limited control of fire, and like their mother, can summon a small flame to their hand wherever they may be.
---
---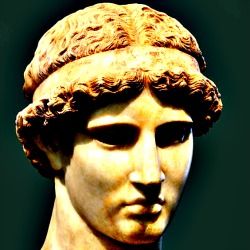 Male // Taken: [Pending] // FC: Justine Long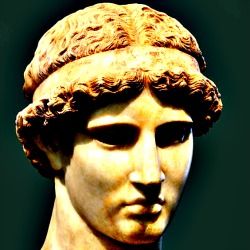 Male // Open: // FC: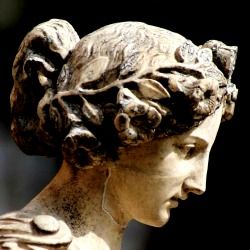 Female // Available // FC: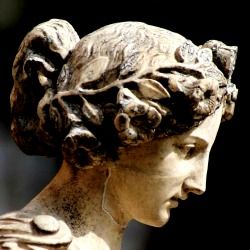 Female // Available // FC:
---
---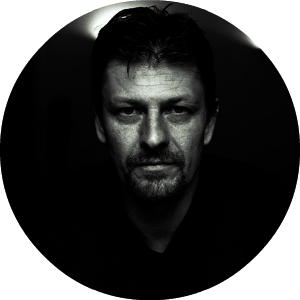 Of all the gods, Hades is perhaps the least affected by the changes in the world. Death is his domain, and whether mortals venerate him or not, it is inescapable. The creation of Olympia has however, granted Hades a somewhat elevated status, as the Underworld serves as a linking dimension between Earth and the new home of the gods. To pass between the two requires a route through Hades, and no one crosses the river Styx without paying their toll; even gods. Had Hades been a more ambitious god, Zeus may have faced serious competition for rule in Olympia. Luckily, the god of the dead has always been something of a homebody, but he does venture forth from his throne in the underworld on occasion. While not quite as notoriously lustful as his brothers, Hades does have godly appetites, and is father to his own slew of demigods. As a father, Hades is far from perfect, but rarely plays favorites. All his children are equal in death, and if he sees them rarely in life, they will be with him for eternity soon enough. Time is a concept somewhat skewed for all the gods, but in Hades it is the most pronounced. Children of Hades tend to inherit his calm demeanor, but little else is uniform regarding personality. They do however, have a knack for achieving success, and tend to have unusual good fortune. Their powers can also be a bit varied, with some developing a strong affinity to the earth (causing minor earthquakes if distressed or developed properly) or manipulating shadow, but all have the ability to commune with the dead and find the scattered gateways that lead to the underworld.
---
---

Wesley Tate // Taken: Kohananinja // FC: Paul Wesley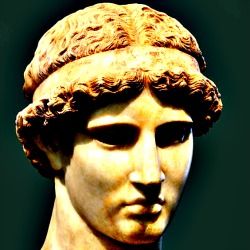 Male // Taken: bombinate // FC: Luke Powell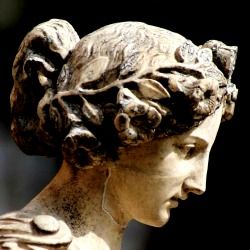 Female // Reserved: æsthetic// FC: Megan Fox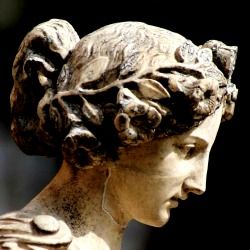 Female // Taken: Necromantiae// FC: Zendaya
---
---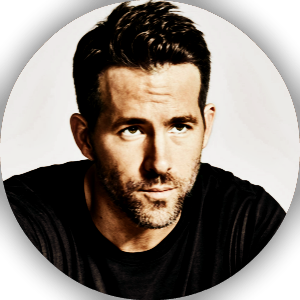 The messenger of the gods, and patron deity of thieves, Hermes was known to be quite the trickster in his day. That is a habit that has not changed, and whether on Earth or Olympia, he has a talent for stirring the pot wherever he goes. Hermes is a traveler by nature, often bouncing between his homes on Earth and Olympia for both work and pleasure. This has left him with a collection of offspring, though his own brood is modest compared to many of his godly counterparts. Hermes' parenting style is what one might describe as unconventional, often appearing to his children in disguise and wreacking some kind of havoc in their lives--character building of course. Because of this, the relationship with his children can sometimes be strained, though none of them live boring lives. Hermes can think of no greater gift to give his children; whether they agree with him is a different matter. The children of Hermes are blessed with unnatural speed, and even the children of Zeus or Ares are no match for their swiftness. They also tend to inherit their father's notoriously light fingers, and children of Hermes have a penchant for getting themselves into sticky situations--though they always manage to wriggle their way out.
---
---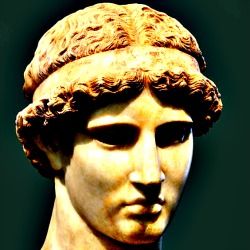 Male // Taken: TheNewb08 // FC: Daniel Sharman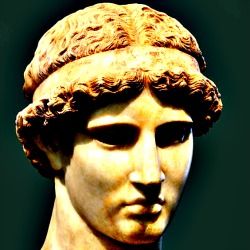 Male // Available // FC: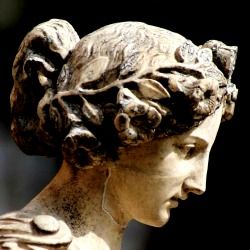 Female // Available // FC: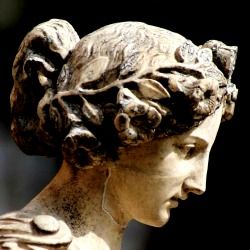 Female // Available // FC:
---
---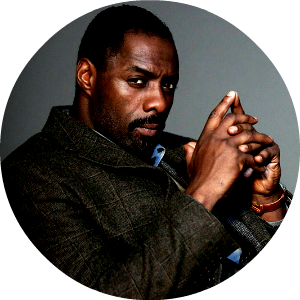 The blacksmith of the gods, and patron of all craftsmen, Hephaestus is at home in this new world of metal and invention. The endless wars of Olympia ensure Hephaestus is never short of work, but his spare time is always spent on Earth, reveling in the new discoveries there to be had. Of all the gods, Hephaestus has the most respect for humanity's potential, though he does not often interact with them at a personal level. Because of that, it is rare that he has children, and his manner with those that he does have leaves something to be desired. While Hephaestus might visit his children occasionally, people have never been his strong suit, and he is more likely to watch and aid his offspring from afar. Children of Hephaestus are prone to obsessive tendencies, and like the children of Athena, are gifted with high (almost genius level) intellect. There is no set industry or skill set all of his children conform to, but they each are talented in some regard. Whether that takes the shape of architecture, mechanics, or computer science, these talents are wildly varied. Some children of Hephaestus also have gained a limited control of fire, though this is rare.
---
---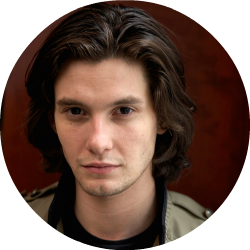 Male // Reserved: Scar.- // FC: Ben Barnes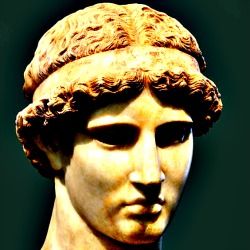 Male // Available // FC: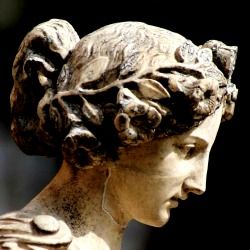 Female // Available // FC: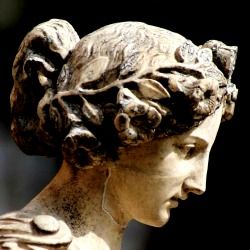 Female // Available // FC:
---
---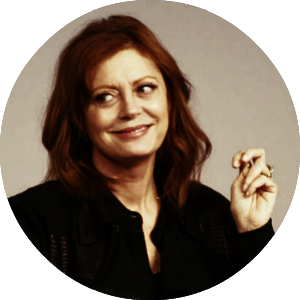 By far the most mysterious of all the gods, Hecate is the goddess of magic, crossroads, and a great conjurer of human souls. The extent of her powers is largely unknown, as she generally keeps a low profile by godly standards, but even Zeus is careful to give this goddess her due. Often residing in the Underworld due to her fascination with the dead, she is closest with the god Hermes, as they share an affinity for the in-between, and the tumbler of possibilities that come with places in transition. As a mother Hecate is distant, preferring to nurture from afar. She is however, careful to guide her children to their greatest potential, and has been known to leave them tokens of her affection in a stray doorway or window sill. While all demigods are capable of accessing the arcane magics of the ether, the children of Hecate have the greatest access and most powerful command. This allows them to practise a wide range of arcane magics, such as necromancy, defensive and offensive spells, or healing. Unlike other demigods, the children of Hecate do not exhaust themselves when accessing their essences for arcane magic, making them the only group capable of using it effectively in the field as a weapon.
---
---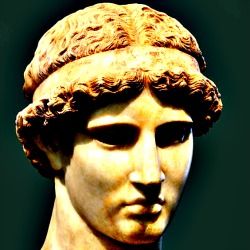 Male // Taken: geminiblues // FC: Adrien Sahores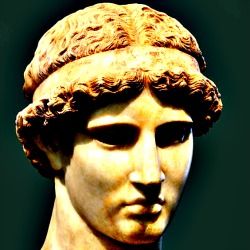 Male // Reserved: tigerz // FC: Jack O'Connell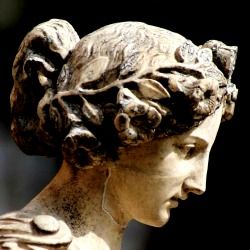 Female // Taken: bombinate // FC: Nana Komatsu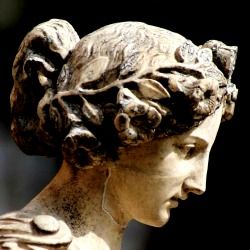 Female // Available // FC:
---
---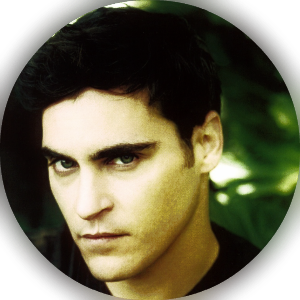 The god of wine, fertility, and madness, Dionysus is known for being both the life of any party, and having a vindictive talent for revenge. Less known, is that he was born a demigod, his mother very much mortal. The true story of Dionysus's ascension to godhood remains murky, but the one element all agree upon was that immortality was bestowed upon the young god by his father Zeus. He is also the only god capable of successfully fetching a mortal soul from the clutches of Hades, though it is stunt he rarely pulls. With party culture very much alive in the modern world, Dionysus is more often on Earth than he is Olympia, and is often accompanied by either his satyrs, or the Maenads he's collected in his travels. Regardless, he rarely travels alone. As a father, Dionysus is far from ideal, and is hardly the model of stability. He rarely shows interest in any of his offspring, though some have been known to join his procession as Maenads, whether they meant to or not. Despite this lack of parenting, Dionysus leaves a trail of children wherever he goes (he isn't a god of fertility for nothing). These children have an affinity for growing plants that is only second to the children of Demeter, and more terrifying, can implant madness within the minds of others. They are also capable of helping to ease another's madness, but this is significantly harder. Children of Dionysus tend to be social extroverts that dislike being alone, and their ability to summon wine upon command has a habit of making them popular.
---
---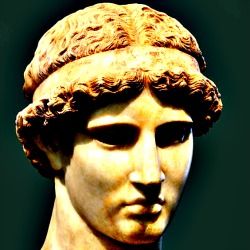 Male // Taken: Sunshine and Whiskey // FC: Geyer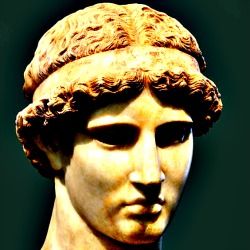 Male // Available // FC: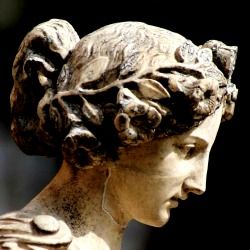 Female // Reserved: συιʝα // FC: Janet Devlin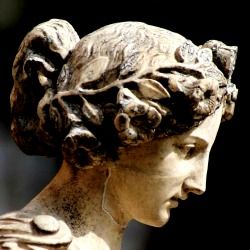 Female // Available // FC:
---
---



1.) No godmodding. This is a cooperative RP, so any action in the story between characters needs to be hashed out and agreed to between all writers involved before the fact. Drama is fun in the story, but infinitely less so between writers, so let's all try not to step on each others' toes. :)

2.) Character Reservations should be done via the OOC page. I will need the gender, godly parent, tentative face claim you want for your reservation, and which of these modern Greek gods you'd most like to grab a sandwich with. Details please. :)

3.) You are welcome to multiple reservations, but keep the gender ratio even. I also reserve the right to reject any character on the basis of literacy, completeness, or lack of use/understanding of the source material above. I spent a hell of a lot of time on the background for all of this, and it will not be ignored. Adding more details to your character's personal story with their godly parent is fine, but keep their story in-character for the god profile listed above.

4.) This is a mature RP. Violence is involved, and a certain level of crude language is to be expected as a possibility. Romance is also allowed and encouraged for plot purposes, but following the site guidelines, keep it PG-13. If things get too hot and heavy, fade to black. You can always take it to PM if you guys want to explore the whole scene, but keep that part private.

5.) Real life gets us all, I'm guilty of that as well, but if you have to disappear for a while, you need to let me know. You can even assign someone to move your character(s) along in the plot passively until you can return. If however, you leave without warning, and this lack of contact stalls out the plot in excess of a week, your character will be killed off.

6.) Have fun! :D
Taking place in...
Arcs are bundles of posts that you can organize on your own. They're useful for telling a story that might span long periods of time or space.
There are no arcs in this roleplay.
There are no quests in this roleplay.
Welcome home, Promethean. Here, you can manage your universe.
Arcs are bundles of posts from any location, allowing you to easily capture sub-plots which might be spread out across multiple locations.
You can create Quests with various rewards, encouraging your players to engage with specific plot lines.
Settings are the backdrop for the characters in your universe, giving meaning and context to their existence. By creating a number of well-written locations, you can organize your universe into areas and regions.
Navigation
While not required, locations can be organized onto a map. More information soon!
There are no groups in this roleplay!
By creating Collectibles, you can reward your players with unique items that accentuate their character sheets.
You can schedule events for your players to create notifications and schedule times for everyone to plan around.
The Forge
Use your INK to craft new artifacts in Land of Gods and Monsters. Once created, Items cannot be changed, but they can be bought and sold in the marketplace.
Notable Items
No items have been created yet!
The Market
Buy, sell, and even craft your own items in this universe.
Market Data

Market conditions are unknown. Use caution when trading.

Quick Buy (Items Most Recently Listed for Sale)
None
Discussions
Topics

Replies
Views

Last post
Most recent OOC posts in Land of Gods and Monsters
There have been no posts in the OOC topic for this roleplay!