x







x

x

x

x

x

Nicknames:

Luce || Frequent || Her family - L (Elle) || Frequent || Her friends


x

x

x

x

x

Age:

sixteen


x

x

x

x

x

School Year:

Rising Junior; First Year at Laurel (she skipped the 7th grade)


x

x

x

x

x

Sexuality:

Heterosexual


x

x

x

x

x

Source of Wealth:

Her father is a world famous actor


x

x

x

x

x

Hexcode Colour:

#E8BBE0


x



||Girls Just Wanna Have Fun || Who Run The World ||



---
---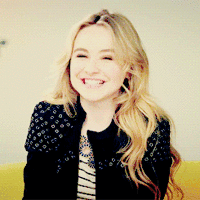 xx

Appearance:

Due to the fact that she was born into money, her style has always reflected that. Lucy isn't the type to be seen in gym shorts, sweats, or t-shirts. She typically wears dresses, two piece outfits, or skirts. Her closet is full of designer labels. She's been seen on the red carpet and out around town in outfits such as these.

When she does decide to dress it down a bit, Lucy is found in a hipster outfit.

She has her ears pierced; both with an two ear lobe piercings and a cartilage. One looks like this.

Lucy also has a double nose piercing. Always weaaring one hoop and one stud.


---
---




xx

Personality:

If you want an accurate depiction of Lucy, think Blair Waldorf from Gossip Girl.

She's less cruel, but has the same attitude like she runs the school. She's painfully loyal, causing her to make questionable decisions when it comes to defending and protecting her friends. She puts up a front of sass to keep anyone from getting too close to being able to see her weaknesses.

It's her first year at a new school but Lucy plans on coming in with her head high and commanding attention from the moment she first walks through the doors. Never feeling as though she's had many completely genuine friends, she has no problem using her father's fame to her advantage by offering movie premiere tickets, award show seats, etc, to get anything to needs. She always assumes everyone is using her anyways.

Outside of school and her social relationships, she actually has quite the mind for school, specifically english and math. When she's not at school or the mall, she's probably wrapped up in a fuzzy blanker on her bed with her puppy studying.


---
---



xx

History:
Lucy has been in and out of boarding schools since she reached the age that she could start attending them. Her father was hardly around due to his filming schedules and other appearances and her mom liked to accompany him wherever he went, so the poor girl was always left with nannies and babysitters until they could dump her somewhere more perminant.

The schools are always very impressed with her grades, it's her social skills and graces that usually cause the issues that spark her change of schools. She's somewhat of a mean girl, usually finding a couple of girls who adore her father and his costars in movies that are willing to flank her and act as minions. Never having actually been

thrown out

of one of the schools, her parents normally go ahead and pull her, switching her to a new school before the word can travel of her behavior.

Just now having heard of Laurel's, Mr. and Mrs. Wood feel as though it would be good for Lucy to be around her "own kind", (by that they mean people with money) and as a bonus, the academy takes students all year round so she'll no longer be a burden to them. It's not as if she never sees them. Whenever a new Wood movie comes out, he always sends his daughter two tickers: one for her and one for a friend of her choosing. They get her red carpet access, front row seats, and two hours of backstage time (this is the time she sees her parents).

For this new school year, Lucy is determined to make a splash academically and to hopefully find a couple of real friends. Her plan is to walk in on the first day, head held high, and turn heads.

---
---



xx

Likes
small dogs, designers, photographers, having her picture taken, sleeping in, fuzzy blankets, sweet tea, lattes, reading, literature, math, sun tanning, the beach, rice krispy treats, salads, yoga, attention, boys, cats, rain storms, anything pink, movie nights, home facials, slumber parties, popcorn with extra butter, light ice in drinks, honey mustard on everything, her daddy, red carpet premieres, avocados, sunsets, gossip.




xx

Dislikes:
exercise, running, sweating, being too hot, science, history, big dogs, nonfiction stories, documentaries, video games, off brands, sleeping bags, messy rooms, tomatos, bad dreams, being afraid, alarm clocks, heavy school books, liars, spiders & snakes, being told what to do, waiting for things to happen, crying, murky water.



xx

Fears:
that one day she won't amount to the same level as her daddy, that her friends at school only like her for her famous family, embarassing herself in public, failing at school (or really anything, being late to class, not being invited to a movie premiere because her father is embarrassed about her.



xx

Secrets:
she's one of the biggest readers of the gossip that ends up on the school website, and is surprisingly good at school (specifically Math and English).



---
---
xx

Fun Facts:

yes, that is shawn mendes on my Instagram

has a puppy named Marley



---
---
-.
-

-

-

-

-
-
-
-
Instagram ( @lucyyyy )





--//.

--//.





--//.

--//.





--//.

--//.
---