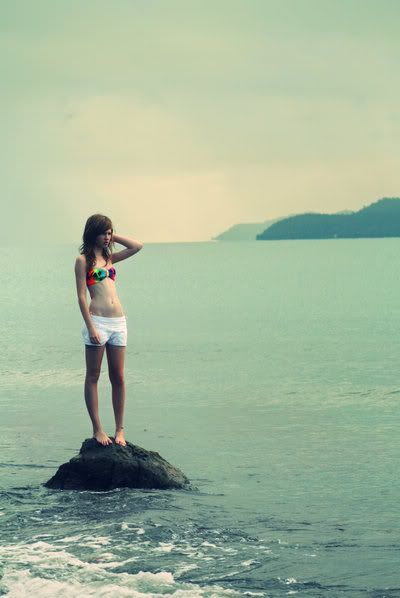 »broken-wings«
»Felicity«
»Doyle«
»Fel«
»Seventeen«
»Female«
»Straight«
»Single«
»Crush/Love«
TBA
»Worst enemy«
Anna, a snobby, stuck-up girl she's known since childhood
»Appearance«
Standing at 5 foot 10, one word can describe Felicity: Stunning.
The girl has white, smooth skin with long legs and a thin, slender, hourglass figure. Her nose is straight, and her lips full, the eyes the most amazing shade of honey-brown and emerald-green with thick black rings around the iris. Her hair is thick, and falls down mid-back in long curls, her bangs pushed to the side, behind her ear, in a brown-ish, orange color.
»Personality«
You would think Felicity is the rude, snobby rich girl that looks down on everyone just because she gets everything that she asks for, but no, it is nothing like such. No, she is nothing like that. Well, at times, but it's always for a reason, mostly always along the lines of trying to help out a friend, or just because she can't take it anyone, and she bursts. She is gentle and sweet, probably the nicest person you have ever met. She loves to help out, and will always put others before her. Felicity usually helps out in charities for a few hours each weekend, especially working with toddlers, which she adores.
»Clothing«
Felicity
loves
variety and accessories. Usually, she will wear something different almost every day, one day wearing skinny jeans, a t-shirt and converses, while the next wearing a beautiful flower-printed shirt, shorts, and leather boots. One of her favorite things include anything-accessory: Bracelets, necklaces, earrings, rings, scarfs...
Examples:
1
2
3
»History«
Felicity was a mistake, one that was never supposed to happen, a
thing
that only brought pain and anger. An unwanted child, she was left in the town's house for orphans after a few days of birth. She didn't last too long there, like every baby trashed away, and given to the people that where now to raise and love her, something that her own didn't do.
And a lucky, lovely soul she was, because no other than the wealthy Doyle family had taken hold of her small, fragile body.
They raised her with everything she wished for, with the latest dolls, the newest dresses, and whatever her little mind would want. But of course, they allowed no nonsense, no rude behaviors towards anyone for any reason, the best grades, and by that the highest grades in both the school -and county- and competition. They didn't want a kid that they would be disappointed in, neither a boy.
Being raised in such a clean environment along with her adoptive brother, not the type she was destined to, Felicity grew up to be a well, young studious lady.
»Family Tree«
Gemma Doyle »
Adoptive Mother, 35, Housewife
Thomas Doyle »
Adoptive Father, 39, Business Man
Zachary Doyle »
Adoptive Brother, 21, University Scholar
Nadia Worthington »
Mother, 34, Unknown. Had her and left her for adoption at seventeen
Name Unknown»
Father, 35, Unknown. Never met his daughter
»Likes«
-The ocean
-Music
-The sunset
-Sweets
-Cotton candy
-Camping
-Her life
-Pop and R&B
-Her dog
-The fair
-Neon colors
-Her friends
»Dislikes«
-Mean people, well, one or two are exceptions
-Dark places
-Snakes and cockroaches
-Dirty places
-Cold weather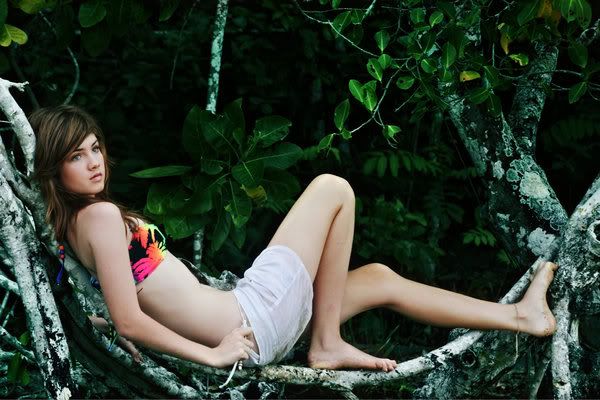 »Hobbies«


-Drawing. After many classes and failures, this girl can be called an amazing artist.
-Dancing. She goes to dancing classes four days a week, and is mostly great at pop and slow songs.
-Surfing and swimming. The girl lives in the water, being one with it.
-Tennis and golf. She especially likes these two and has lots of fun playing them.



»Skills/Abilities«


-Singing. Felicity has a breath-taking voice, but its one not many know about.
-Playing the violin. Since eight, she has been playing this graceful instrument.
-Flexibility. She never liked gymnastics, but her parents made her practice five years.
-Sports. She has always been involved in athletic things, some forced by her parents, but her four best ones are surfing, swimming, tennis and golf.



»Plans for the future«


Felicity would like to get accepted into one of her top chosen schools and practice Business and Management.
She would like to finish her degree even though she doesn't need the work, but she doesn't want to be a mediocre with no education further than High School. She would like to marry and travel before she has her children.



»Other«


-Has a white teacup poodle, Noodles, which she loves and adores