XX
xx

▬▬▬▬▬▬▬▬

✥

▬▬▬▬▬▬▬▬






xx

▬▬▬▬▬▬▬▬

✥

▬▬▬▬▬▬▬▬




x.X

NAME


x.Xx

Kazuki Dio J. Miyamoto



x.X

ETYMOLOGY


x.Xx

☬ Kazuki「和希」 harmonious hope


x.Xx

☬ Dio「Διό」 wine


x.Xx

☬ Miyamoto「宮本」 base of the temple



x.X

ALIASES


x.Xx

☬ Kaz 「 shorten version 」


x.Xx

☬ Azu 「 pet name by parents 」


x.Xx

☬ Tsukino 「 pen name 」


x.Xx

☬ Dio 「 a peeve of his 」


x.Xx

☬ Hellion 「 police and teachers call him 」


x.Xx

☬ J 「 used only by Fuyuki 」



x.X

GENDER


x.Xx

Male



x.X

AGE


x.Xx

Eighteen
xx

▬▬▬▬▬▬▬▬

✥

▬▬▬▬▬▬▬▬






xx

▬▬▬▬▬▬▬▬

✥

▬▬▬▬▬▬▬▬




x.X

BIRTHDATE


x.Xx

Sixth of June



x.X

CIVIL STATUS


x.Xx

Single



x.X

YEAR


x.Xx

Senior - Graduating



x.X

NATIONALITY


x.Xx

Japanese



x.X

ETHNICITY


x.Xx

Japanese



x.X

JUNIOR


x.Xx

Mai Kon





x.X

OCCUPATION


x.Xx

☬ Part-time Novelist 「 erotic ones 」


x.Xx

☬ Airdalen Student 「 reluctantly 」
xx

▬▬▬▬▬▬▬▬

✥

▬▬▬▬▬▬▬▬






xx

▬▬▬▬▬▬▬▬

✥

▬▬▬▬▬▬▬▬




x.X

FAMILY


x.Xx

☬ Shinjiro Miyamoto | Father


...x

☬ Megumi Miyamoto | Mother


...x

☬ Mr. Hayashi | Distant Uncle



x.X

POTENTIAL INTEREST


x.Xx

No Attachments



x.X

SEXUALITY


x.Xx

Heterosexual



x.X

ROLE


x.Xx

The Rebel Delinquent



x.X

THEME SONG


x.Xx

「 neffex|

dangerous

」



x.X

FACE CLAIM


x.Xx

Leon



x.X

VOICE SAMPLE


x.Xx

「

Oops. They found out.

」
☬
It feels like I don't even try, it looks so good that I might die,
☬


☬
All I know, everybody loves me, get down, sway to my own sound
☬
XX
xx

▬▬▬▬▬▬▬▬

✥

▬▬▬▬▬▬▬▬






xx

▬▬▬▬▬▬▬▬

✥

▬▬▬▬▬▬▬▬




x.X

HAIR COLOR

x.Xx

Black with Blonde streaks

x.X

EYE COLOR

x.Xx

Amber Gold

x.X

HEIGHT

x.Xx

6'2"

x.X

WEIGHT

x.Xx

193 lbs

x.X

BODY TYPE

x.Xx

Athletic Muscular Fit

x.X

COMPLEXION

x.Xx

Tan White

x.X

BODY MARKINGS

x.Xx

Bar code tattoo, back of the neck
Kazuki is rather easy on the eyes and because of that manages to stand out no matter where he is or what scenario he gets involved in. Why is that? Let's start with his unorthodox hairstyle which most people would call 'layered' because of its uneven edges. Others call it also messy which was eventually seen as a style. It was effortless since he doesn't need to do anything about it since it's au naturel, a talent where it is perpetually in a mess while the longer strands trailed behind his neck covering it like a makeshift collar. There is also the odd coloring of his hair where most is black while having the occasional blonde streaks popping out in chaotic formation. No one knows what his true hair color really is, because of how it looks so natural. Did he dye his hair black? Did he put blonde highlights? The question is never answered because he's not very helpful about it as well.

Another thing which makes him stand out among the crowd is his eyes. They're similar to a cat, having that feline shape which radiates a flair of mystery and allure. It also helps that the color of his eyes is of bright gold and also seems to possess its own inner glow, making it dangerously captivating to anyone who would be placed under its gaze. It also doesn't help that he seems well-aware on how to use the natural charm of his eyes and often uses it to reflect his rather devilish intentions with style. When it comes to that, no one could really resist him. It is indeed a predator's most effective weapon against its prey so to say.

Other than that, his face is remarkably handsome, chiseled with fine features and strong cheekbones which also extends to his rather muscular physique. He is by no means slender or lean. His body is finely ripped with strong muscles, giving him an athletic built, making it tough, never soft. It seemed he won the roulette when good genes were being given out as he can compete with no trouble against career models or even sculptures with ease. It also adds that he's not an average stock of Japanese men when it comes to height. He stands at 6'2" which makes him an easy one to spot among the crowd of Japanese people. It also does make him more intimidating when needed, so kudos for his gene pool.

Because of that, no one can really say that he will be a push-over, because his built definitely shows that he is a predator created for the kill. He is someone who doesn't dawdle or waits to take his meal and when he does, he eats it completely, not leaving scraps for others. He is by far a man who knows his appeal and uses it to his advantage in every turn. His lips always hold that devilish and seducing smile or smirk of his. It had actually become his signature look in most cases while those eyes of his gleamed with an exciting thrill that most could not dare to look away.

As for his clothes, he had never been the proper and prim type. He is a slacker and that shows in how he dresses. A missing button, crumpled pants, missing jacket, loose clothes, and the likes. He prefers his comfort and is not the kind to worry about how he looks like because he knows well he still looks so damn sexy even then. It wouldn't be even far-fetched that whatever he wears becomes a fashion statement.
☬
Deceit, natural, but a wolf in sheep's clothing is more than a warning
☬


☬
Black sheep, have you any soul? By the way, what are morals?
☬
XX
xx

▬▬▬▬▬▬▬▬

✥

▬▬▬▬▬▬▬▬






xx

▬▬▬▬▬▬▬▬

✥

▬▬▬▬▬▬▬▬






xx

▬▬▬▬▬▬▬▬

✥

▬▬▬▬▬▬▬▬






xx

▬▬▬▬▬▬▬▬

✥

▬▬▬▬▬▬▬▬
Kazuki from head to toe is the epitome of a delinquent. There is no other way to label him in society than such. He drinks, smokes, have fights, and womanizes without any limits or fear of authority. He does whatever he wants and to hell with the consequences, so to say. He can be described as an easy-going person or it would be more appropriate to say he's just lazy with a mischievous smile plastered in a perpetual tenure on his face when he does his pranks and the occasional harmless banters on anyone he fancies. He is simply the kind of guy who is the life of the party. It's like he has his own personal spotlight on him all the time, but he's not the kind that does it for the sake of attention. Truthfully, he could use a little less of that especially from those do-gooders or people who have a stick up in their asses. Still, it would be a lie if he doesn't find it nice once in awhile having people shower him with their time. So, everything has a balance to him and he seems completely down with that.

He is also someone who is able to see the hilarity in every angle and then makes the most out of it. There's no use brooding or taking too long to depress himself on things he really doesn't have any control over. So, it would be best for him to do things that are fun especially to himself. Additionally, he seems to never run out of tricks and appears not bothered by any retorts snapped over his way whenever one finds his jokes going too far, insincere, or annoying. He takes it with a shrug and a personality that only seeks to make fun of the person more. He is persistent, a redeeming trait used in terrible situations, then again, it would be just because he does have a sadistic streak on him.

It would not be surprising as he is rowdy, brash, without manners, and has a very outright rebellious nature. Kazuki is the kind who acts on whatever he thinks about no matter what. He just likes doing what he wants whenever he wants and dislikes authority or rules that limit himself at every turn. He believes that restrictions are just for cowards and stupid people. He has his own idea on how to live his life and he likes to do that instead of other people's idea. Typically, he is seen as selfish, obnoxious with his high-to-the sky confidence, but that's just how he is. Listening to people all the time would only get him to nowhere and he has his own mind, so he's better off using it than having other people make him a stringed puppet. There's no fun in that and life is far too short to cage himself inside a small box.

One might say that he's irresponsible. Well, there's a reason for that since he does act and appear that way. But, he actually takes responsibility for all of his actions no matter what it is, though he has the reputation of a complainer. It's more of airing out the circumstances than dislike or arrogance. He just doesn't like keeping much of his thoughts to himself and tends to speak it out, though it may appear random with a sense of tactlessness. Well, he's not a poet and doesn't filter his words as he finds it complicated and just plain confusing. Simple things are better. But, it's actually the opposite as he makes certain that these kind of outbursts are in accordance to the situation and person in front of him. Confusing isn't it? Well, he still has some consideration left in his bones.

He doesn't like complicated things even though most of his relationships are somewhat like that, especially with women. He has a policy of no attachments and never settling down with anyone. It does get problematic when women get clingy just because of a one time deal. Then again, there's nothing too tough to ruffle his feathers as he simply does not take anything happening around him too seriously. He also doesn't cower or hide behind anyone and would face his problems or fights head-on with a smirk on his face. One would wonder if he has some kind of death wish or just likes the idea of always being on the edge of danger. It could be both or not when it comes to Kazuki, but mainly he just lives the way he wants and also life is supposed to be exciting, dangerous, and fun and that's how he is.
☬
You'd never know this was an empty smile or that my days have
☬


☬
Felt like this for quite a while, but no one seems to see it
☬
XX
x.X
STRENGTHS
x.Xx

✔

Street Smarts
「 Kazuki is literally a street brat
and is well-acquainted
from its affluent residents
to its poorest crumbs.
He knows how to live on and off it. 」



x.Xx

✔

Brawler
「 He's always been in fights from common
riots to gang fights. He has his share
of police chases. He can stand on his own
and known as a strong combatant. 」



x.Xx

✔

Parkour
「 It's useful when he escapes or runs
away as he has quite the sense
of balance, agility, flexibility, and a
great amount of courage. 」



x.Xx

✔

Alcohol Tolerance
「 Drinking even when he's not in the legal age,
he developed quite a resistance and
it's not easy to get him drunk. 」



x.Xx

✔

Excellent kisser and in bed
「 It might be pure self-confidence, but
it's proven by a lot of... women. 」



x.Xx

✔

Lock-Picking
「 Just because someone said he
can't enter or do not open, it doesn't
mean he won't and can't. 」



x.Xx

✔

Computer Stuff
「 Actually, he's rather good with computers
and anything electronic. He could even hack
them, if only he would attend his classes. 」
xx

▬▬▬▬▬▬▬▬

✥

▬▬▬▬▬▬▬▬






xx

▬▬▬▬▬▬▬▬

✥

▬▬▬▬▬▬▬▬




x.X

BASIC STATS

x.Xx

Intellect

x.X

「 1 」

x.Xx

Athleticism 「 3 」

x.Xx

Charm

x....X

「 0 」

x.Xx

Popularity

.|.

「 1 」

x.Xx

Notoriety

x..

「 5 」

x.X

IMPORTANT STAT

x.Xx

Athleticism

x.X

DESIRABLE STAT

x.Xx

Charm

x.X

NEW STATS

x.Xx

Intellect

x.X

「 10 」

x.Xx

Athleticism 「 10 」

x.Xx

Charm

x....X

「 20 」

x.Xx

Popularity

.|.

「 33 」

x.Xx

Notoriety

x..

「 22 」
x.X
WEAKNESSES
x.Xx

✖

Nearsighted
「 He couldn't see anything from afar.
It's really bad that he wears
contact lenses or eyeglasses. 」



x.Xx

✖

Vehicles
「 He doesn't like using them as much as
possible and limits himself to walking
unless he's forced to. Probably, due
to the accident, he had before.」



x.Xx

✖

Owls
「 This bird really creeps him out that
he leaves the area or make some
excuse. It's a good thing they're
not an everyday animal. 」



x.Xx

✖

ADHD
「 This is one of the main reasons that he
couldn't sit still or can't pay attention
to anything that he doesn't find fun. 」
x.X
SECRETS
x.Xx

✖

Trust Fund Baby
「 His parents are wealthy. They left Kazuki
a large amount of money to
ensure his future. 」
x.Xx

✖

Erotic Fiction Novelist
「 Believe it or not, he writes them and
is rather popular, he goes by the
pen name, Tsukino 」
x.Xx

✖

Orphan
「 Kazuki is actually an orphan as his
parents have died when he was
still young. It's not known. 」
☬
But, we don't want the truth, we just want control, c'mon on man
☬


☬
Put it on me, if you want it, cause I'm sick and tired of all of this
☬
XX
xx

▬▬▬▬▬▬▬▬

✥

▬▬▬▬▬▬▬▬






xx

▬▬▬▬▬▬▬▬

✥

▬▬▬▬▬▬▬▬






xx

▬▬▬▬▬▬▬▬

✥

▬▬▬▬▬▬▬▬
Kazuki was born to Shinjiro and Megumi Miyamoto. His parents were very happy to have him and they raised their son with much love and devotion. They were wonderful parents and no one can deny that seeing how they dote on their son. For the first five years of Kazuki's life, he was blissfully contented and quite spoiled. His every need is addressed promptly. It was no issue as his father is a big-time contractor while his mother runs a successful law firm.

But, the rest of his growing-up years had to be spent without his parents. They died during their trip to London where the car they were using suddenly broke down and fell from the cliff. His parents were able to shield him as much as possible, so he only suffered cuts and bruises. Help came but it was too late for his parents. As for him, he was suddenly left all alone in a foreign country. No one knows how much trauma he suffered but eventually, he was aided by his mother's

assistant

who brought little Kazuki back to Japan.

He was now an orphan and the known closest relatives have all passed away or unfortunately unknown. Kazuki was a minor and would need someone to take care of him. Money is not an issue as his parents beforehand had made sure a Trust Fund was established in the eventuality of their untimely death. Its amount was enough to make sure that their son would be able to live comfortably for a really long time. For the next 6 years, he was taken under the care of his

father's best friend

who was also his father's business associate.

Actually, he was living on his own and his so-called guardian only visits him from time-to-time to see if he is still alive or if there's a meeting at school or something to be attended. He doesn't have any ill will towards the man as his temporary guardian also have a family to take care of. He was simply an additional obligation. After 3 years, a relative was finally identified. It was his mother's cousin who was supposedly his uncle. He was then formally turned over to his uncle who turned out to be a Math teacher at Airdalen Academy.

It was then Kazuki was enrolled at the exclusive school, though, he still lives on his own. But, it's rather different now as his uncle is quite the busybody and quite the nagger who is always on his case. It's also the reason he was employed at the ridiculous Junior-Senior Program because of his uncle. But, it is not really that bad if he would honestly say what he feels. He likes the thought of somebody who really cares for him even if it gets annoying at times. It's like a family the thing he lost long ago.
☬
If you got a lot of heat it just makes it hotter, the blood in this water's
☬


☬
making us stronger, no one knows the walls that we've climbed, no one
---
---

---
---
xxxxxxxxxxxxxxssssssx
Kazuki Miyamoto
xxxxxxxxxxxxxxssssssxxxxxxxxxxxxxxx
Mai Kon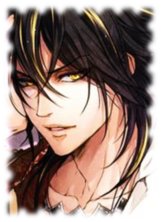 Oh god! Just look at this handsome creation!
What else could possibly go wrong, right?


FAMILY |That much is a given.|

FRIEND |Me, Myself, and I. It's perfect.|

ADMIRE |I'm the BEST! PERIOD!|

LOVE |Obviously, why I share with the girls!|

ENEMY |Good form of encouragement, really.|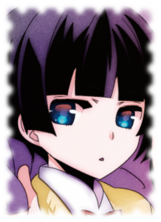 They had to pair me with a midget. I'm
not a pedophile. Well, now I have a runner.


FAMILY |The chance of that is nil.|

FRIEND |Someone I can order around.|

ADMIRE |Probably height advantage.|

LOVE |It's like dating your kid. No way.|

ENEMY |Well, I can crush her like a bug.|
xxxxxxxxxxxxxxssssssx
Cassiopeia Argyris
xxxxxxxxxxxxxxssssssxxxxxxxxxxxxxxx
Akira Blake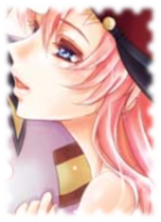 That girl is a lot of work, but I'll admit it,
she just gets to me in a way no one else can.


FAMILY |No thanks, I'll grow bald.|

FRIEND |Even if I don't want to, it's a given.|

ADMIRE |That belief of hers is something.|

LOVE |It might be fun, annoying that a**hole|

ENEMY |Let's just say, I won't win ever|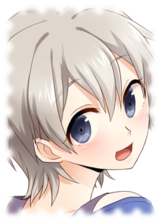 Oh that girly-looking boy? Not bad.
If, he's a girl, but is he really a boy? Hmm...


FAMILY |Well, he could be a new character|

FRIEND |As long as he don't get in my case.|

ADMIRE |Ahhh.... He's short? I don't know.|

LOVE |Dude, I don't swing that way.|

ENEMY |I can enjoy fujioshi attention.|
xxxxxxxxxxxxxxssssssx
Aeon Shirokami
xxxxxxxxxxxxxxssssssxxxxxxxxxxxxxxx
Yuuki Fujioka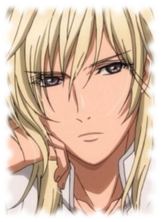 Tsk! That bastard just pisses me off! Who the
hell does he think he is!? He just ARRGH!


FAMILY |The world would die, believe me!|

FRIEND |HUH!? You want World War 3?|

ADMIRE |There's nothing good about HIM!|

LOVE |DON'T EVEN THINK ABOUT IT.|

ENEMY |I'll make him grovel! Mark it!|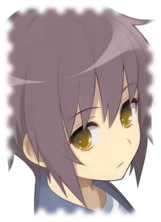 Is she glaring at me? Nothing new about it.
She better be careful. She might fall in love.


FAMILY |Nope! One Nerd Uncle is enough.|

FRIEND |Study? She can do my homework!|

ADMIRE |Smarts is good nowadays.|

LOVE |Well, good girls can be exciting.|

ENEMY |Battle of the Brains? BORING.|
xxxxxxxxxxxxxxssssssx
Shiori Kitogawa
xxxxxxxxxxxxxxssssssxxxxxxxxxxxxxxx
Rhys Browning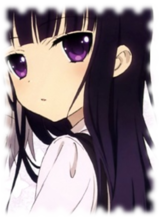 Icy Small Fry right? Eh... Well, I won't mind,
warming her up, if you know what I mean.


FAMILY |If she's fine in a harem, I'm game!|

FRIEND |Hell would certainly freeze.|

ADMIRE |Hmm... Sharp tongue? It's cute.|

LOVE |Not my type, really.|

ENEMY |That would be a treat for me.|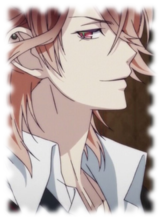 Like me? That's impossible! Don't play me!
Ain't no punk like me! 200% Legit here!


FAMILY |Hell no! Don't need those things|

FRIEND |If he's like me, we won't get along!|

ADMIRE |If he has tits, probably, but no.|

LOVE |Do you want me to punch you?|

ENEMY |Advice? Better not get in my way!|
xxxxxxxxxxxxxxssssssx
Tadashi Kiomine
xxxxxxxxxxxxxxssssssxxxxxxxxxxxxxxx
Mao Nozomi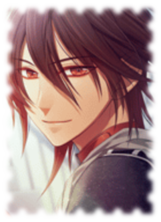 Do I know him? I do? Hmm... It's Boaring?
Really!? I guess telling the obvious helped!


FAMILY |If he wants to be a punching bag.|

FRIEND |Nah, he's still BOARING.|

ADMIRE |Well, it's thanks to me anyway.|

LOVE |*PUKES*|

ENEMY |Hate me if he wants, I welcome it.|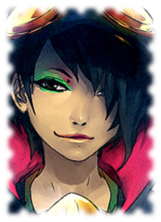 Who? The black one? Hmm... Let's see...
Not bad, But, we'll have to see if she's fun.


FAMILY |No interest whatsoever. ZERO|

FRIEND |That depends on how we get along.|

ADMIRE |Black is interesting for me.|

LOVE |Fun is good enough for me.|

ENEMY |If she wants her world ruin, come.|
xxxxxxxxxxxxxxssssssxxxxxxxx
Gen Fukui
xxxxxxxxxxxxxxssssssxxxxxxxxxxxxxxxxxx
Rocco Murray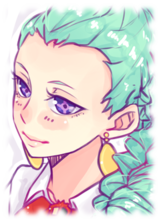 The beautiful Lorelei, it's interesting really.
Will she play a game with me? No take-backs


FAMILY |I have no time and never will.|

FRIEND |She's a good classmate.|

ADMIRE |I like her eyes. It's cool.|

LOVE |If that's what she wants, well, sorry.|

ENEMY |Now, that would be a fun thought.|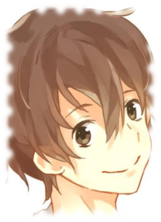 Nah, don't know the guy at all. Well, as
long as he's not a sourpuss. I'm good.


FAMILY |You're joking.|

FRIEND |Better keep up. No time for losers.|

ADMIRE |I've never seen the guy.|

LOVE |And I'm Jesus, right..|

ENEMY |Another guy to beat up into pulp.|
xxxxxxxxxxxxxxssssssxxxxxx
Sora Harigae
xxxxxxxxxxxxxxssssssxxxxxxxxxxx
Tsukiko Kitogawa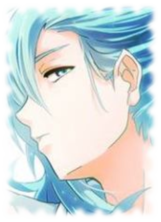 You're talking about the Truth Robot, right?
Nobody likes the truth after all so, go figure


FAMILY |Never happening in any lifetime.|

FRIEND |Ah, we just don't mix in our likes.|

ADMIRE |None. Zippo. Zilch. Get the idea?|

LOVE |Better luck with Boaring.|

ENEMY |It would definitely be annoying.|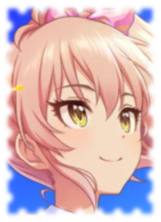 The vixen who likes to play with fire and I
am willing to burn her for the second time.


FAMILY |She has her own, no need with me.|

FRIEND |Well, I can play with her anytime.|

ADMIRE |She's fun! I get to try many things.|

LOVE |That's nonexistent with me.|

ENEMY |We can play matches, but I'll win.|
xxxxxxxxxxxxxxssssssxxxxxx
Devone Kim
xxxxxxxxxxxxxxssssssxxxxxxxxxxxxxxxxxxxxxxxxx
Kei Watari
Witches are just disillusioned princesses.
That's why it's fun playing with them more.


FAMILY |Not even crossed in my dreams.|

FRIEND |I prefer the benefits, if she deals.|

ADMIRE |The way she plays is interesting.|

LOVE |Now, that's something won't happen|

ENEMY |I'd like to rumble with a witch.|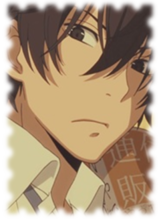 Not registering at all, I'm fine with the dude
as long as he isn't some geekazoids.


FAMILY |Not even worth the effort.|

FRIEND |I'm all up with buddies in arms|

ADMIRE |Can't say at all.|

LOVE |I feel sick...|

ENEMY |Do I have to bully someone again?|
xxxxxxxxxxxxxxssssssxxxxxx
Ryou Giou
xxxxxxxxxxxxxxssssssxxxxxxxxxxxxxxxxxxxxxxxxx
Johnny Farelli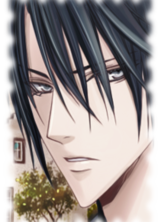 I just have this feeling in my gut. He's a
beast and I want to let it out, it's exciting!


FAMILY |Hmm........... NO.|

FRIEND |He's my best bud who always runs.|

ADMIRE |I want to see that darkness.|

LOVE |In your dreams, not mine.|

ENEMY |I feel it would be one amazing fight.|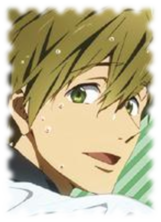 Another tall guy? I think I saw him or not?
He better not stick with Ryou. It's all good.


FAMILY |For the many times, nope.|

FRIEND |He better not steal my rival.|

ADMIRE |Can't think of anything.|

LOVE |Don't swing that way.|

ENEMY |He'll fall like Goliath with me.|
xxxxxxxxxxxxxxsssxxx
Fuyuki Hakuryu
xxxxxxxxxxxxxxssssssxxxxxxxxxx
Bishop Trander
WHAT!!!!? Suzu... Suzu is going to attend here!
That girl... I need to see her. I need... to know.


FAMILY |Once upon a time, like any story.|

FRIEND |She's.... a complicated one.|

ADMIRE |Like a moon, I can't reach but want.|

LOVE |Nothing is simple with her at all.|

ENEMY |She's going to be my death for sure.|
He's her partner... Hmph. He better make
sure to be there for her or I'll K.O. him.


FAMILY |N-E-V-E-R and that's it.|

FRIEND |We'll have to wait and see.|

ADMIRE |None... and never in the future.|

LOVE |..............NO! NO! NO!|

ENEMY |I'll enjoy ripping him apart.|
profile design by Pandora's Melancholy
Inspired By Many.