∞ Jalilah Fahri
◙◙
*
Female
◙◙
*
??
◙◙
*
Pureblood
◙◙
*
Council Elder
◙◙◙◙ ∞ Jalilah is the current head of the Fahri family, and a member of the Council. She has occupied her position for more than a thousand years, and is one of the oldest living members next to the Council Head. As the head of the Fahri, she is expected to fill certain positions, keep certain company, and most of all, to bring honor to her clan. She does this and more with a sort of poise not seen now-a-days. Perhaps it's because old habits are hard to kill, or perhaps because of her younger brother's antics. He is free to live his life as he chooses, however; Jalilah is not. She is envious of that, but let none who live say that Jalilah is anything but fierce. She just knows how to bid her time and wait.
---
---
∞ Rashid Fahri
◙◙
*
Male
◙◙
*
??
◙◙
*
Pureblood
◙◙
*
Hunter
◙◙◙◙ ∞ Rashid was the second child in the Fahri clan, a bit of a disappointment when compared to his sister. He's not as ambitious as she is, and seems to be a little more carefree than most. Even as a pureblood, he's always been a bit of a black-sheep in his family, but it doesn't really bother him. He enjoys what he does, and perhaps is a little too good at it. He's a hunter, someone who not only keeps the existence of vampires from the humans, but is also responsible for the extermination of ghouls. He is currently dispatched with the other Coven members who are investigating the small town of Sanctuary. He quite likes the atmosphere of the town, if anything.
---
---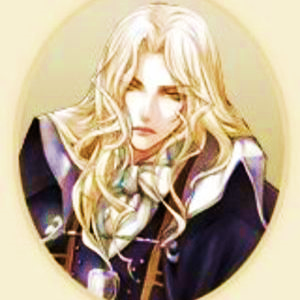 ∞ Enkilus Bhrungara
◙◙
*
Male
◙◙
*
??
◙◙
*
Pureblood
◙◙
*
Council Elder
◙◙◙◙ ∞
The Eternal Head of the Bhrungara that is how he is called since the inception of his clan. It is because he has yet to pass down his role to anyone and still remains active in his leadership and participation in the Council. His ruling had been unshakable and unquestioned by his descendants and colleagues. Actually, it is his doing that had prevented the execution of Selene le Valnosia and also her reawakening. This action does suggest a deeper and personal connection but no one questions it since he is known to be overly loyal to the Progenitor and rumored to share a history with fabled ancestor.
---
---