Paint Wars



Yost Academy is a magnet school that branches from freshmen in high school to seniors in college. It has a long standing tradition of competition between the various departments, a competition that manifests itself in various ways. There are prank wars, academic rankings, fame, and the like. But the most prominent and beloved tradition of the department competition is that of the yearly month of battle, which happens at the end of every year just before finals. The competition is different every year. When the tradition was first established, it was a scavenger hunt involving such tasks as climbing to the tops of campus clock towers or unlocking secret rooms. Since then, there have been such competitions as capture the flag, sports festivals, academic quizzes, humans v. zombies games, and extreme Nerf warfare. This year will be no exception to the annual festivities, and the event has only recently been announced, as have the prizes. As always, the winner will receive perfect scores automatically on all of their end of the year exams, and will receive special privileges until their reign ends the next year. Their department reaps rewards as well, receiving the largest portion of funding for the next year, which will go towards improving their dorms, better meals, group excursions, and the like. It is a coveted thing, to have your department reign supreme above all else, and bragging rights are enough to make it worth it.

The game this year is a mix of paintball and capture the flag. Each department will have a flag, which they may hide in any accessible place that they so choose. This means that private rooms and safes are out of bounds, but almost everything else is free game. The key to this game, however, is not being shot. Those who are shot by an opponent, as indicated by the color of the paint, will have a stamp imprinted on their student identification card that holds their ranking. They must go back to attending class as usual, spending the rest of the month reviewing on their own for exams. Some voluntarily get out in order to review, but most would rather focus on the singular privilege of coasting through exams. Thus, they play. The rules of the game are as follows:

1. Only shots from opposing teams are valid
2. Those who try to avoid being stamped following being shot will be suspended from all school activities immediately
3. Flags must be hung in a place reasonably accessible by other teams
4. Teacher Offices and the Library are Neutral Zones
5. Private Bedrooms are Safe Zones only for their resident
6. The Last Man Standing Wins

Once Headmaster Gillis has officially signaled the beginning of the competition, everyone is free game. Extra paint pellets will be hidden throughout the campus in small wooden puzzle boxes that must be solved before they can be opened. Alternatively, one may receive a task from a teacher, and that teacher will open the box upon completion of the task. Everyone starts out with a paintball gun and a vest, as fees for the annual competition have been included in tuition.


---
---
---




Performing Arts


The Performing Arts department includes Theater, Music, and Dance. Students must pass auditions in order to be a part of the Performing Arts department, or are recruited based on prior achievements in their respective fields. Among the Performing Arts department, there are specific positions that create an hierarchy system. At the top of the list are First Chair musicians, those who have recently been Stars In A School Production, and Soloists in choir or chorus. Just beneath that are Composers and Directors. After that, there are Second Chair, Duets, Secondary Characters, etc. It must be noted that those students with careers outside of school transcend the hierarchy and stand at the true top, though many are very busy with outside activities and thus are not always in attendance. Up until about four years ago, they had a record for consistent wins when it comes to the annual competition.

Allies: The STEM Department
Enemies: The Fine Arts Department


FC: Avril Lavigne || Reserved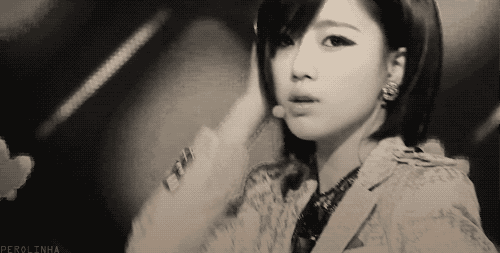 Hyosung Pak || FC: Ham Eun Jung || Taken
FC: Kherington Payne || Open
FC: Devon Bostick || Open
FC: Adam Sevani || Reserved
FC: Jackson Rathbone || Open
---




The Fine Arts


The Fine Arts department is composed of Painters, Sculptors, Artists(Sketch, Cartoon, etc), Writers, Photographers, and Architects. This department requires the submission of a portfolio for the board of trustees to consider, or previous achievements in their respective fields. The hierarchy of the Fine Arts department is less set than that in the Performing Arts Department, and is based exclusively on recognition in the outside word or by professors. Naturally, there are the elite in each field, but they all have selective styles. Some are given private studios to work in if they have demonstrated a need for such through artwork commissioned by sponsors, selected for museums, highly esteemed novels, etc. Many consider there to be particular personality types associated with the various arts, such as outgoing cartoonists, kinetic sculptors, introverted writers, etc, though this is something mostly perceived outside of the department itself. The department rivals the Performing Arts Department because there have been arguments over which represent the superior art forms. Other than that, it is due to their similarities. Besides that, there is the fact that they narrowly beat them two years ago in the annual competition, which was the staging of four separate events to see who drew the most customers.

Allies: The Athletic Department
Enemies: The Performing Arts Department


Veronica Liang || FC: Alexa Chung || Taken
FC: Sasha Pieterse || Reserved
FC: Freja Erichsen || Open
FC: Shiloh Fernandez || Open
FC: Matt Lanter || Open
CJ Thomas || FC: Dan Howell || Taken
---




The STEM Department


For whatever reason, the founders of the institute just decided to lump all of the STEM students together. It was initially an arts school, one must understand, and so the restructuring was a bit shoddy. But anyway, as the title might suggest, the STEM department contains those students who demonstrate a proficiency in Science, Technology, Engineering, or Math. More often than not, students show a talent for many of them, or even all. The department has a bit of a reputation for geekiness, though that really is just stereotyping. There are, as with Fine Arts, elites within each field, although rankings can be a bit complicated. They are based on academic grades, innovations, successful creations, victories outside of the school, etc. Most of these students entered through a rigorous exam process and, should they have already chosen what to specialize in, submitting some sort of work or study to exhibit their talents. Some of them work with the Performing Arts department to help in lighting, programming, filming, etc, thus their alliance. They were the winners of last year's competition, which was a Scavenger Hunt to celebrate the school's 20th annual games.

Allies: The Performing Arts Department
Enemies: The Athletics Department


FC: Felicity Jones || Reserved
Astrid Trease || FC: Jenna-Louise Coleman || Taken
FC: Anna Kendrick || Reserved
Gyo JiMin || FC: Lee Soo Hyuk || Taken
FC: Luke Pasqualino || Open
FC: Joe Brooks || Open
---




The Athletics Department


The Athletics Department is rather self explanatory, including students who are athletically gifted. They range from soccer players to track stars to gymnasts. Depending on the athletic field, either an audition is required or a request for a scout to come and visit the school. Team Captains are the elite of this department, including the captains for solo sports, such as fencing. Of course, the very best are those that have won in national or international competitions, and there are even a few students training for the next Olympic Games. They spend most of their electives training in their respective fields, and more often than not are at the top of their field. Many travel frequently so as to be able to train in climate-specific sports, and thus take online courses. Recently a greater variety of athletics have been accepted, such as mountain biking, skateboarding, and other such things. Three years ago, they held the title during the Humans v. Zombies game, breaking the Performing Arts Department's reign.

Allies: The Fine Arts Department
Enemies: The STEM Department


FC: Missy Peregrym || Reserved
Joanna Kurpa || FC: Ashley Benson || Taken
Quinn Taylor || FC: Crystal Reed || Taken
FC: Alexander Ludwig || Reserved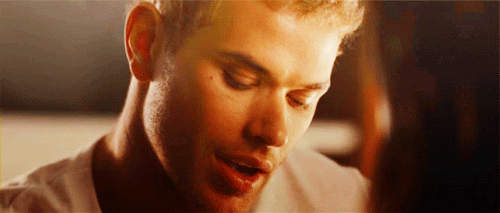 Cormac Holt || FC: Kellan Lutz || Taken
FC: Marlon Teixeira || Open
---




General Education Department


This department is composed primarily of the wealthy, as the tuition is far above that paid by those who must audition to attend. General Education positions are coveted by families hoping to make connections with future leaders of the globe, and many send their children here to befriend those who excel in a field which would benefit their own family business. Contrary to the title of the department, the education is quite accelerated when compared to average schools, and they are taught by highly accomplished individuals in various fields. There is no particular trait associated with this class other than wealth and, in many cases, the students being jacks of all trades, but masters of none. They are held to the same standard of excellence as the rest of the school, and often must work harder in order to compete with the other sections- most, however, are up to the task. For electives, they use the same facilities as the advanced departments, and they are in the same courses, for the most part. Still, there is a sense of inferiority, caused mostly by the attitudes of other departments. This department has never won an annual competition, unfortunately.

Enemies: None
Allies: None


FC: Lyndsy Fonseca || Open
FC: Tay Jardine || Open
FC: Imogen Poots || Open
FC: Aaron Tveit || Open
FC: Zac Efron || Taken
FC: Dave Franco || Open
---
---
---
CHARACTER SHEET
Code: Select all

[center][img]FONTMEME Name goes here[/img]
[img]GIF or Picture of Character[/img]
[font=times new roman][b] Full name || Nickname || Age || Grade || Sexuality || Department[/b]
[hr][/hr][hr][/hr][hr][/hr]
[hr][/hr][hr][/hr][right][img]Place gif or picture here[/img][/right]
[b]Department[/b]

[b]Specialty[/b]
What did they get into this school for? Are they a Gymnast in the Athletic Department? A violinist in the Fine Arts department? Does not apply to General Education Students

[b]Likes[/b]

[b]Dislikes[/b]

[b]Skills[/b]
Not including their specialty, what are they good at? Dabble in cooking? Good with animals?

[b]Weaknesses/Fears[/b]

[hr][/hr][hr][/hr][hr][/hr]
[hr][/hr][hr][/hr][left][img]Image or Gif[/img][/left]
[b]Personality[/b]
[hr][/hr][hr][/hr][hr][/hr]
[hr][/hr][hr][/hr][right][img]Image or Gif[/img][/right]
[b]History[/b]
[hr][/hr][hr][/hr][hr][/hr]
[hr][/hr][hr][/hr][left][img]Image or Gif[/img][/left]
[b]Theme Song[/b]
Optional

[b]Misc[/b]
Anything I missed? Optional
[/font][/center]
RULES



1. Players are limited to three characters, and may not take more than two female characters, or take more than one without also taking on a male. Please try to maintain gender balance.

2. Reservations are to be made in the OOC. Characters submitted without reservations will be ignored.

3. Please try to be inclusive of all other Roleplayers during the roleplay.

4. Face Claims can be changed, but consult me first.

5. Reservation Password is your favorite book.

6. Please PM me if you will be inactive for an extended period of time.

7. Minimum 300 words per post, but please try to aim higher than this.
Taking place in...
0 posts here • Page 1 of 1
0 posts here • Page 1 of 1
Arcs are bundles of posts that you can organize on your own. They're useful for telling a story that might span long periods of time or space.
There are no arcs in this roleplay.
There are no quests in this roleplay.
Welcome home, Promethean. Here, you can manage your universe.
Arcs are bundles of posts from any location, allowing you to easily capture sub-plots which might be spread out across multiple locations.
You can create Quests with various rewards, encouraging your players to engage with specific plot lines.
Settings are the backdrop for the characters in your universe, giving meaning and context to their existence. By creating a number of well-written locations, you can organize your universe into areas and regions.
Navigation
While not required, locations can be organized onto a map. More information soon!
There are no groups in this roleplay!
By creating Collectibles, you can reward your players with unique items that accentuate their character sheets.
You can schedule events for your players to create notifications and schedule times for everyone to plan around.
The Forge
Use your INK to craft new artifacts in Paint Wars. Once created, Items cannot be changed, but they can be bought and sold in the marketplace.
Notable Items
No items have been created yet!
The Market
Buy, sell, and even craft your own items in this universe.
Market Data

Market conditions are unknown. Use caution when trading.

Quick Buy (Items Most Recently Listed for Sale)
None
Discussions
Most recent OOC posts in Paint Wars