---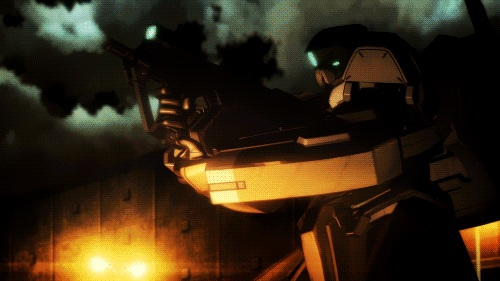 There existed two worlds: The World of the Sky, an ideal utopia in a land of plenty, and the World Beneath, a place filled with conflict born from differing ideologies and limited resources.

The World of the Sky was inhabited by beings known as the Transcendent. These beings live in almost perfect harmony with each other and their surrounding, which led to their Utopian state. This is accomplished by their united mindset: Transcendents have traded in their free will for a peaceful, stagnant society.

On the other hand, the World Beneath suffered from the banes of free will. Man had gone into conflict with his brethren over various reasons. The domain of Man is almost the complete opposite of their otherworldly neighbor; free and full of conflict yet within it, lays great possibilities.

Despite the differing beliefs and societies, these two worlds never came into conflict with each other thanks to the fact that they cannot even see each other. That is until the First Break occurred. A rift in the dimensions opened up; drawing the two worlds close to each other that contact had become possible.

Obviously, with the conflicting state of mind within its residents, the two worlds soon entered war. The Transcendents saw mankind as a threat to their utopia while Man coveted the World of the Sky's resources.

The Transcendents initially had the upper hand thanks to their powerful war machines until Man was able to develop the Harbingers: Combat robots that proved to be capable of matching the World of the Sky's war machines. The conflict caused severe casualties and devastation to both sides.


---

8 years have passed since the first Human-Transcendent War. The conflict had reached a stalemate due to a ceasefire treaty between the two worlds preventing any major conflict from taking place though minor skirmishes between the two still occur almost on a daily basis. With both sides needing time to reconstruct and rebuild, expeditions were sent out to explore the vast expanse of space for resources and additional territory.

The World of the Sky, with its superior resources and manpower managed to send out vast fleets in search for these assets while the World Beneath's expeditionary force is an elite, experimental unit centered on the Organum, one of the World Beneath's most powerful warships.


---
The Transcendent – Although appearing similar to mankind, the Transcendent differs within the brains as most of them possess a unified mental link making them akin to how a human sees a drone: They are all preconditioned to serve the greater good of their world first before any personal interest and ambition.

But although, they lack free will, each Transcendent is just as unique as the other in terms of personality. They are also capable of thinking for themselves evident by their ability to formulate strategies and tactics without the directives of their central society within the heart of their world.

However, it is not unheard of for the Transcendent to develop their own free will as time passes. It seems to stem from their prolonged interactions with humans. This is seen as a disastrous development back in their world since such train of thought might lead into extremism which might threaten the peace. This is because of a phenomenon of them developing something that can be likened to Man's concept of a soul. For now, it is unknown what a Transcendent would be like if their "soul" develops into an extent similar to a human.
Humans – Mankind generally has all the attributes that are seen as disastrous in the World of the Sky. Free will, desire, ambition and greed are all destructive trains of thought in that world while it is seen as something normal in the World Beneath. However, one cannot deny that man is an intelligent and hardy species.

Studies have observed that humans, particularly those who have taken up the task of piloting Harbingers develop an enhanced consciousness after having piloted the machine for a long time. They develop some kind of synchronization with the machine, measured via percent levels. Higher numbers allow a person better control almost to the point of treating it as an extension of their own body. It is not clear what constitutes to a person possessing higher numbers than others and no one was able to reach past the 60% level yet, leading some to theorize that the next stage of human evolution lies beyond the 60% Synchronization Level.
---


The World of the Sky – The World of the Sky has a very large and expansive fleet, allowing them to explore larger regions in space faster. Currently, they have seven colonies and several mining outposts in the Northern and Western sectors.

Inspection Unit – A smaller unit hailing from the Western sector, it is a separate detachment from the outer areas of the Transcendent's main headquarters. On paper, it is supposed to work as a patrol unit. In reality, its true mission is to attack and hinder the forces of the World Beneath, preventing them from gaining additional resources.

The World Beneath – Hard-pressed to keep up with their neighbor's success, the World Beneath only has control over the Eastern sector with three colonies. With tensions still high, the bulk of their forces are delegated to protecting their territories in the event of an attack and only small, inferior forces can be deployed for exploration.

Fleet of the Organum - In contrast to the inferior forces sent for colonizing, this unit possesses enough power to match a Transcendent fleet and possibly overwhelm and defeat one. Aside from the necessary equipment, the ship carries an impressive array of mass-produced and experimental Harbingers along with a crew which is just as interesting.
---
Character List:
With the exception of the Ship Captains, all roles are pilot roles as they will be influencing a large majority of the story. Other roles can be represented by NPCs if needed.
The World of the Sky - Inspection Unit:
Ship Captain - Lilas Setoen - played by Alligot
Ace Pilot 1 (Main Commander) - Graham Ashworth - played by DeathScythe386
Ace Pilot 2 -
Veteran Pilot -
Newcomer - Petya Burundukov - played by Bravo_Zver

The World Beneath - Fleet of the Organum:
Ship Captain – Ophelia C. Rossweisse - played by SkyCladSaya06
Ace Pilot 1 -
Ace Pilot 2 - Ren Kotko - played by Bravo_Zver
Veteran Pilot - reserved by Bugbuster
Newcomer - Amelia Renard - played by Alligot

Character Sheet
Name:
Age:
Gender:
Faction:
Role:
Synchronization Level: (For human characters only. No one is allowed past 60% for now)
Personality:
Appearance:
Machine Spec and Detail:
Abilities outside the cockpit:
History:
Others (Optional):
No godmodding, metagaming or bunnying.
Don't be a mary-sue/gary-stu.
Anime is preferred for character FCs. Mechas are entirely up to you.
Please be active, if you are inactive for 3 days we will send you a PM. If going inactive, please clarify in the OOC.
Literacy, please. No text talk.
Please don't use overpowered machines. Also, please be reasonable in battle.
In the event of questions, shoot me a PM or drop a note in the OOC.
Please reserve which role you want in the OOC. Password is your favorite robot or mecha series.
After reserving, two days to submit a WIP then another two days to finish.
Have fun~
Taking place in...
Arcs are bundles of posts that you can organize on your own. They're useful for telling a story that might span long periods of time or space.
There are no arcs in this roleplay.
There are no quests in this roleplay.
Welcome home, Promethean. Here, you can manage your universe.
Arcs are bundles of posts from any location, allowing you to easily capture sub-plots which might be spread out across multiple locations.
You can create Quests with various rewards, encouraging your players to engage with specific plot lines.
Settings are the backdrop for the characters in your universe, giving meaning and context to their existence. By creating a number of well-written locations, you can organize your universe into areas and regions.
Navigation
While not required, locations can be organized onto a map. More information soon!
There are no groups in this roleplay!
Orphanage
By marking a character as abandoned, you can offer them to your players as pre-made character sheets.
"Wish I had a co-pilot sometimes - for that snarky banter you see in the movies, you know?"
"The best thing you can be in a war is a killer"
"War is sweet to those not acquainted with it
By creating Collectibles, you can reward your players with unique items that accentuate their character sheets.
You can schedule events for your players to create notifications and schedule times for everyone to plan around.
The Forge
Use your INK to craft new artifacts in Re-Union: The Expanding World. Once created, Items cannot be changed, but they can be bought and sold in the marketplace.
Notable Items
No items have been created yet!
The Market
Buy, sell, and even craft your own items in this universe.
Market Data

Market conditions are unknown. Use caution when trading.

Quick Buy (Items Most Recently Listed for Sale)
None
Discussions
Most recent OOC posts in Re-Union: The Expanding World