❝ Merinda Perri ❞
---
❝ I would suggest you remain on my good side! ❞
---
---
---
❝ More Than Just A Name ❞
---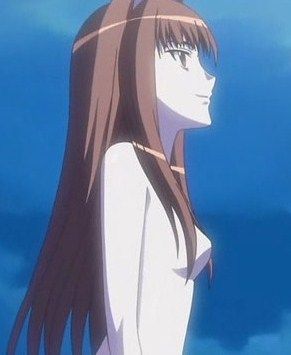 | Nickname | "I've only really had one that's stuck..."
Merinda has never been particularly fond of her unusual name, but neither have any of her fleeting nicknames impressed her either. Lack of imagination springs to mind and she wasn't about to create her own nickname. There has only been one that has stuck and that is because her older brother used to call her this. Meri or Merry became her nickname when she was only a baby. In her cot she used to coo, smile and laugh all the time and her brother, who was only four, couldn't pronounce her name and so their parents shortened it so that he could say it. So Merinda became Meri, which her parents adored due to her happy little nature as a baby. She kept that nature all through her childhood and into adulthood as well.

He also calls her Pipsqueak, but she would never ever tell anyone that. It is only her brother who is permitted to call her this and she would die if anyone found out that this was her nickname. It is simply too embarrassing for words.
| Gender | "Well that's an easy one."
Female
| Age | "I think that age is simply a number."
19
| Sexuality | "I'm open to pretty much anything, but..."
Heterosexual
| Soul Element | "A what now?!"
Light
| Face Claim | "This face is mine, isn't it?."
Horo from Spice and Wolf
---
❝ Laughter is the best medicine for all. ❞
---
---
❝ Hiding Behind the Mask ❞
---
| Eye Color | "They're a little...unique."
A brown so rich that they look red in certain lights, flecked with lighter browns and gold.
| Hair Color | "If you even think about mocking my hair colour..."
Auburn
| Height | "Well, height doesn't mean anything at all, does it?"
5'2"
| Weight | "I've never been overly concerned with my size."
One hundred and sixteen pounds.
| Skin Tone | "Ugh! I hate my skin tone."
Pale
| Body Markings | "It marks me as being different. I like different."
Everyone has scars and marks on their body and Meri is no different from anyone else. Possibly the most defining mark is a bright pink birthmark on the underside of her left wrist. It is shaped roughly like a wonky star and is around 2 inches in width and 1.5 inches in height. It is something that has always been with her and she doesn't mind the mark, though she is tired of the questions that come with it.

Scars from childhood can be found all over her body. Burns marks, faded scratches, cuts and so on have all accumulated over the years. Perhaps the most obvious one is the puckered burn scar on her right thigh. When she was 11 she knocked a boiling pan of water onto her leg and in the panic her clothes were not removed quickly enough, nor did her brother get her under cold water fast enough. It resulted in a bright pink scar that stretches the length and width of her thigh. For this reason she will never be seen in any clothes that end above the knee because she's terrified that someone will see it.
| Physical Description | "Is looking at me not enough?"
Meri was born a petite woman, both in size and in height. Despite her small stature, she is a young woman that appears to have curves in all the right places. She considers herself to have an hourglass figure, which tucks nicely in at her waist. For this she will be eternally grateful, as people who are short can sometimes lack bodily definition. However, she undoubtedly has curves which give her a feminine figure rather than a boyish skinny one, but she is still fairly slender. Her body is in good shape, as she considers a healthy body to be of importance. It is reflected in her arms and stomach, which are hard with corded muscle and whilst it does not largely show, it is still evident that she takes care of herself.

Her pallor is excessively pale, which she detests with a passion. There is, however, a small sprinkling on freckles that dust the skin across her nose. These she finds cute and doesn't plaster her face with make-up in order for them to be on show. Her cheeks are often flushed a deep pink as well, which deepens when she's embarrassed. Largely the skin on her body is unblemished, along with the skin on her face as well, with the exception of her scar. Meri will never display that leg for all to see, as she is too embarrassed by the pink leathery skin. Whilst her birthmark marks her as being different, the burn scar is not something that she considers she can fully accept and probably never will.

A wave of straight auburn hair frames her heart-shaped face. It tumbles down her slender back, stopping just before her waist. It is completely straight, without a kink in it. The colour is a mixture of oranges, reds and blondes. In different lights the colour changes. Some days it looks as though it is bright ginger and other days it looks brown flecked with orange highlights. Normally she lets it swing free or puts a hat on the top of it, but sometimes she can be found with it plaited down her back. Although she is tired of the teasing, she would never consider actually dying her locks and intends to keep them as they are. Besides, they bring out the uniqueness of her eyes. Although her eyes are classified as brown, they are closer to red. The richness of the colour makes them look deep red and often they sparkle when she is happy. They are framed by thick black eyelashes, that only define their colour even more. Meri has a small mouth, with pale pink bow lips that are
often curved into a smile, showing her straight white teeth. If she is not fully smiling, then the corners are often turned up which give her a look of amused the whole time.

Often Meri can be found in tight fitting jeans that highlight her curvy figure, but are also practical and allow her to move with ease.
No point being uncomfortable in her clothes. With these, she'll add a practical top and often her black, faded leather jacket that she
slings over her shoulders. On her feet, she wears knee high leather boots, with thick rubber soles, just in case.
---
❝ Always trust your instincts. ❞
---
---
---
| Habits | "I guess I can be quite annoying."
When she's nervous Meri has a tendency to bite her bottom lip quite hard and plays with her hair, tugging and twisting it.

Also when she's embarrassed she tends to babble quite quickly and for long amounts of time. It is a fairly annoying habit, as it is seemingly impossible to shut her up, until she realises that she's irritating everyone else in the vicinity.

| Likes | "I would say there are many..."
♥
Music: Meri loves music in all its forms. She has a very eclectic taste in music that ranges from Death Metal to the gentle tones of classical. It is not often that she is found without her headphones somewhere on her person and quite often she sings under her breath.
♥
Sunrise: It sounds odd, but she adores watching the sun rise above the horizon in the morning. Something in her is attracted to the light and she likes to admire how beautiful it looks at this time of the day.
♥
Being surrounded by people: Meri is a very social person and likes to be around all different kinds of people. She likes pretty much anyone unless they've pissed her off in some way.
♥
Sweet things: If she could eat only one type of food for the rest of her life then it would be anything sweet. Undoubtedly she has a sweet tooth and if she is mad at anyone they could easily win back her friendship, as she's a sucker for sugary treats.
♥
Animals: She's always been drawn to animals and loves every type of animal (except from snakes as they give her the creeps). She adores the cute little things they do.

| Dislikes | "My list of dislikes it probably a lot shorter than my likes."
♦
Ignorance: Meri despises the general ignorance of the everyday person. It is not a snobby thing, she just hates when people play at being
completely ignorant.
♦
Clowns: Seriously...those things are insanely creepy. Ever since she was a child and her older brother chased her around the house in a clown mask
she has hated the things and won't go near one if she can help it.
♦
Snakes: For some unknown reason she hates them. It is her belief that something with no legs should not be able to move that fast and for that
reason she dislikes them. She would never admit it, but she's a little bit frightened of them as well.
| Fears | "Fear isn't something I'm ashamed to admit."
•
Being alone: As stated above, Meri is a very social person and the thought of being confined completely alone terrifies her. It gives her the shakes
to think about being cut off from the world and all those that she adores and loves.
•
Small spaces: Claustrophobia is something that has haunted Meri her whole life and renders her useless if she is put in a small space or surrounded
in such a way that she cannot escape. If she cannot see a way out then she panics.
| Strengths | "I'm not sure I understand..."
♣
Friendliness: Meri is an extremely friendly and open person and it's this bit of her nature that allows people to be drawn to her.
♣
Adaptability: Her laidback nature means that she can pretty much adapt to any situation that is thrown her way.
♣
Loyal: She is fiercely and undeniably loyal to those that she cares about. The only problem is, she cares about people too easily.
♣
Brave: She does not lack courage in the slightest. Often she will throw herself into any danger that presents itself, just because she can.
| Weaknesses | "Again, I see no problem with admitting my weaknesses."
♠
Trusting: Meri trusts far too easily and it means that she also develops feelings and cares for people that she problem shouldn't. Often it ends up
with her getting hurt.
♠
Talking too much: She has a tendency to chatter uncontrollably, especially when she's embarrassed. It means that she says stuff that she probably
shouldn't, dropping her into trouble, even though she never means to hurt anyone.
♠
Finding trouble: Meri doesn't look for trouble, but it always finds her.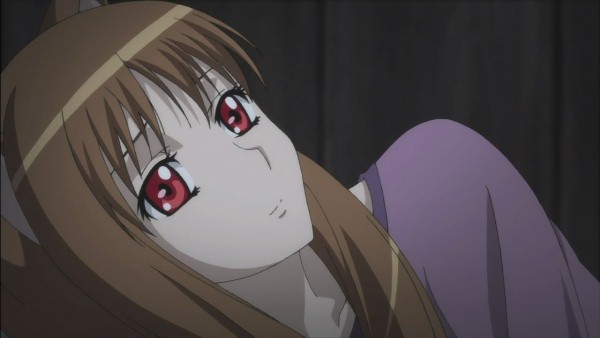 | Personality | "I'm only who I've been brought up to be."
Meri is an open book. This is possibly the most straightforward way of describing her personality. The reason for this is, she has nothing to hide (other than her scar) and feels as though she can be natural around anyone that she meets. Many have commented on how easily they can tell her mood, or her thoughts simply by looking at her. Meri likes this about herself. Hiding aspects of her personality is not something she would do lightly, so she keeps herself open and readable at all times. There are many reasons she feels comfortable enough doing this.

Firstly, she is confident of herself, although not overly so. She has no reason to doubt who she is, nor what her personality is like, which gives her a profound amount of confidence, boosting her ability to keep her personality open for all to see. Being sure of who she is means that she can act normally and as she would in a natural environment, such as around her family.

Secondly, she is undoubtedly kind. She will always try to help anyone that needs assistance and she has a nice word for absolutely anyone. If she can help then she will throw her body and soul into doing so. Often she does this without any thought of how it will benefit her, or even how it will effect her in the long-run. She honestly just wants to be a helping hand if she can. Warm-hearted doesn't even touch on how considerate Meri can be. It is a huge understatement. Most of the time she puts others before herself.

Thirdly, she is just a happy person. Sometimes infectiously so, but other times annoyingly so. Ever since she was a baby, she's been merry and full of life, with a naturally bubbly personality. If anyone can see the bright side then it will be her and if anyone needs cheering up then she will be first on the scene. Smiling is her solution to absolutely any problem and she'll have one on her face more often than not. However, her upbeat side can sometimes be insanely irritating, especially when she's cheerful at the wrong times. It does get on people's nerves. Even in the most morose situations Meri will attempt to
keep her smile in place, even if she is affected by what's going on. She's the one that wants desperately to hold everything
together when it all falls down around them. Also due to her "flighty" nature she is easily excitable and sometimes goes a
little bit over the top with the excitement. Also embarrassment causes an insane amount of chatter from Meri. If she finds a situation
awkward then she will simply cover it up by opening her mouth and talking at top speed.

Meri is very trusting. In some aspects this is a good thing, as she finds it easy to meet new people and open up to them. However,
often she puts her trust in the wrong people and it ends up with her being hurt. This is happened many a time, though as of yet she
hasn't been hurt enough to stop her from trusting.

However, there is a side to her personality that she is ashamed of. Still, she doesn't hide it from anyone. If anything, she's more
open about this side so that people around her are ready for what might come. Despite her gentle, kind and happy nature Meri finds
her anger an issue. It doesn't happen frequently, but when it does it is not easily forgotten. If she loses her temper, then it is obvious.
Whilst it takes a lot to provoke her true anger, it is not to be meddled with. If she feels strongly about something then she will defend it
and this is usually when she loses it. It will only be a quick burst of anger, but it can be dangerous. It is as though she sees red. When
she's like this she acts through impulse alone. It is not something that happens a lot, but when it does it's unforgettable.


---
❝ Use your imagination...❞
---
---
❝ Replaying the Past and Living The Present ❞
---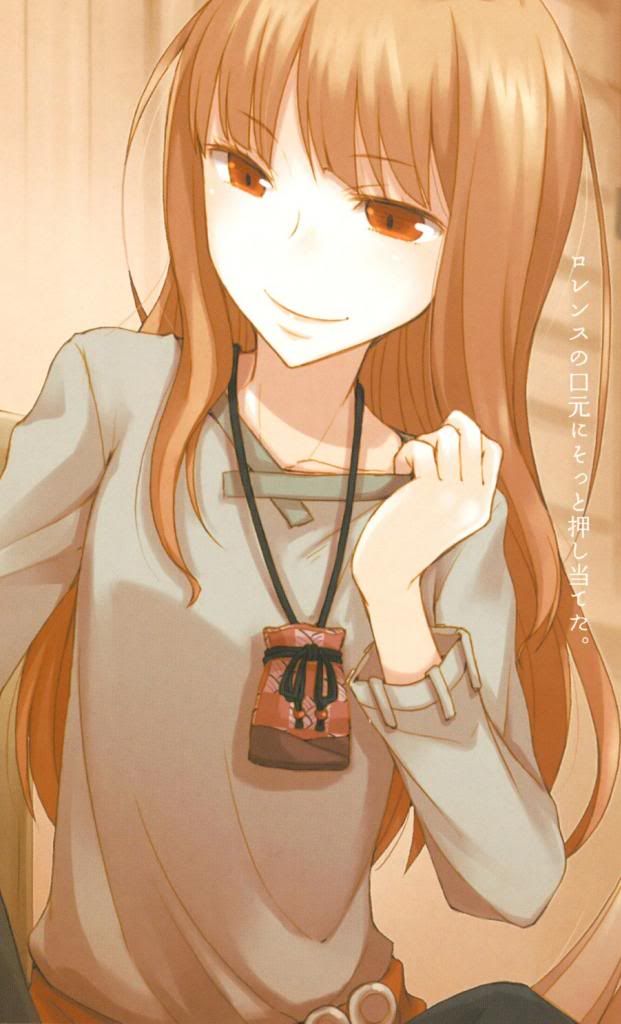 | Relationships | "Generally...I'll probably like you."
Family: Meri loves her family, especially her older brother (despite his bullying of her when they were far younger) and dotes upon them completely. She would do anything to protect them and ensure their safety, even if it meant taking her own life. Whilst she cares for practically everyone she becomes close to, her family are the only ones who she feels like they know the true her and she would do anything for them.


Fiammetta Thorne:
Lillianna Aretha Dauglas:
Morgan:
Erys Yuri Isaacs:
vDaemon Vallis:
Vincent Valentine:
| History | "I have a lot to thank my family for."
Merinda Elaine Perri was born to two loving parents, who adored both her and her brother beyond words. Henry and Felicity had Jermaine four years before there was any inkling or chance that they would have another. During Jermaine's birth there was severe complications, with both mother and son being placed in mortal danger. However, both survived due to a miracle doctor who kept them both alive, even after Felicity's heart stop beating. But they were told that due to the complications, they would never be able to have a child again. Jermaine would be their only child. Whilst they were thankful for the life of their son, it devastated them to know that he would never have a little sister or brother.

It wasn't until four years later when the mother fell accidentally pregnant with her second child that they felt their lives could be complete. Due to an utter miracle, over the years her body had began to heal itself, so much so that she was able to carry another baby. There would still be difficulties, but the hospital staff were on hand to assist in any way possible. Merinda was born two and a half months premature and was kept in an incubator for the first few weeks of her life. But she was a fighter. She remained in hospital for only a short amount of time and was soon at home with her family.

When at home, she was adored by her family, especially her older brother. He couldn't pronounce her name, so they shortened it to Meri. He became very protective over his little sister and would often be found sitting by her cot, speaking softly to her. The four year old loved her immensely. For six years, the family were happy and Meri grew into a happy little toddler and then child, who was so full of life and excitement that anyone who met her couldn't help but love her. Still, she was smaller than most kids her age, but she didn't seem to mind that at all. And her parents were simply happy that their little family was finally complete. The four of them would be happy forever.

Just before her seventh birthday however, disaster struck. Late one night, her father was returning from a late shift at the office. Around the same time, the local alcoholic decided to climb into his car and take a joyride. If her father had only left a few moments earlier, or later. If only the drunk driver had paid heed to the red light that should have stopped him. But he didn't. Instead, he plowed straight into her father's car, whilst doing over 100mph. He was killed instantly, along with the drunken driver. Neither even saw the other one coming and it was over before they could realise. But it tore apart the little family.

For weeks, Felicity sat in a stunned stupor, as though she couldn't believe what was happening. Often she would sit and stare at the chair where he had always sat. Meri was too young to understand exactly what was happening, but she knew her father was never returning to her, which caused fits of crying and screaming on her part. Her seventh birthday came and went, with only her brother remembering. He became the support for the devastated family and matured far before his time at age 11. He held them together, comforted Meri until she began to understand and eventually, they began to soothe their mother, began to help her. In time she realised she needed professional help and her son was the one who sought it for her.

Eventually their mother began to get better, although she still often stared into space or broke into hysterical fits of crying. Jermaine pretty much brought his sister up after that, as the family began to struggle and their mother was forced to find a job, after losing her after the death of her husband. So he looked after his little sister and ensured that she had all that she needed when she needed it. It was under his care that she poured the pan of boiling water over her leg. He was distraught by injury and it took Meri weeks to convince him that it was her own fault and not hers. Even to this day he blames himself for the incident, he believes he should have been watching her more carefully.

For the rest of her life Meri had a pretty easy run, even though the death of her father still haunted the family from time to time. Her mother grew stronger as the years went on, but on the anniversary of his death she would lay in bed and refuse to move or speak to anyone. On days like this Jermaine would take his little sister to the park or the cinema to keep her occupied, but she knew what was going on. At 15, her mother met another man who became a large part of their lives. At first, Meri and Jermaine were resistant, with the latter moving out of the family home. But over the years they have grown used to Sam and the fact that their mother loves him.

At 18, however, Meri moved into her brother's apartment and has lived there ever since.
---
❝ It's all fair in love and war. ❞
---
---