Requires Approval:
Yes
You can…
Welcome to École Des Rêves
The School of Dreams.

This prestigious art school has a One Hundred Percent acceptance rate into their future professions and apprenticeships.

Here we teach excellence and produce perfection.

If you're one of our lucky students chosen for this exclusive opportunity,
we once again welcome you! And may all your Dreams come true!

-Headmistress Pauline Dubois
---
---
xxxxxxxxxx
xxxxxx

...at Lady Augustine's Home for Lost Children; a charming place at its start was now falling into disrepair. The paint flaked, the wood creaked, and the ceilings leaked. The toys were old and tended to be broken. The books were almost always missing pages. At least, the good ones were. The food was flavorless and tended to be on the stale side. The children mostly ate soup and gruel. Their clothes were worn and patched and passed down. It was a home for the forgotten and forgotten they were. You see, Lady Augustine had passed decades before and her children decided to use the inheritance for other things. This left the home in such a sorry state for they didn't make enough in funds to keep the place ship shape.



xxxxxx

Two young artists abandoned young, find themselves living in this home. They weren't the pessimistic sort of children and tended to find something different and exciting to do every day. Two of their favorite past times were reading and art. They liked to make up the parts of stories that were missing and to create a world of music and magic for them to adventure through. It was the best way to distract from their predicament. For you see--they no longer had a family. They only had each other.



xxxxxx

As the children reached adolescence, two letters arrived at the door. The two thought nothing of it. They were orphans. Why would they ever receive a letter? When they discovered the letters were, in fact, for them, they were filled with excitement and tore open the envelope to reach the scented parchment inside. It was a letter from one of the most well-known schools in the world: The School of Dreams. They had been pre-accepted into the school as a last will and testament of their parents. If they would only attend, they would find themselves living a life, the two only dreamed of.



xxxxxx

Their caretaker, however, believes it to be a scam. Even with its signature seal and Headmistress Pauline Dubois's signature, she won't allow the children to leave. What school would want an orphan? With no family and no money, what was their worth to anyone other than the Home of Lost Children? So, instead, they hatched an escape plan and vanished into the night.



xxxxxx

They believed the school was straight out of their dreams, but as strange things begin happening, and death begins to creep through the school, is it worth sticking around? Or are the children in, over their heads?
---
---
XXXXXXX

A R I A

x

B E N N E D E T T I

XXXXXXXXXXXXXXXXXXXXXXXXXXXXXXXXXXXXXXXXXXXXXXXXXXXXXXXXXXXXXXXX

T H E O D O R E

X

N O V E L L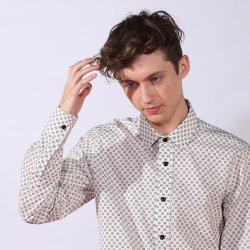 Hexcodes:
#E09638
|
#66CCCC
Age:
18 | 17
Face Claims:
Lindsey Stirling | Troye Sivan
Talents:
Violin | Traditional Art

X
X
R O W A N
x
D U B O I S
XXXXXXXXXXXXXXXXXXXXXXXXXXXXXXXXXXXXXXXXXXXXXXXXXXXXXXXXXXXXXXXXX
A R C H E R
X
A N D R E W S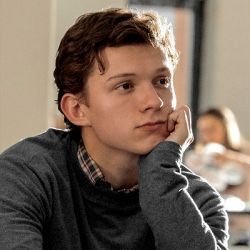 Hexcodes:
#4C4C4C
|
#A81919
Age:
19 | 19
Face Claims:
Stephen James | Tom Holland
Talents:
Dance | Photography
The GM of this roleplay hasn't created any rules! You can do whatever you like!
These characters are currently marked as available. Why don't you consider viewing their profiles and making a decision on whether or not you can roleplay them accurately?
There haven't been any official reviews of this roleplay yet!
---
These poor, unfortunate souls were once a part of this great world, but have been abandoned. Why don't you consider viewing their profiles and making a decision on whether or not you can roleplay them accurately?
---
There are no groups in this roleplay!
Arcs are bundles of posts that you can organize on your own. They're useful for telling a story that might span long periods of time or space.
There are no arcs in this roleplay.
There are no quests in this roleplay.
---
24 posts here • Page 1 of 1
24 posts here • Page 1 of 1
Topics

Replies
Views

Last post
Most recent OOC posts in School of Dreams
There have been no posts in the OOC topic for this roleplay!