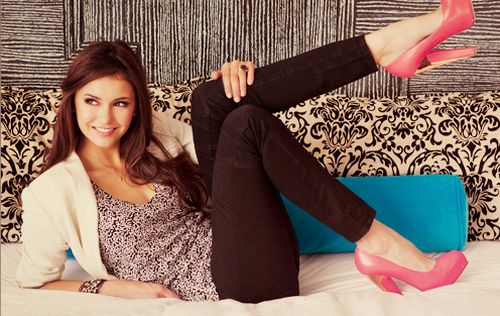 Full Name:
Charlotte Elisabeth Cantrell
Nickname:
C
Age:
Nearly eighteen
Gender:
Female
What Are you?:
Shifter
Appereance:
Charlotte stands at an average height of five feet and seven inches, with feminine curves and a small waist; your typical hourglass figure, though she is more slender than most. Her skin tone is even and maybe a bit on the pale side, but overall it's nice. She moves gracefully but people usually underestimate her due to her size. She's got pretty ebony hair that falls a bit past her lithe shoulders and dark, glinting eyes with long lashes and a nice smile. You'll normally find her dressed in something cute and casual.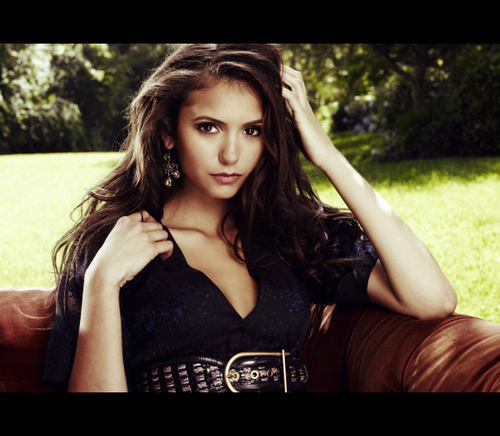 Personality:
When it comes to C, there is definitely more than meets the eye. She is your typical shy kind of girl, who loves laughing and will normally be smiling but lacks the general outgoing aura she wishes to have. She's got a pensive disposition and seems to get caught up in her own thoughts and daydreams more often than not. Charlotte is usually assumed to be weak and girlish, underestimated most of the time although she is anything

but

those two things. Shifting into a powerful black panther, she could take anyone down without blinking. Maybe her human appearance is simply a way to divert people.

She is very cunning, though it doesn't seem like it. She's clever and was known as a prankster at her old school, along with her other friends. She can easily persuade people and easily tricks. Lying is definitely a gift of hers, even though it might not be a good thing sometimes.
Likes:
Cats, cute dresses, wavy hair, guys who are taller than her and well built (her best friend loves skinny guys; ew), drawing, dancing, and writing letters.
Dislikes:
Water, dull colors, humid weather, wimpy guys, people who misjudge her, being ignored.
Romantic Interest:
TBD
Favorites:
The smell of vanilla extract, taking long baths
History:
Charlotte was raised by her older brother, William, after her parents were killed in a fatal car crash when she was ten years old. He was of legal age to be her guardian, so they moved into a smaller apartment and
Quote/Lyrics:
SAYS MORE ABOUT THE CHARACTER THAN YOU THINK
Other:
PUT HERE