"Don't worry sugar I know exactly what you need"
---
---
.:Name:.
"Once you know my name you won't forget it"
Suri Ezra Desmond
.:Nicknames:.
"You can call me anything you like hun but in the end I am still the same gal"
Many people have come up with different nicknames for her such as Heartless or Pulse, she doesnt really care what you call her if you are respectful
.:Age:.
"And what is so important of knowing someones age?"
23
.:Role:.
"Once you know me dahling you won't forget"
Tattoo Artist/Drug dealer for Big Daddy
.:Sexuality:.
"Why just limit myself to one gender, there is no fun in that"
Bisexual
---
---
.:Height
"Its nice to be tall"
Five feet, ten inches
.:Weight:.
"Tut tut, now now that is getting a little to personal"
Suri is pretty tiny for her height, its most likely due to the drugs. 113Lbs
.:Eye Color:.
"Why don't you take a look?"
Her right eye is a deep blue while her left eye is a hazel greenish brown
.:Hair Color:.
"Black and white, my favorite"
Suri is always trying to find different ways to do her hair with black and a whitish blonde. She usually changes it every couple of weeks.
.:Scars||Tattoos||Piercings:.
"Every make, every tattoo has its story"
For piercings she has many that decorate her face and ears
For Tattoos her body is covered, her chest is covered with a flower and a design that moves into her left arm
sleeve tattoo
, she is just starting to work on designs for her right arm.
For scars she has plenty but there are a few that stand out, such as the thin lines scar that is on her left temple. That scar was from one of her drug deals that have gone bad and her client got a bit rough. She has a bullet scar on her stomach that she got a year ago from one of the rival dealers, we will go into that story later on. She plans to make a nice bullet tattoo for that scar. She has many other scars that have a different story to them
---
---
.:Likes:.
"Hmm what I like you ask?
♥Tattoos
♥Drawing
♥Piercings
♥Drugs
♥Girls
♥Guys
♥Partying
♥Drinking
♥Sex
♥Her cat Faxel
♥Her business
♥Guns
♥Cigarettes
.:Dislikes:.
"There are just somethings that really just piss me off"
♠People that screw her over
♠Fights
♠Authority
♠Assholes
♠People that think there all that
♠Being alone
♠People messing her stuff
♠When a deal goes wrong
♠Whiners
.:Fears:.
"Just don't be telling everyone this"
◇Being caught by the police
◇Tight, small places-shes claustraphobic
.:Personality:.
"We can either be friends or foes, you choose"
As one of the biggest dealers in town Suri has a very tough exterior. She is a well known person on the streets and either you are her friend or foe, its that simple with her. She doesn't deal with any bullshit and shoe doesn't like to listen to your drama unless your one of her good friends. Suri may come off as a bitch but she has to be that way because for one she is a female dealer and some people think they can just walk over her but that is not the case at all. If you try to screw Suri over your asking for a death wish, she isn't afraid to kill because she has before.
For her closest friends she is very loyal to them and would do anything for them. If you hurt one of her close friends then you are asking for trouble, Suri is pretty black and white with things and once you mess up once you are thru with Suri. She holds grudges forever and she doesnt forget. She keeps a book which holds all her clientel for both businesses. If your name is crossed off the list you are done for. Suri is actually a very nice person if you are on her good side, she likes to have a good time, always one to bring the goods. She loves smoking and its an addiction that she feels she will never part with, if she is in a bad mood you will most likely see her chain smoking.
---
"Lets Delve into the Past"
---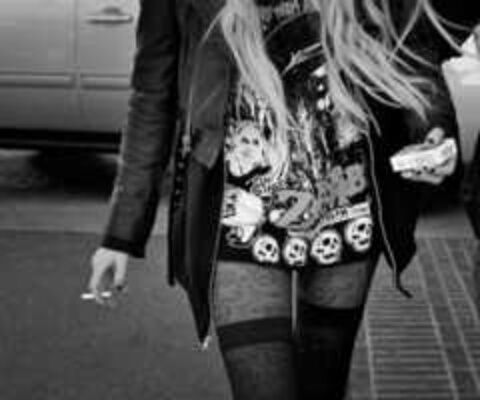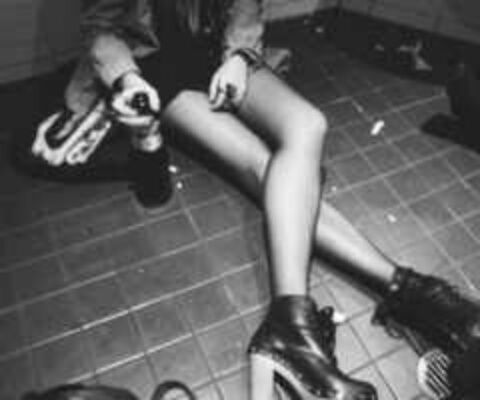 .:History:.
"Everyone has their own story, some are just more interesting"
Suri Desmond was born in Paris, France. She was raised there till the age of ten thennher father got a business deal in the U.S. which made the pack up everything and move to America. Her father had close connections with Antonio Orccheto and thats how she learned about her fathers real business. Her father was a dealer and a big one at that, her mother became a stripper when they moved to the states and Suri met many different people.
Suri loved to draw and by the time she was seventeen she was giving herself tattoos. When she turned eighteen her father helped her open up a tattoo shop and helped her get customers. Suri also followed her fathers footsteps and became a dealer, she also became a user but didn't have to rely on drugs like the many people who she met daily.
When she was twenty-two she was dealing with a deal and didn't know her client was actually a rat from their rvals. She was alone and soon enough shots where heard across town. Suri was left for dead but lucky enough a call girl found her and she was taken to the hospital just in time. After that Suri became tougher, anyone that crossed her she would deal with. She isnt afraid to kill and always keeps a gun on her and a pair of knives in her boots. One thing people have found out about Suri is she doesn't deal with any bullshit and she will call you on anything you have done wrong.
---