It takes place in the present as after 2 teenagers one human from Earth and one Na'vi from Pandora accidentaly swapped their consciences when both handled
Ancient/Alteran Communication stones.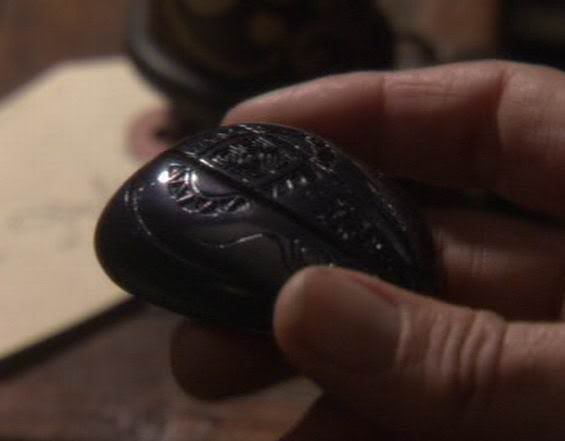 It is through this devices that the program was subsequently born. In the RP the moon is given the Stargate designation RX-438P9 but is still affectionately called Pandora after official relations are established between the
Tauri
(Earth) and the inhabitants of Pandora (Na'vi) this takes place because The Na'vi face threat from many hostile galactic powers such as the remnant of the
Goa'uld
empire. The
Lucian Alliance
etc to name a few.
The long range communication stones allow 2 sentients to exchange each others conscience. Meaning you would find yourself in control of a Na'vi while that Na'vi would be in control of your body back on Earth.
The idea behind this is so that through this both humans and Na'vis can experience literally what is to be in each others shoes something that Grace's Avatar program in the movie could not even come close too.
This thread is for character creation
You can create both human and Na'vi characters. I am hoping that people will try to take on Na'vi characters that are taking part in the program and experiencing a tequila in their borrowed human body for the first time, while it's human counterpart is viceversa learning the ropes of flying an Ikran ;)
In regards as to how the program in the RP started I'm on the process of writing a fic about it as well. :-)
1. No Godmodding

2. No Mary suing...

3. You cannot use someone else's character without permission nor kill someone else's character either.

4. This takes place in the present within the Stargate Universe with the addendum that Pandora and the Na'vi exist within it as well.

5. Because this takes place in present day Earth is by no means the hell hole depicted in the Vanilla Avatar universe.
Characterization: In-Progress Plot: Proficient Depth: In-Progress Style: Proficient Mechanics: Proficient Overall: Proficient
ViceVersus wrote:Writing up an introduction to any roleplay can be one of the trickiest things when it comes to GMing, especially if there's a lot of information that needs to be conveyed. One thing you need to keep in mind as a Game Master is that the shorter, the better. That's both a strength and a weakness of your introduction here. It briefly yet concisely conveys what information is relevant to the potential player, but at the same time my mind's eye is distracted by leaps in topic, odd sentence structure and this little grammar discrepancy I found -- "It is through this devices .. " which should be "THESE devices". In general, though, I liked the concept. But that's all it was to me, really. Just an interesting concept. I didn't get a feel of any specific plot direction, any conflict that might arise or a NEED for me to join the roleplay, really. That's why in depth and in plot, I gave this RP average marks. Moving on to character and the actual meet of the roleplay, you've got a small team of RPers here saying they'll be a part of your story. That's great. I actually prefer smaller teams of players. It allows for more collaboration between everyone for posting, and makes things seem a bit more coherent. As for the elements of the story itself, they sort of unfolded awkwardly. I followed along well enough and the devices were certainly there, but my glasses to this world (characters) were a bit hard to follow. This post in particular made me raise an eyebrow -- "Autumn was about to refuse and run, but then for whatever reason, she reconsidered. She shrunged and took his hand. If she was killed, it would save her the troube of doing it herself in a year or two. But something told her to trust this man" because it seemed so out-of-place. There was nothing about the character Autumn shown to me in dialogue or in prose thus far that would constitute an offhand remark about suicide. Suicide is a big, big thing that needs to be explained. I called shenanigans at having it mentioned at random. Even if you DID put hints in there here and there, everywhere to show that she had some sort of problem, it was character development that I completely missed. In conclusion, however, I think this roleplay is well on its way. You've got a GM who knows how to present a story, but now he needs to work on directing that story, and shaping the other two players into that inescapable vision we call a "roleplay".
Characterization: In-Progress Plot: In-Progress Depth: Proficient Style: Proficient Mechanics: Proficient Overall: Proficient
ChaoticMarin wrote:Characterization: The characters seem to be very, very vaguely described for the most part. This doesn't give roleplayers a lot to chew on. I would recommend decribing basic features such as body build, skin tone, hair color, hair style, eye color, and then a short description of their "typical" outfit or a range of "typical" outfits. In addition, they'd benefit from having a more objective description of their equipment. Plot: The plot doesn't really appear to have a direction. If you intended the RP to simply be social and have no real end goal, that's okay, but it's not usually preferential to RPers. Consider setting up a more structured plot. Depth: The story could benefit from some more objective story telling. What I mean by that, is that you could try to explain a bit to people who aren't as knowledgeable about Stargate or Avatar as you are. Doing this helps let other people who might otherwise feel put off to feel comfortable joining the roleplay. Style: Consider adding formatting like brackets around areas where you aren't directly telling the roleplayers what they need to know about your RP. This makes your style look more refined, and easier to read. For instance, if you put things like how you're making a fan fiction based on this concept in brackets, people will know it's a side note and it will look prettier to them. It's small, but it can help.
21 posts here • Page 1 of 1
21 posts here • Page 1 of 1
Arcs are bundles of posts that you can organize on your own. They're useful for telling a story that might span long periods of time or space.
There are no arcs in this roleplay.
There are no quests in this roleplay.
Welcome home, Promethean. Here, you can manage your universe.
Arcs are bundles of posts from any location, allowing you to easily capture sub-plots which might be spread out across multiple locations.
You can create Quests with various rewards, encouraging your players to engage with specific plot lines.
Settings are the backdrop for the characters in your universe, giving meaning and context to their existence. By creating a number of well-written locations, you can organize your universe into areas and regions.
Navigation
While not required, locations can be organized onto a map. More information soon!
There are no groups in this roleplay!
By creating Collectibles, you can reward your players with unique items that accentuate their character sheets.
You can schedule events for your players to create notifications and schedule times for everyone to plan around.
The Forge
Use your INK to craft new artifacts in The Conscience Exchange Program. Once created, Items cannot be changed, but they can be bought and sold in the marketplace.
Notable Items
No items have been created yet!
The Market
Buy, sell, and even craft your own items in this universe.
Market Data

Market conditions are unknown. Use caution when trading.

Quick Buy (Items Most Recently Listed for Sale)
Newest
Na'vi hunter and diplomat
SGC Scientist U.S & U.S Airforce Reserves captain.
The homeworld of the Tau'ri (Humans)
The Stargate device
Pandora the jungle moon with it's unique planet wide sentience.
The universe as a whole...
Our home Galaxy and that of the Na'vi and many other sentients as well...
Discussions
Topics

Replies
Views

Last post
Most recent OOC posts in The Conscience Exchange Program
Already have, sorry for taking so long, Life got on the way as usual.
*pokes arround* Anyone guna post?
This interests me, il see if i can think of a character....

not right now though, i feel kinda sick....