---
---
███████████████████████████████████████████████████████████████████████
---
---
t h e
x
a t h l e t e
---
---
███████████████████████████████████████████████████████████████████████
---
---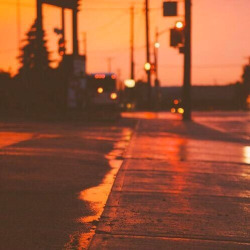 N A M E
Leonardo Emanuel Vega

N I C K N A M E (S)
Leo | Used by everyone | Preferred
Leon | Occasionally used | Liked

B I R T H D A Y
June 13th 1999 | Eighteen

S E X U A L I T Y
(Closeted) Homosexual

E T H N I C I T Y
75% Brazilian, 25% American

H E X


#6E0000
---
---
███████████████████████████████████████████████████████████████████████
---
---

S T Y L E
Leo really doesn't care all that much about what he wears. Unlike a lot of the 'popular' people he runs with, Leo doesn't spend hours thinking about his looks and working on his appearance. On an average day, Leo could be found wearing a variety of outfits from basketball shorts and a plain black t-shirt, to slim fit jeans and a casual shirt. If he sees something he likes Leo will buy it without much of a second thought, he doesn't care about what others think of his clothing. The only thing that Leo is concerned about is standing out too much, which is why he often wears dark colours in the hopes that it'll make him blend in with the rest of the jocks. While you'd never guess it, Leo is rather insecure in himself and therefore would rather be hidden in the background than front and centre.

H E I G H T & W E I G H T
6'1 // 191 lbs

A P P E A R A N C E
You'd have to be truly oblivious not to see how handsome Leo is, and even he knows that he's conventionally attractive to a certain extent. He has a lot to thank his Brazilian heritage for, including his perfectly tan skin and thick black hair. Leo, however, really doesn't care all that much about his face, preferring to work on his body as it is important to keep himself in peak physical condition if he wants to keep his position as captain of the basketball & swimming teams.
---
---
███████████████████████████████████████████████████████████████████████
---
---


L I K E S
Of course Leo's biggest love has always been sport, in particular swimming and basketball. Other than that, Leo enjoys spending time with his friends and just being around people in general, there's something about surrounding himself with loves ones that just makes Leo feel so much better than being alone. While Leo may not be comfortable with his own sexuality, he deeply admires confident people who are able to be themselves as well as accepting people who don't care about sexuality, race, gender, etc. Other likes of Leo's include the colour red, Chinese food, cats, Feijoada (Brazil's national dish) & parties.

D I S L I K E S
While he'd probably be considered one of them by a lot of his peers, Leo actually really hates meatheads, and hates that he's often portrayed as one himself. Arrogance and ignorance are two traits that seriously get to Leo, not that he'd ever confront anyone who was acting like that, for the fear of being shunned by his friends and potentially being outed. Leo tries so hard to blend in that he hates being the centre of attention or standing out, which is hard considering he's the school's star sportsman. Any form of discrimination truly upsets Leo and it's something he's very passionate about. Other dislikes of Leo's include needles, fast food, doing nothing, being inactive and drugs.

---
---
███████████████████████████████████████████████████████████████████████
---
---

P E R S O N A L I T Y
Loving | Insecure | Active | Submissive

(i)
If you ask anyone who knows Leo well, they'll tell you just how loving and warm he is. In all honesty, he has a genuinely good heart and would do anything for those that he cares for. He may have a hard time when it comes to being in romantic relationships and that side of 'loving', but there's definitely no lost love when it comes to Leo and his friends. Now, those who he considers closest aren't actually the jocks that he hangs out with daily, but rather those that actually care about getting to know him, not just talking about sports and hot girls. Family is very important to Leo and while he's pretty adverse to confrontation, anyone that hurts a member of his family is going to have to deal with him, and he will not be so kind to them.

(ii)
While you'd never expect someone like Leo - successful, attractive and wealthy - to be insecure, the fact of the matter is, the boy hides a lot of his true self from the public eye and instead, covers it up with a confident and somewhat cocky facade. He's not only insecure about his sexuality, unable to face the truth and accept himself let alone ask anyone else to accept him. Leo also struggles when it comes to athletics - he's always pushing himself past his natural limits to train and train until he's wrecked. Often unable to keep up with his own demands, Leo can be found slumped in his room, exhausted from a day of intense training, a lot of the time.

(iii)
As previously stated, Leo is an active guy. He stays fit not just because he enjoys being healthy, but because he has to. Sport is his life, it's what he's always done - since childhood. Always striving to do better, work harder, swim faster, Leo has found himself as the captain of many sporting teams, especially at St. Judes. His impressive physique is just a great side effect of him following his lifelong passion.

(iv)

---
---
███████████████████████████████████████████████████████████████████████
---
---