---
---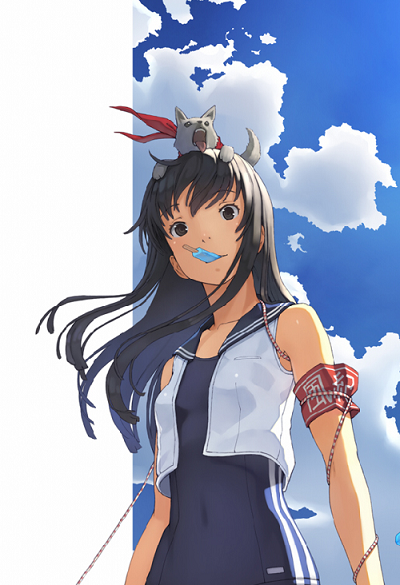 Name:
Bethany Lyon
Age:
19
Gender:
Female
Role:
Monarch
Appearance:
Bethany is a modestly tall (5'9"), slim and well rounded young woman, not quite the spitting image of pampered royalty one would tend to expect of her, but beautiful all the same. Contrary to her personality, her looks speak of a person willing to maintain the status quo, but not someone who was naturally born for the role, something which likely contributes to the ongoing animosity towards her (particularly amongst jealous peers).
Bethany was raised first and foremost as an empathetic ruler, and as such harbors a certain negligence in regards to appearance bordering on unfeminine. She flirts between expressions of lavish nobility and astounding simplicity, but primarily out of necessity. That said, she's not particularly fond of dresses and the type of wardrobe frequently forced upon her, much preferring function over form.
Her skin tone is persistently fair and unblemished; a rather convincing façade as long as one doesn't inspect her palms. Small calluses indicating a repeated activity of some sort present themselves on the four fingers of her hands, and to the observant, hint at her true nature. When allowed to, sheets of dark brown hair cascade well past the point of optimal performance, though more often than not are worn up in a bun to compensate. Overall she projects a strong image, if perhaps a bit eccentric for a ruler.
Personality/Abilities:
How to describe one so volatile and reckless? Ones whose life is constantly under the threat of assassination? Where to begin? Over the course of her rule Bethany has often been considered impulsive, reclusive, and even cruel to an extent. Such connotations would perhaps contribute to justifying the attempts on her life, but those aren't the whole truths.
Bethany has always viewed the position of Monarch as a seat of immense responsibility, as something to be equally feared and respected. It was power which could be abused selfishly, or selflessly. Though she rules with an iron fist, and is often times uncompromising and unreasonable with her demands, she levers this with sound judgment and compassion. This leads her to act cold and calculating at times, but not without reason. Will sacrificing a few save the majority? Rarely does she have the luxury of saving everyone. Perhaps the primary basis for her targeting is because of her willingness to break protocol as long as it benefits the people, even to the detriment of others or her own well being. Doing so tends to make enemies, intentional or not.
That said, Bethany's behavior is filled with inconsistencies and is considered erratic at best. She's informal to the point where her education has been questioned on more than one occasion and is infamous for her violent tendencies. In addition, for someone whose life is so regularly targeted, she treats such things with an almost casual normalcy. This may be due to her keen sense of knowing how to act when in danger. Being hard to offset is one of her strong points. On the other hand, she's terrible at relying on others and suffers from extreme claustrophobia.
Brimming with energy is one of her specialties however, and if nothing else she's highly motivated and driven. Bethany has dedicated her life to mending the affairs of her kingdom as has been taught to her by her uncle. She's not overtly athletic, but can surprise you with her willingness to thrust herself head first into danger. Preferring to rely on her impeccable wits is more her style, but she isn't shy to get her hands dirty basically. This is particularly reflected in her abilities to wield a tomahawk and knife simultaneously in combat.
---
History:
Raised in the luxurious household of Lyon alongside her younger brother, Simon, Bethany understood the discrepancies between average citizens and nobles from an early age, even without firsthand experience. She never really knew her parents personally, the both of them having died in an accident before she was barely able to mutter their names, but she did have a mentor and guardian in the form of Lord General Albert Dhelman, the man upon whom she'd inherit the majority of her principles. Dhelman was the harsh, yet caring father she never had, and deeply philosophical. Considered too young to be managing an empire, Dhelman had taken up the mantle of King in the aftermath, acting as Vallrien's ruler in her stead until she was deemed ready.
In those times the war still raged furiously, and caught in the peak of the turmoil, Dhelman raised her in the only way he knew how, as a soldier. Despite the risk and sudden adjustment of roles, Bethany showed a great deal of promise, progressing faster and better than the majority of her fellow cadets. Her development was almost frightening at times, as was her aptitude with a tomahawk and tactical acumen. She became a fast favorite of the General's, even earning a commendation for leading the final assault at the Blue Gate, but like so many of the good things in her life, the moment seemed doomed to end before maturity.
It was a momentous achievement, to have broken the six month deadlock which had consumed more manpower than she was even willing to imagine. They celebrated that night by feasting in the long halls they'd been previously fighting for, the unattainable interior that had so frustratingly remained out of their grasps for six grueling months. One stray drink was all that it took. Awfully cunning of the Arcadians to have poisoned their drinks and food supplies in one final act of vengeance.
Before they knew it, five officers were dead and Dhelman was bedridden. One sip was enough to send the man who'd basically been a father to her to the wastes. Nothing could be done, and in the last minutes before his death Dhelman summoned Bethany to his chambers where they'd been treating him and announced her official graduation. That night, Bethany felt as if something important had been ripped right out of her.
With the death of Dhelman, Bethany expected things to escalate quickly, but astonishingly a truce was called between the warring factions, all hostilities were to cease immediately. She'd finally graduated but the war was over. Returning to Vallrien, Bethany picked up directly from where Dhelman left off, her focus now firmly set on rehabilitation and repairing the war's damages. Many opposed her initially, unwilling to follow the leadership of a young upstart, but Dhelman's dying will was clear. For them, they would have to find other ways of usurping the throne.
If history is any indication, Bethany's abrupt rise to power promises to be short, the only question remaining is, will she survive it?