CASSIUS

PRAETORIUS
Ignis; Fortis, Animosus, Fidelis
BASICS
{Full Name}

Cassius Decimus Praetorius
{Nicknames}

Cas
{Age}
Earth 23||230 Aurum
{Sexuality and Romantic Interest}

Demisexual||Heteroromantic
{District}

Fire
{Location}
Rocky Mountains Somewhere North of Banff
ABILITIES
Given that their powers have weakened, give a brief description of your character's use of their abilities on Aurum vs. on Earth
Fire Projection:
Fire is an extension of his will and he can project it around himself. This can take several forms; he has been known to shape it into tools or weapons such as axes, swords or arrows or he can forego such finesse and just release gouts of flame to torch those nearby. That was at home, on earth he is limited to smaller acts such as imbuing fire onto tools or weapons such as coating the edge of an axe or arrow in flame, or lighting his campfire.
Jet Jump:
He can use an explosive blast of fire to hurl himself great distances through the air. While this is not true flight it does help him to be extremely mobile. On earth however it barely extends his range another metre.
Heart of the Flame
Since birth Cassius has been immune to any flame or heat, able to pick up burning sticks and walk over coals. While he cannot cloak himself in it the same way as others, it is his friend and will cause him no harm.
Metabolic Burn
Cassius can put his body into overdrive generating a massive amount of heat and increasing his physical capacity by huge amounts, however he can only do it for a short amount of time. He can do the opposite as well however and slow his metabolic rate and cool his body heat to the ambient temperature as well, putting him in a state of near hibernation.
APPEARANCE
Height:
6 feet 2 inches
Weight:
225 pounds
Hair Colour:
Light Brown
Eye Colour:
Blue
Fire district genetics have long favoured big strong body types that excel at combat and Cassius is no exception. His lumberjack physique is accentuated by a short scruffy beard he habitually wears. He has several tattoos: The symbol of the fire district on the inside of his left forearm and on his right shoulder the Praetorius motto: Ignis; Fortis, Animosus, Fidelis (Fire; Strong, Proud, Loyal). In addition to these markings of choice he has also accrued a wide variety of training scars most notably a long jagged line across his right shoulder-blade.
PERSONALITY
There is a stereotype that surrounds each district, but that doesn't mean your character has to fit into it. What are they like on a personal level? Likes, dislikes, habits, fears? Feel free to include as much as you want.
Most of the time it would be accurate to describe Cassius as your typical Fire district personality. Confident, intuitive, and a rash propensity to act and react quickly to evolving scenarios, sometimes without thinking are staples of his character. He is by turns jovially exuberant and intensely focused. Though these moods can change so dizzingly quickly as to almost seem like separate people they are earnest and genuinely felt.
The reason that Cassius seems to alternate between everyone's best friend, and unflinching violence is not immediately obvious, and all the more sinister for it. Those who get to know him well will experience the growing realization that Cassius has no real conscience. Trained from an early age to be the perfect soldier his unswerving loyalty has robbed him of morals of his own. He follows the orders of those he considers to be in charge, namely his superiors in the fire district and the royal family, with implacable determination.
There are only a few exceptions to this attitude; he has a huge soft spot for children and will always do what he can to help them, and he abhors bullies of all kinds. Outside of that nothing provokes note worthy reactions of any kind. He enjoys a drink as much as the next man and takes pride and derives enjoyment from his physical capabilities. He is at heart a simple man who feels he knows his role in the scheme of things and is happy to play his role.
HISTORY
It doesn't need to be super detailed, just an overview of what their life was like on Aurum. (What they did, where they worked, did they have family?) VS. what their life is like on Earth.
OOC INFO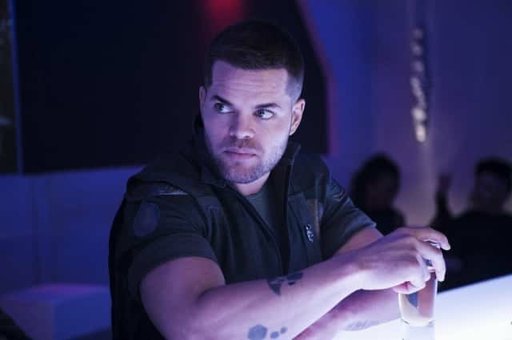 {Writer}
{Face Claim}
{Dialogue Color}