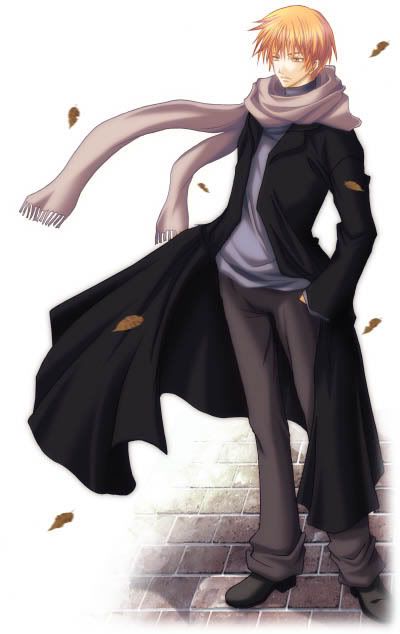 Name: Jason LeMat
Most popular title: "Paranormal Sherlock Holmes"
Age: 27
Gender: male
Height: 6'0"
Weight: 160lbs
Birthdate: November 5
Birth place: New York city
Race: Human (With paranormal abilities)
Scar(s): on his right arm from his right chest to the tip of his fingers there is almost no skin. Only little patches. The rest is exposed muscle, bone, and tendons. How ever he wears a black leather glove to hide his right hand and his coat conceals the rest of his arm.
Tattoo(s): A tattoo of the All Seeing Eye on the left side of his neck but his scarf hides it.
Current Alignment: Neutral
Current Occupation: Private Paranormal Investigator (self employed)