Name
Jaxon Williams
Title
"Jaxon the Bandit" or "Jaxon the Highwayman"
Gender
Male
Age
Early 40s, although could be mistake for early 20s.
---
Appearance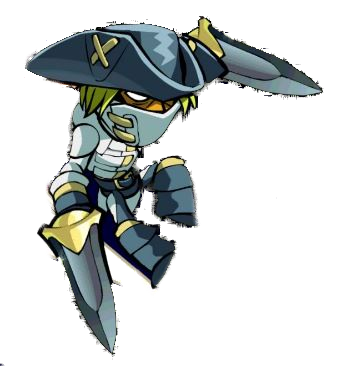 Nobody can quite tell what kind of face he hides underneath that hat. Golden hair billows out from underneath his marauder hat while his eyes are typically cast in the shadow of it. Preferring gray and white colors, he dresses in a leather outfit with a design almost like a nobleman. Combat boots and leather gloves complete his transformation,
Personality
Greed is everything about Jaxon. He lives for money, he fights for money, he needs more money. He doesn't do a lot of talking. When he does, it's always husky and grave, as if foreshadowing his opponent's demise. He is typically angry 24/7, unless he is around money. Ruthless and violent, he's done just about every crime imaginable. It's a safe bet to make that he has no morals. Did I mention he likes money?
---
Skills, Weapons, and Abilities
Supreme Skill: He is one of the quickest men around. With his blazing speed, he leaves typical opponents in the dust, allowing him to strike quickly and deadly.
Supreme Weakness: He is very weak. In a prolonged fight, he would not fare well as his punches wouldn't do him any good towards someone of any resistance.
Weapons: Assassin's Blades- A couple of knives crafted in French steel. Smooth and fluid, these knives were designed to cut and cut quick. The steel is hardened with a sharp tip and smooth edges for quick and uninterrupted slices though material, human flesh included.
Highwayman's Flintlocks- Dual-Wielded pistols with a modified fire rate. A relatively short range for a distance weapon with not a lot of dexterity in comparison with other guns, but it's the most powerful weapon Jaxon owns.