Age: Unkown (looks 21)
Height: 6'5"
Weight: 1 ton (Looks to be 250 lbs)
Hair Colour: Black with Silver streaks (Daily), Platinum (Sylvr), Jet Black (Seraphim), Jet Black (Lost Arch)
Eye Colour: Hazle, more to the green side.
On a Daily Basis, Kazuma wears a plain white T-shirt, with a leather jacket, unzipped open all the time, having spiked studs formed on the back of the jacket, in shape of an Inverted Cross. Wearing a Bullet Belt, across his waist along with a regular blood red studded belt. crossing each other with 2 chains on his left, and 1 chain on his right. Wearing black leather plants, shin high, belt strapped boots.
Daily---^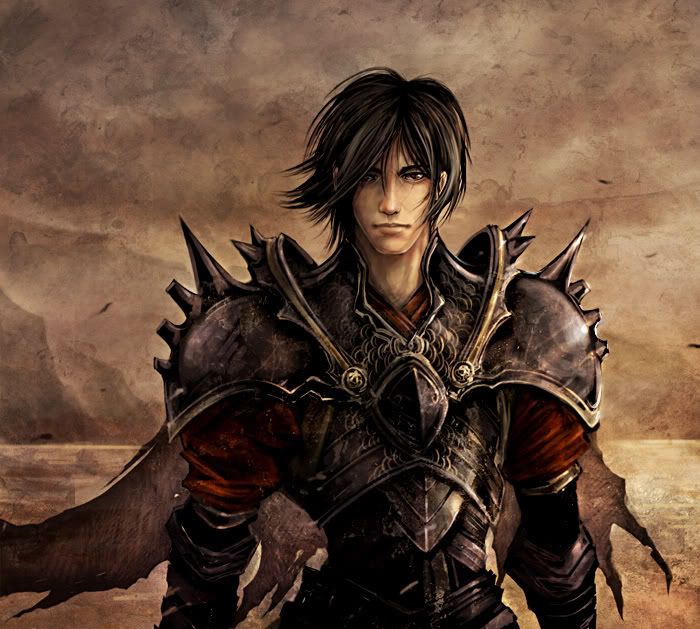 Lost Arch(Puppet Master)---^
Seraphim---^
Sylvr---^