Name:
Tyler Smith
Age:
149 Amarian years. (1,490 Earth years.)
Birthplace:
Shanghai-la, Amara.
Race:
Amarian
Species:
Ro'kash
Appearance: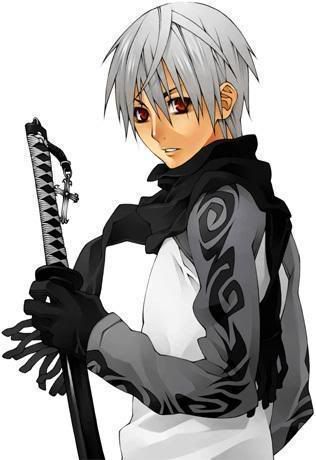 Height:
7'1" (without combat suit) 7'3 (with combat suit)
Weight:
200lbs(without suit) 280lbs (with suit)
Clothes:
T-shirt, jeans, and DC shoes.(Color Varies)
Combat Suit:
EXO-Custom Named Nightmare. Helmet has a crimson visor with a breathe-mask.(Color depends on the battlefield)
Occupation:
CODOS Commander
Personality
He is usually calm, collected, and focused with an emotionless air of about him. Although, he isn't quite so cold.
Equipment
Combat Suit:
Built-in combat knife in the right wrist, sonar and radar targeting system, reflex and speed enhancers, Shock absorbing gel for orbital landing, Built-in Thermal-Optic Camouflaging system for recon missions, Shield generator, and armor enhancements to prevent damage to internal organs and systems.
Primary Weapon:
Either, a energy auto rifle, or a burst fire plasma rifle.
Secondary:
Dual Ro'kashka. (Staff Swords, see
Amarian Republic
faction page for my info)
Sidearm:
K95 .50 caliber Energy Hand-cannon.
Primary Grenade:
Fragmentation Grenade with 10 meter blast radius.
Secondary Grenade:
Hyper Flash Grenade, Blinds and disorients targets for a minimum of 2 minutes, within a 10 meter radius.
Tyler is also a closet Psychic/Psionic, though he is unaware of this fact. He only has the ability to use his Psychic powers of prediction to see the movements of non-psychic beings and inanimate objects. For now... He explains this as his "Combat Training paying off".
History
Tyler was born in a small town by one of Amara's beautiful coastal areas, and raised in a Imperialistic home. At age 13 he joined an Imperial Extremist group, and even assisted in terrorist attacks against the Republic. At age 17 his group was finally captured by Republic soldiers, though he only survived because Darius Ko'vash, saw a potential in him to become something greater then he was, and thus sentenced him to service in the Amarian Military. By age 24 Tyler had built a name for himself in the Amarian Marine Corp, and rose through the ranks to Colonel, where he was recruited into CODOS. Tyler has spent the rest of his military career in CODOS, rising to the rank of Commander, which is the equivalent to a Lieutenant General. Although, buried deep in his mind are the ideals of the Imperial Extremist.