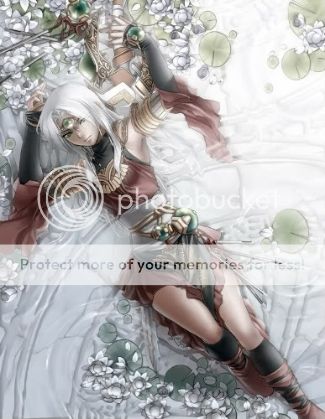 *This Artwork was not created by me. It belongs to shilin of Deviantart.
Name

: Whisper


Age

: Unknown


Species

: Human/Ethereal


Place of Birth:

Unknown


Current Residence:

Caprica City, Langara

Though easily and frequently mistaken for Jacquelyn, Whisper is a personality all of her own. She maintains no memories prior to her existence, and remains unaware of the personalities that hide behind her facade. She is an introverted and observant personality, frequently very detached from those around her. She serves as a front to unify the personalities towards a common goal.