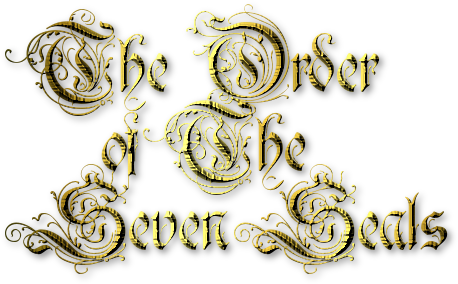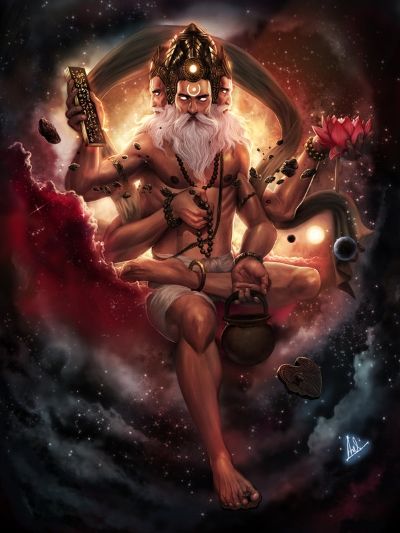 Long Ago............
In the beginning there was only darkness, and the universe was void and without life. Idros, the "God of Creation," created seven worlds, linked together through time and space by a powerful and unbreakable bond. When his work was complete, Idros abandoned his creation, leaving the Archites, a powerful group of arcane warriors, to guard the Spirit Barriers. It is foretold that the Spirit Barriers link the seven worlds together, allowing for the steady flow of mana and energy that sustain them. Without the Spirit Barriers, balance would be thrown into chaos and natural phenomena would wipe out life as we know it... or so the prophecy foretells. Prophecy also speaks that the one who claims the Spirit Barriers will gain untold power to rival even Idros, the "God of Creation," himself. But no one dared try... until Uldrik.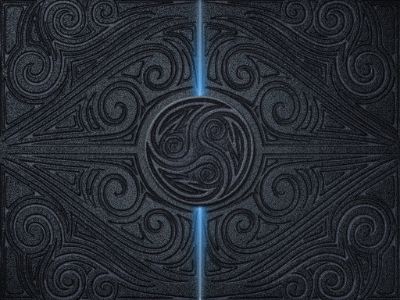 N

o one knows where Uldrik came from; only that he swept across the worlds like a thief in the night. A powerful and unmatched sorcerer, he and his three generals took the universe by storm, ushering in a new era of darkness. Attempting to claim the worlds and the Spirit Barriers by force, he saw himself as a God among mere mortals. But before he was to succeed, he was stopped by the Archites, who banded together to defeat him. The battle was great, said to have lasted more than a millennia; however, Uldrik proved too powerful for even the Archites. Unable to kill him, they sacrificed the last of their power and used a forbidden magic known as the Seven Seals to banish him to the Infinite Spectrum (a dimension torn between the flow of space and time). But just before Uldrik was imprisoned, he cast a curse, decreeing that the Archite's descendants would pay dearly, and in time would be left with no choice but to free him from the Infinite Spectrum. With Uldrik gone, his generals simply disappeared... and peace was restored across the seven worlds.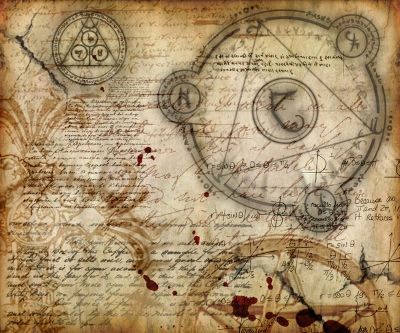 T

he Order, a group of powerful magi, was founded by the Archites early on to continue protecting the Spirit Barriers (and more importantly, the Seven Seals). And if Uldrik were to ever return, they were to find the next generation of Archites who would once again save the universe. In the "Hall of Silence," they had gathered young warriors together from all seven worlds and trained them in their ways, hoping the power of the Archites would yet again reveal itself. But their search has been in vain, and great evil stirs on the horizon. Do you have what it takes to be an Archite and prevent Uldrik from returning to unleash his wrath on the cosmos?
---
---
Creating a character for this RP will be different from ones you have created in the past. The application happens to be very precise and comes with a few restrictions. Such detail and restrictions help balance out the character and allow you to get to know your character.

In this RP, you will watch as your character grows. This means you will be adding and subtracting things to the skeleton as we progress. Your character will be starting from the bottom: no fancy equipment, no awesome powers, and no cool weapons. It's back to basics.

In this RP, your character has to earn unique equipment, he/she has to work to become an epic hero. Expect me to be strict when going over your character skeletons. But in return, we will be generous in rewarding your character for their feats. So don't be afraid to reach for the stars!

One other thing to keep in mind for this role-play also is that it will be almost solely character driven. Although character interaction is encouraged, you will find yourself secluded and having to rely on your own writing ability during a large portion of the story. This role-play is not for the faint of heart.

The worlds and roles you encounter will be quite versatile. We will be allowing you to create your own race, as well as the world in which you inhabit (as needed). You don't have to do it all at once. So, be prepared to have your creative juices tested.
---
---
Roles
[F] = Female [M] = Male
"A powerful and sinister sorcerer of unknown origin, his power surpasses any known magi to date. Immortal, not even the Archites were strong enough to kill him. His three generals are as ruthless as they are loyal, bringing war, pestilence, and death to the seven worlds. After Uldrik's defeat... the generals disappeared, hiding in the shadows of man... waiting."
Deus Orbis
Overlord Uldrik - TAKEN (Dashmiel)
[M] General - OPEN
[M] General - TAKEN (ZenMon)
[F] General - TAKEN (Lady Ethereal)
---
"A collected group of magi, they are the protectors of the Spirit Barrier, and guardians of the Seven Seals. Upholding order across the universe, their main objective is to find and train the next generation of Archites (one chosen from each of the seven worlds)."
The Order
**These characters are only controlled by the GMs, unless permission from the GMs is given beforehand. Yes, you can ask.
[M] Headmaster of the Order - High Elder Erobus - NPC
[M] Elder Nicolai the Wild - NPC
[M] Elder Arteimos the Wind Talker - NPC
[F] Elder Shialla the Majestic - NPC
---
"Descending from the original Archites who sealed away Uldrik, it is said that in times of need, the power of the Spirit Barrier will choose its heroes to protect it. There are only seven, each hailing from their own respected home world."
Archites
**For those roles missing information: That is because the race is up to you. Keep in mind the species should be the primary race inhabiting the planet. Otherwise, the rest is up to you. Be sure to create a small definition of the race that we can post in our terminology section for reference.
[F] Earth, the Land of Sapiens - OPEN
[M] Atrulyn, the Land of the Empyrean - TAKEN (Maestro)
[M] Niatollus, the Land of the Archonian - TAKEN (Winds of Fate)
[M] Vianthorus, the Land of the Wrenn - TAKEN (UnseenShadow2)
[F] Samallia, the Land of the Vnamen - TAKEN (Lloyd999)
[F] Uetryl, the Land of the Sanguel - TAKEN (Summer in the City)
[F] Terronia, the Land of the Mounirian - TAKEN (Alazuli)
---
---
**Feel free to add more categories or stylize your skeleton as you see fit. Impress us. (:
**Please be sure to read ALL information above & below the character skeleton before the creation process. There is important information found there pertaining to character development.
**Don't feel pressured into filling everything out. We expect you to be constantly editing this as we go along.
Code: Select all

[b]Name:[/b]
[b]Titles and/or Aliases:[/b] (Optional)
[b]Role:[/b]
[b]Age:[/b] (16-25)
[b]Gender:[/b] (Male or Female)
[b]Sexual Orientation:[/b] (Straight, gay, bi, etc.)
[b]Species:[/b] (Dependent on role)
[b]World:[/b] (Dependent on role)

[b]Height:[/b]
[b]Weight:[/b]
[b]Appearance:[/b] (anime pic, or description, or maybe even both)
[b]Armor/Clothing:[/b]

[b]Personality:[/b]
[b]Phobias/Fears:[/b]
[b]Goals/Desires:[/b]
[b]Skills:[/b]

[b]Power Tiers:[/b] (4 TIER 1 Powers/Abilities)
[b]Grimoire:[/b] (Be sure to read the terminology section located in the OOC for further clarification.)
[b]Weapon(s):[/b] (Aside from your grimoire)

[b]Brief History:[/b]
[b]Other:[/b]
(*Cough* Read the rules!)
---
---
Power Tiers
This section gives you an idea on how ability tiers work. As your abilities gains a tier, they basically become stronger and you are able to do more. If you have any questions, PM me.
Example 1
Telepathy:
The ability to hear thoughts.
Tier 1:

Read Thoughts, Communicate Mentally


Tier 2:

Project Thoughts, Memory Search


Tier 3:

Mind Trap, Project Illusions


Tier 4:

Mind Control, Dream Dive/Control/Create


Tier 5:

Improved Abilities-wider range-tap more minds at once, Add Mental Blocks
Example 2
Pyrokinesis/Flame Control:
The ability to create or to control fire with the mind.
Tier 1:

Fire Streams, Flame Projectiles, Flame Manipulation/Creation


Tier 2:

Producing flames from other areas, Increased precision and temperature, Area Techniques


Tier 3:

Power Increase, Channeling/Absorption, Flame Wall


Tier 4:

Control/Manipulation of other Branches of Fire: Steam, Spontaneous Combustion, Explosions, Heat


Tier 5:

Produce Secondary Element of Fire: Lightning, Grander Techniques: Ocean of Flames
---
---
Quick and Helpful Tips
Below are a few rules and guidelines you must follow when creating your character. If you have any questions, feel free to PM me or Maestro.


Your character can only start with basic equipment, items, skills, abilities, armor, etc.
Your character can only start with a maximum of four, tier 1 abilities.
No two characters should have the same abilities. That means if someone has already taken fire for example, pick something else!
Your character starts with one basic weapon. Other than that, your character must depend on their own abilities and physical prowess to survive. That is unless you have used your token to gain a weapon or you later gain one.
Before creating a character, we encourage you to utilize the GMs in order to make sure the power/abilities you give your character are acceptable.
Also included in the above is the race you may have designed. I'd prefer not to see something as cliche as say a vampire/lycan. Elves, fae, dwarves... just a few good ideas. Feel free to create something entirely original too. Just remember to run it by us FIRST.
20 posts here • Page 1 of 1