Persephone
"Suffering comes with Immortality."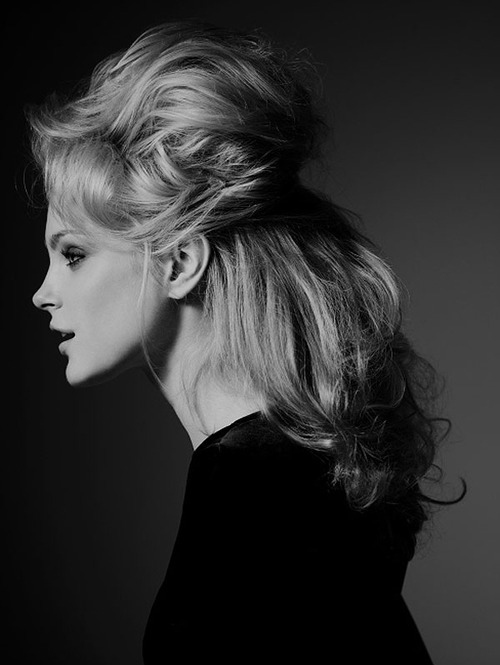 Role:

Persephone, Goddess of springtime.


God/Titan Symbol:

Pomegranate's, reeds, Spring and Summer, the narcissus, the poppy, and the white rose are all Persephone's symbols.


Appearance:

Persephone is a slender and regal beauty. At a height much taller than most women, Persephone towers many of her own gender at 5'9. Her body is quite slim and without any muscle which gives the woman an almost vulnerable look to her, though that is far from the truth. Her breasts are modest and her curves are minimal but the aura she projects is pure femininity. The luscious golden locks are either tightly braided or cascading down her sharp shoulders. Her skin throughout the ages has remained as pure and unblemished as freshly fallen snow. While Persephone is usually pale, her skin has been known to tan nicely while she spends the warm summer months along with her mother. It's quick to return to it's natural waxen appearance come the months she spends with her beloved in the Underworld.

Makeup is rarely seen on the young goddess's face. At times she may apply a thin layer of lip gloss or balm if it's a particularly chilly day, but blush and other cosmetics are really used. Her closet however is filled to the brim with the latest and most expensive fashions that Hades as purchased for his sprightly bride in order to keep her happy while in the Underworld. He certainly knows how to charm her, and after centuries of plain garments with simple designs Persephone has fallen in love with this decades fashion. Bold colors and daring contrasts are all things the maiden is fascinated with.


Persona:


Traits:


Creative : With an imagination as wild and great as a child, Persephone is full of creativity. While her artistic works are usually the elegant floral designs she creates in her flower shop. Roses, chrysanthemums, poppies galore are all the flowers you'll find in her creations should you ever wander inside her tiny hole in the wall.
Sensitive:She dislikes being mocked, taunted, and prodded by those closest to her even if it's meant as a jest. Persephone is a gentle flower and would likely wilt at even the slightest of remarks thrown at her. Her sensitivity adds to her purity, but it is also a terrible weakness of hers.
Sensible : A reasonable woman by all accounts, who enjoys solving problems of her own and those that trouble others. Her views on things are very realistic and she tries as best as she can to not let her heart rule her choices, but her mind. The only situations her heart wins over her head is problems with Hades.

Job:

Since leaving Olympus and joining the human world, Persephone has wandered from job to job. For a time she worked as a model for several magazines until she grew tired of the fast paced lifestyle that came with it. Currently she's set up a flower shop aptly called "Ambrosia" during spring and summer months for those who love the pleasant aroma's and beauty of flowers like herself . It's located rather closely to the La nourriture de la France ; the French restaurant Hades owns .


Powers:
Earth Manipulation: If it involves the ground, Persephone is an expert with manipulating it any way she likes. Whether it be helping flowers grow, creating a great hole in the ground, or even causing an earthquake she can do it all.
Perfume:A heavenly floral scent envelops the goddess wherever she may go. It entrances others and sends most humans flitting their way towards her like a bee to a nectar filled flower.



What do you hope to achieve by the end of this war?:

Persephone hopes for some sort of counsel among the Gods and Titans, but knows that's unlikely. Her naive nature wishes there would be peace but the sensible part of her knows it's just not going to happen.


Theme Song:

Almost Lover


Relations:


Hera:"Hera has interfered and stepped on many Gods and Goddess's toes during her life, but I cannot help but feel pity for the woman. All the suffering she's been put through with my father's constant womanizing, including my own conception. Frankly if Hades acted like half the lecher my father is, we wouldn't be on speaking terms or married!
Artemis:"The lovely maiden has found a special place in my heart through the years. I envy her freedom to run wherever she may please and do what she likes, without the consequences I would have to face if I did those things. I will always be incredibly fond of her."
Zeus:"As my father you will always be important to me, but your actions have proven that you are definitely not the sharpest tool in the shed."
Aphrodite:"Without you sweet Goddess I would have never met my beloved, and for that reason alone I am eternally grateful to both you and your gifts. You possess an ethereal beauty and pure heart and I will forever shower you with praises for it."
Hades:"My dark prince. Though our love story began so many years ago in a rather unconventional way, I have grown to love you more and more every passing moment. I have seen many sides to you, and while some still manage to chill me straight to the bone I have learned to accept every part of you. "
Athena: "Athena and I are neither friend nor foe. I admire her wisdom and beauty, but we have never shared much in common."
Ares:"You have sent many men and women to my beloveds kingdom during your useless wars . While this is in your nature as the God of War, I doubt this will bring us close as brother and sister.
Demeter:"I know you care deeply for me as I care for you, but you must let me make my own choices in life. Your constant griping of my relationship with Hades is tiring for all three of us."
Apollo:"I have always been closer with your twin than I have with you , but I praise your visions and archery skills as much as I praise your sisters gifts."


Anything Else?:

Since the current season is Spring, she's above ground working in her shop . With the Titans arrival and Hades being needed to fight in the war, she's able to spend time with him above ground for a change.The name on her fake I.D as well as birth certificate is Willow Winters.