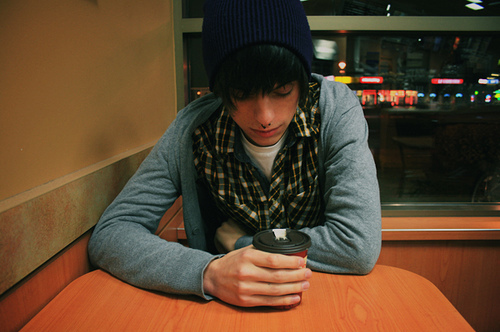 Name:
Eliot Conley
Nickname:
Eli
Age:
17
Gender:
Male
What are you ashamed of:
He can never really be the person he wants
Style:
Lot of tattoos, piercings, and loose, long sleeved clothing. Mainly hoodies and baggy jeans
Personality:
Eli is a pretty quiet kid when he doesn't know someone. He tends to not talk, keep his head down, and have his hood up. Most people mistake him for someone much younger than he is, due to his innocent personality, but in reality, he is anything but innocent. When someone gets to know him, Eli comes out of his shell a bit. He goes from a shy kid, to a sarcastic, conniving little horror. But in a good way of course!
Likes:
Being accepted for who he is
Pleasant thoughts
Rainbows and colors
Sarcasm
The sunlight
Boys
Friends
Animals
Babies
Hates:
His parents
Intolerance
Himself
"Bad people"
Sharp Objects
Bugs
Home
The Dark
Fears:
Being found out
Being trapped in this horrible place forever
Loneliness
The dark
Spiders
Dreams:
Having a family
Being an artist
Crush:
No one at the moment
Secret:
He was born in a girl's body, but he only began living as a boy recently
Theme Song:
Trapt-Headstrong
Ellie: