A mysterious virus swept the world, killing a large percentage of the world's population.
For reasons unknown, everyone under the age of 25 survived.
Unfortunately, this threw the world into disarray and chaos quickly erupted.
Finally, 6 of eldest survivors, now referred to as Elders, created a sort of order. Choosing two people, one male one female to lead the younger survivors on a better path. They were dubbed Pipers and their followers where called Tribes. Theses tribes lived in harmony, each having a specific skill that defined them and helped human survival.
This worked for Two peaceful years until one tribe rose up, during a meeting called the Piper's Song, where the Pipers of all the tribes met to discuss different matters. A Piper of a Military type tribe, slain all the 5 of the 6 elders.
Where the Sixth is remains a mystery.
Now Chaos again runs rampant and this is where our story begins.
This tribe was the ones that overthrew the Elders and let Chaos run supreme
Formally, The Military Faction of the 6 Tribes, they have one of the fiercest fighters.
Their mark, is the X
Malikai Chaos|Piper|18|FC:Thomas Dekker|
TAKEN
By MaliceInWonderland
He is the current Piper of PaC and has a lust for power and a penance for violence. He is also the Brother Inner City's (Munroe)
Payton Flaise|Co-Piper|17|FC:Taylor Momsen|
TAKEN
by xxtensionxx
She is the Co-Piper of PaC and she is hopelessly in love with Malikai though, he uses her. She will stop at nothing to keep her place at his side.
Name|Role|Age|FC:Olivia Holt|OPEN
(Her History is up to you)
Name|Role|Age|FC:Jay Park|OPEN
(His History is up to you)
Chaotic Troublemaker|Fighter|Age|FC:Cymphonique Miller|
TAKEN
by Miss_Dreamer
Though (Thomas) has (Taylor), He is attractive to (Cymphonique's) strength. She could honestly care less and just loves to fights and cause mayhem.
Name|Role|Age| FC:Cameron Boyce|OPEN
(His History is up to you).
Inner City
This tribe is a benevolent tribe that is high on mortally and justice. They had a long standing rivalry with PaC and that hasn't changed. They constantly fight with them as well for sovereignty over the city in which they share. They were formally 'Parent Like' tribe who taught the children respect and morals. They wear the mark of the hand print.
Name|Piper|Age|FC:Crystal Kay|Reserved for LittleFox
She is the current Piper of the Inner City Tribe. She used to be with (Thomas) but now can not stand the sight of him.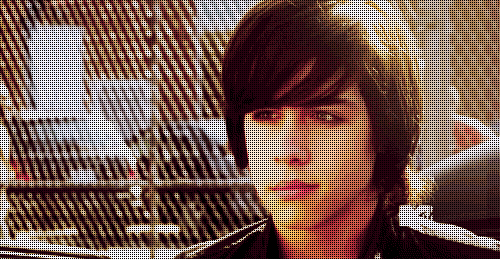 Name|Co-Piper|Age|FC: Munroe Chambers|OPEN
The Brother of (Thomas) and Co-Piper of the Inner City Tribe. He loves his brother but can not be apart of his tribe as he has morals.
Name|Role|Age|FC: Doc Shaw|OPEN
The brother of (Quvenzhane)
Name|Role|Age|FC: Quvenzhane Wallis|OPEN
baby sister of (Doc)
Name|Role|Age|FC:Ryan Newman|OPEN
(Her History is up to you)
---
The Mystics
This tribe was the scholars. They have managed to develop vaccines and other medicine to treat common illness. They are also very spiritual and believe deeply in the body and spirit. They have a rivalry with Echelon over religious views and have converted many Echelon's followers.
They were the mark of the crystal swirl. (as seen on BoA)
Name|Piper|Age|FC:BoA Kwon|Reserved for LittleFox
The current Piper of the Mystics. She is also referred to as High Priestess as she had discovered a nature flu vaccine.
Name|Co-Piper|Age|FC:Lupe Fiasco|OPEN
The current co-Piper and Keeper of Knowledge. He can always be found with a book in his hand.
Ichi The Keeper|Keeper of Medicine|Age|FC:Jung Jin Young|
TAKEN
by Rawkfist
The brother of (BoA) and Keeper of Medicine.
Name|Role|Age|FC:Amandla Stenberg|OPEN
High Priestess in Training and (BoA)'s apprentice.
Name|Role|Age|FC: Dakota Goyo|OPEN
(His History is up to you)
---
The Cybers
This tribe is responsible for all of the power and electricity begin turned back on. Without them, the tribes would be without power, electricity and running water. They wear the mark of the Power On Button.
Glitch|Piper|Age|FC:Japollania|
TAKEN
by MaliceInWonderland
The Current Piper of the Cybers and the sister of Artemis. She can be found with a mini laptop in her hand at all times. Much to her sister's dismay
Name|Co-Piper|Age|FC:David Henrie|OPEN
The current Co-Piper of the Cybers. He is currently trying to find a way to get internet and wifi up and running again.
Name|Role|Age|FC:Willow Smith|OPEN
(Her History is up to you)
Name|Role|Age|FC:Jake T Austin|OPEN
His History is up to you)
Name|Role|Age|FC: Hayley Kiyoko|OPEN
(Her History is up to you)
---
Echelon
This is the most religious of the tribes. They have a deep belief in God and believe that the virus was an act of God. They hate the Mystics for trying to wipe out the virus and believe that everything they stand for is completely blasphemous
|Name|Piper|Age|FC:Taylor Swift|reserved for Blondie104
The current Piper of Echelon. She thinks very highly of herself and her tribe. She claims to hate (BoA) but actually has strong feelings for her.
Adam the Follower |Co-Piper|Age|FC:Lucas Till|
TAKEN
by Miss_Dreamer
He is the co-Piper and is (Taylor S) yes man. He wants to take over the Echelon tribe and is willing to throw her under the bus -literally- to do so.
Name|Role|Age|FC:Ai Takahashi|OPEN
(Her History is Up to you)
Name|Role|Age|FC:Max Schineider |OPEN
(His History Is up to you)
---

Grave Diggers
They were formally the clean up crew of the Tribes. They would go out and discard the bodies of the fallen. The Garbageman as the PaC would mock them. They are nomadic now and given that they still go around and discard bodies but they do it now for the right price
They wear the mark of the skeleton angel and you can always hear them coming by the bikes they ride.
Nick Streep|Piper|Age|FC:Alexander Ludwig|
TAKEN
by xxtensionxx
He is the current Piper of the Grave Diggers. He is a wild one, quick to fight but also a thinker.
Do not mess with JinX, If you value your life.
JinX the Shooter|Co-Piper|FC:Cassie Ventura|
TAKEN
By MaliceInWonderland
She is the Co-Piper of the Grave Digger. She is the only person that can keep (Alexander) calm but she just as quick temper as he is. She's a dead eye and can shoot the feather off of an eagle.
Name|Role|Age|FC:Jaden Smith|OPEN
(His History is up to you)
Sly The Sneaky Vixen|Warrior|17|FC:Nina Dobrev|
TAKEN
by Blondie104
She is jealous of (Alexander) and (Cassie)'s relationship but she doesn't know which of the two she wants.
Name|Role|Age|FC:Kyle Gallner|OPEN
He loves dead things.
---
They are the hunters and gatherers. They live within the forests and hold sovereignty over the floral and fauna. They work with the Mystics often for medicines and they work closely with the Grave Diggers for clothes. They have a standing feud with the Cybers, believing it was technology that put the world in the predicament it's in.
Artemis, The Huntress|Piper|19|FC:Jhene Aiko|
TAKEN
by MaliceInWonderland
The Current Piper of the Dryads and the Twin Sister of (Japonalia). She is a skilled Huntress and is sometimes referred to as such.
Samuel 'Drake' Povizch |Co-Piper|Age|FC: Avan Jogia|
TAKEN
by Rawkfist
He is the co-Piper of the Dryads and is a skilled tracker. Nothing gets past him
War the Soldier|Warrior|18|FC:Bella Thorne|
TAKEN
by Miss_Dreamer
Name|Role|Age|FC:Adam Hicks|OPEN
(His History is up to you)
Name|Role|Age|FC:Fukda Kanon|OPEN
(Her History is up to you)
Code: Select all

[center]CHARACTER NAME HERE[/center]
[img]GIF or IMG[/img]
"Quote"
[b]Full Name[/b]
[b]Nickname/New Name[/b]
(Your Nickname/New Name will be what you'll be called)
[b]Age[/b]: (24 at the oldest, you die at 25 unless there a cure.)
[b]Male/Female:[/b]
[b]Ethnicity/Race[/b]:
[b]Orientation[/b]: (If I have to explain this then this is not the RP for you)
[hr][/hr]
[center]TRIBE NAME HERE[/center]
[left][img]Gif or Img[/img][/left]
"Quote"
[b]Role[/b] (Piper, Co-Piper, Warrior, Medic? Whatever)
[b]Tribal Mark Placement[/b] (Neck, Face, Wherever)
[b]Years With Tribe:[/b]
(Perhaps you changed your tribe? Or where always there. So Tell us)
[b]Rival Tribe:[/b]
[b]Allied Tribe:[/b]
[hr][/hr]
[center]NEW NAME HERE[/center]
[right][img]GIF or IMG[/img][/right]
"Quote"
[b]Personality[/b]
( I want an in depth description of you're characters personality. The Good, The Bad, The Horrific. I want to know it all. )
[b]Likes[/b] atleast 3
[b]Dislikes[/b] atleast 3
[b]Habits[/b]
(Do you bite your nails when your nervous? Do you shake your leg when you're upset? Tell us what you're habits are.)
[b]Skills[/b]
(Hunter-Gatherer? Marksmen? Hyper Aware? Tell me?)
[b]History:[/b]
(I'd like 2-3 paragraphs at the least. Discuss this with other players if your characters have interlaced histories)
[b]Theme Song[/b]: (Give me a Song the Describes You)
1.I'd really rather you didn't change the FC's, but I'm willing to compromise. Give me a good replacement and I'll see if they fit.
2. Reserve your character in the OOC Forum. Otherwise, I will reject your character. I'd rather not but I will.
3.This is my baby, So Please, Help me keep this alive by posting often.
4. Drama only in IC. Or you will be booted.
5. No One liners. I'd like at least 1-2 paragraphs at the least.
6. This is a mature RP. So Keep that in mind. If you can't handle it. This is not for you.
7. Typical RP rules applies.
8. Majority of the time, I'm on my DS with a ridiculously low character count. So For Reservations, Check the OOC."
9.Do not Join if you don't plan on sticking around. I'll give you a warning but other then that. Your character will be ghosted.
10. The Password is Youth of the Nation.
11. Be Willing to take more than one character. It's not really a rule, more of a plea?! *puppy dog eyes*
12. Have fun. This is all in good fun![/center]
3 posts here • Page 1 of 1
"Remain Calm! Remain in your homes! Evacuation measures will be taken shortly." called the emergency broadcasting systems.

Leilani and Liliana looked at one another as their parents placed them in the basement. "You'll be safe." Their father said. Lelani nodded, Liliana frowned. " Dad...The virus."
" You'll be safe." He assured her but they knew that. They were worried about them.

The doors of the basement shut and then the wait.

The seemingly endless waiting....
Artemis shot up from her hammock. Her brown skin glistened with sweat and she gulped in air.. That same damn dream. It was so long ago when the virus took them. All of the adults. Dead. Bodies everywhere. Children left wandering the barren land. She was only a child herself at the time. 14 years old.
She took another breath and noticed the sun creeping up from the east.
Morning. Glorious morning. It meant she didn't have to sleep though she hated it. All sleep brought was more dreams.
She looked around her tree house. She and the former Piper built in the Raging Forest before she succumbed to the virus. That was the thing about this virus.
You were immune into you reach 25.
That wasn't too long from now for her. She was 19.
It was too soon. Way too soon.
She rose from her hammock. She dressed in her
typical Dyrad clothing made only of natural material.
and completely barefoot, she walked around the large tree complex. Some nicknamed it 'The tree house' but it was much much more. It was a
vast complex built into the trees as that housed all of the Dryads.
There were hundreds of these 'Tree houses' built within the Raging Forest and more being built everyday. There and one for the infirmary, botany, weaponry training and water treatment.
Artemis made her way toward the training fields as the young Dryads were being trained. She watched them with a smile.
Way too soon.
---
Every time we lie awake
After every hit we take
Every feeling that I get
But I haven't missed you yet

Every roommate kept awake
By every sigh and scream we make
All the feelings that I get
But I still don't miss you yet

Only when I stop to think about it

I hate everything about you
Why do I love you?
I hate everything about you
Why do I love you?
Sly nearly collapsed when she was done with her laps. She had woken up at six this morning, irritated beyond belief and ready to punch someone. Literally. Yesterday, she had to deal with Nick and JinX giving each other looks and pretending as if neither did anything. But Sly saw it - she saw through them. And hated them both with a passion. And if it wasn't bad enough, they had to deal with burying a shit load of bodies the yesterday and the person that asked for it tried Sly's patience so hard. They had the audacity to try not to pay them the full amount. Sly had pretty much ignored Nick and had her blade at the bastard's throat before Nick could even threaten him. Sure, it might have been her overstepping her boundaries, but Sly had already been low on patience.
Naturally, Nick snapped at her for her carelessness and although Sly usually bat her lashes and flirted with him to get him off back, but it hadn't worked. He got up in her face and usually, Sly would be turned on by his powerful presence. But yesterday...she almost thought he'd hit her. JinX only gave her a look that ensured words later on and Sly was left feeling beyond pissed, irritated and ready to kill someone.
"Fuck," she growled under her breath, leaning down as she breathed heavily and rested her hands on her knees. After a few seconds, she rose up to stand straight and swiped the sweat from her forehead. "Might as well deal with it. Besides, I don't give a fuck about either of them." She ignored whatever part of her brain that disagreed with her statement and hurried to get back home.
It took Sly fifteen minutes to get herself together. She had to bathe and just sat there for a few minutes, using some of the strawberry-scented body lotion that she had left. She had two bottles and the one she was using was handled with the utmost care. There was no telling when or if they'd be making these types of lotion again. Finally, Sly got dressed in her
outfit
for the day. And yes, she did still wear heeled boots. She was a girl, damnit. She was allowed to be sexy and the heels didn't affect her abilities. In fact, they might have helped. Sly released her long, curly dark brown hair from its ponytail and it fell around her elegantly. With a wink at her reflection, she strutted out of her room with a flip of her hair, ready to start her day and find something to eat.
---
War

War had been awake for the past two and half hours. She couldn't stop thinking about her brother and what he has become. It was scaring her, but she had to deal with it. She hasn't seen him in a while and she hated it. No matter what she did she couldn't get her brother to love her or even acknowledge her presence. She punched the treehouse wall to let out her anger, but it didn't seem to be enough. War exhaled and inhaled. She felt better. People were starting to wake up and this was a good time to get exercise. She changed into her typical dryad outfit that allowed her to move freely and shoot arrows.

She grabbed her bow and arrow holder and strapped them to her back. She left the treehouse and walked out to the training area. There were a lot of people training and people waved at War. She politely waved back, but she wasn't in the mood to be with other people. She just wanted to shoot her arrows and release some steam.

Standing in front of her usual target,where many arrows lay in the center, she sets down her arrows and readies her bow. Just then Artemis walks by. Artemis is the leader of the Dryads. War loved her. Not in love because that would have been wrong, but she had strong feelings for Artemis. War was always afraid of that and she was the only reason that she was in the tribe was because of her. War wanted to be with her brother, but Artemis told her to follow who she really was. That is why Diana is now War. Before she shot the arrow she waved at Artemis. "Hey Artemis." The arrow left its holding in the bow and landed in the center of the target.
---
3 posts here • Page 1 of 1
Arcs are bundles of posts that you can organize on your own. They're useful for telling a story that might span long periods of time or space.
There are no arcs in this roleplay.
There are no quests in this roleplay.
Welcome home, Promethean. Here, you can manage your universe.
Arcs are bundles of posts from any location, allowing you to easily capture sub-plots which might be spread out across multiple locations.
You can create Quests with various rewards, encouraging your players to engage with specific plot lines.
Settings are the backdrop for the characters in your universe, giving meaning and context to their existence. By creating a number of well-written locations, you can organize your universe into areas and regions.
Navigation
While not required, locations can be organized onto a map. More information soon!
By creating Collectibles, you can reward your players with unique items that accentuate their character sheets.
You can schedule events for your players to create notifications and schedule times for everyone to plan around.
The Forge
Use your INK to craft new artifacts in The Tribe: Youth of the Nation. Once created, Items cannot be changed, but they can be bought and sold in the marketplace.
Notable Items
No items have been created yet!
The Market
Buy, sell, and even craft your own items in this universe.
Market Data

Market conditions are unknown. Use caution when trading.

Quick Buy (Items Most Recently Listed for Sale)
Newest
Trending
Most Followed
None
This forest was once a national park but with no one to hold it back. It slowly takes back the land.
This is where the Inner City Tribe lives. Formally a Boys and Girls Club
Discussions
Most recent OOC posts in The Tribe: Youth of the Nation