____________________
Kilian
____________________
Engineer
____________________
____________________
Personal Information
____________________




Full Name


Kilian Lutz


Description


Having been taught most everything there was to know about airships, he makes an excellent engineer. He is very pedantic when it comes to his duties, but he has no passion for the mechanical, as one would think any engineer does. He's just very good at understanding how they work, and he prefers dealing with them to dealing with people. The Wayfarer is a means to an end for him, a temporary stop on a journey with no destination.

Thanks to the sharp difference between his education and the life that followed, he possesses both book smarts and a physical build that would befit someone far more adventurously inclined. He is a little rusty on the terminology and pointless stuff like that, but he knows everything he should that actually matters: the what's, the how's, and the why's. He probably wouldn't be able to explain much of it, however.


Age:


28


Gender:


Male


Race/Main:


Human


Race/Sub:


Soleirian


Honorifics|Titles|Nicknames


None


Sexual Orientation:


Straight


Birthplace:


Soleire


Marking|Tattoos|Piercings:


A multitude of scars hidden beneath his clothes, none that he took on willingly


Height:


6 feet even


Weight


About 190 pounds


Physical Condition:


Peak. While not large by birth or particularly muscular, he is very toned - far more than one would expect of a technician


Former Residence


Soleire


Family/Relatives:


Parents, younger sister


Friends/Comrades:


The crew of the Wayfarer


Enemies


Soleirian Government, the police of several islands


Rivals


None


Organizations/Tribes/Clans:


None


Former Affiliations:


Lutz Logistics and Trade Co, Soleirian School of the Arcane


Disabilities:


None. But he gets heated easily when a subject he cares about is brought up


Personality:


Kilian generally acts aloof. He is quite sarcastic, to the point where he comes off as constantly being pissy about something. He is not much for socializing, partly because of his limited social skills and partly because any conversation makes him slightly anxious. He feels least tense with small groups, where the majority wouldn't be too overwhelming, but where he would be spared the undesired intimacy of a private conversation or anything of the sort. He often says that he prefers to spend time by himself, yet he is rarely ever completely alone, as if just looking for opportunities to make verbal jabs at people.

All of that becomes irrelevant the moment his work comes into question, though. He isn't the type to earn any "employee of the month" awards - even if one were to disregard his standoffish demeanor - but he prides himself on taking his responsibilities seriously and he'd be damned before he let anyone or anything get in the way of doing a damn good job.

The reason he thinks and acts the way he does isn't difficult to guess should one know of his past, which may or may not be why he is never willing to talk about it. It is a topic where he keeps even the captain on a "need to know" basis.


Likes:


Honesty, simplicity, magic, machines, cats and birds
The color orange, not that this achieves anything


Dislikes:


Lies, complicated matters, hypocrisy, most people, dogs


Psychological Condition:


He constantly has an irritated look on his face, and anger seems to be something of a problem for him.


Alignment:


Chaotic Neutral

____________________


Equipment


____________________
:Attire: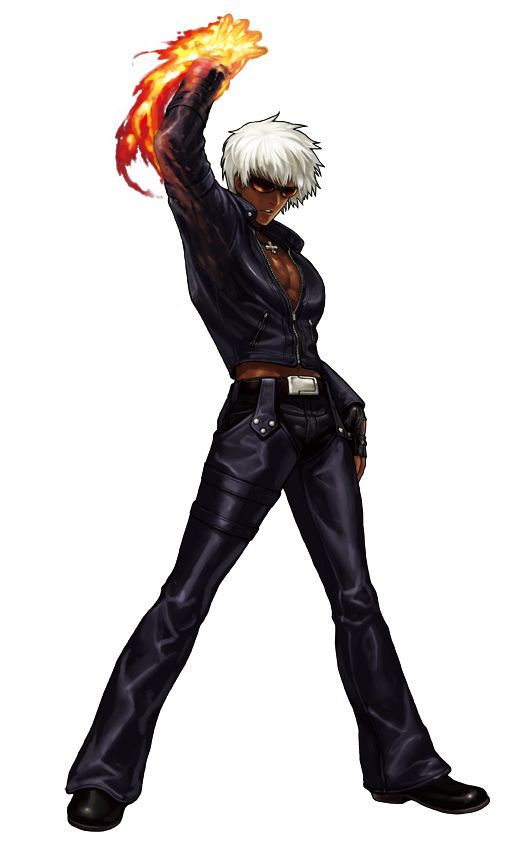 :Protection:
Nothing specific
:Weapon(s):
None, or anything that he can get his hands on
:Accessories/Misc:
The crest of the Lutz family, safely tucked away beneath his shirt
____________________
|Abilities|Traits|Racial|
____________________
Although he was being trained to take over a trade company and not become a technician, his father strongly believed that understanding the inner workings of everything his livelihood depended on was paramount to success. Kilian did quite well in his studies about the machines, fairly well when it came to economy and rather poorly in regards to people. He had earnestly done his best, so he knows airships better than most engineers out there.
He hadn't learned nearly enough magic in his one year at the arcane school to become even reminiscent of a proper magi or anything, but he is more than capable of creating flashing lights and simple illusions. That said, it is not a skill he uses often, as it brings back painful memories.
After leaving his old life behind, it was the law of the jungle for him. He was a nobody and had nothing. He had to procure everything for his survival through his own abilities, and forced to break the law on countless occasions - there was no way a vagabond would be able to find a job or a place to live. It was during those long years that he had picked up some useful though questionable skills, as well as learned to defend himself.
Staying in town wasn't always an option when he had law enforcement after him, so he naturally picked up some survival skills. He is no ranger with formal training, but he knows how to keep himself alive for a bit in the wilderness, as well as things one should and shouldn't eat out there. Some of those he learned the hard way.
____________________
Current History
____________________
Pending
____________________
Past History
____________________
Kilian was born in a family of merchants that specialized in trade between islands. Their home and headquarters were in Soleire, a group of smaller islands floating so close together that they became a single nation. His life was more or less decided for him before he was even born - as a heir to their sizeable business, he would learn everything there was to learn about airships and trade and eventually take over.
He was a smart kid, but his interests lay elsewhere: in the realm of magic. Although reluctant at first, his parents eventually decided to admit him to the local school for wizards and such. Unfortunately, he was also a rather awkward kid. Somehow or other he managed to offend the school's owner, who was also a very influential political figure. To protect his family from being targeted, he had to denounce them and escape his home island. He had lived as a thief at first, eventually growing to larger crimes, and having to jump between islands several times to avoid capture by the local law enforcement.
His recruitement to the Wayfarer was almost accidental. He had stowed away in the engine room, and was caught performing maintenance because he was worried about the ship actually making it to the next island. He could use a place to stay, the captain could use an engineer - it was an obvious solution to a mutual problem.
©2011 Wolven[OC] (BBC Coding/Design) - Roleplay Gateway. All Rights Reserved
Disclaimer: none of the artwork used belongs to me