---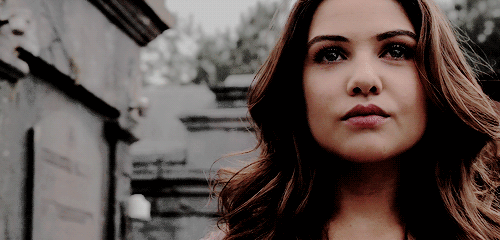 Thea Grimm | The Apprentice
---
Basic Details:
---
FACE CLAIM(S):
Danielle Campbell
CHARACTER BIRTH NAME:
Amalthea Everleigh Grimm
CHARACTER PREFERRED NAME:
Thea Grimm
ALIAS | NICKNAME(S):
Tea; Thea; Evie by Abigail only; Miss Sassy
AGE APPEARANCE | PHYSICAL AGE:
17 | 18
GENDER:
Female
SEXUAL ORIENTATION | PREFERENCES:
Bi-curious | Men
RELATIONSHIP STATUS | SIGNIFICANT OTHER:
Single | None
---
Magic Details:
---
SPECIES:
Pureblood Witch of the ancient Grimm line.
There are rumors circling that there is demonic or/and arcane witches in the ancient line of hers, but she doesn't know if it is even true.
POWERS & ABILITIES:
She is still learning a lot of those things, and they can often get out of hand.
o Ability to read ancient tongues, that are long lost, forgotten or 'destroyed'.
o Strong in wielding Earth elements, specially all kinds of flowers.
o Says that she can understand what flowers are speaking and telling.
o Also understands reptiles.
o Conjuration - The act of calling, commanding, or summoning an object, person, or spirit already in existence.
o Pain infliction to supernatural beings.
o Spell casting.
o Telekinesis.
o Persuasion.
o Strangely fast healing.
o Fire manipulation.
STRENGTHS | WEAKNESSES/LIMITATIONS:
x The longer she has to converse with flowers, the bigger her headache can get as it is still rather new skill and it seems to consume a lot of energy.
x The stronger the pain inflected to another supernatural being is, the more she starts to feel it as well.
x Telekinesis often gets out of hand, specially with bigger objects.
x Mortality.
x Complete darkness.
x Power sealing.
DETAILS ABOUT FAMILIAR (IF ANY):
Has a small, albino snake she calls Caddy.
---
PERSONALITY:
---
Blablalba
PERSONAL TALENTS | DREAMS:
PERSONAL SECRETS:
---
History:
---
HISTORY:
---
Other:
---