Requires Approval:
Yes
You can…
x
x
x
x
x
x
---
Souls are like flowers. They begin as seeds, small and hard, slowly opening up and blossoming in response to the world around them. They had the potential to grow large and beautiful with soft petals of gentle colors, or slowly wither with darkness, and wilt; eventually dying. The soul is similar to a flower, easily corrupted fragile, and largely determined by our ambitions. Each soul is given the gift to determine whether or not they will rise to meet the occasion, or fall short of expectations.
---
When the earth was new and the Gods were young, the heavenly beings resided in a romantic province known simply as, Heaven's Garden; a place on earth whose entryway was only revealed to those who had been chosen as worthy to occupy a seat next to the Gods. Tired of their boring little world, the Gods sought those who they could toy with and would not so easily break; and so, the yokai were born. Although not as powerful as the Gods, they were a force to be reckoned with. Despite their humble beginnings, many yokai quickly became rotten. Their souls were corrupted by darkness and greed, they sought a higher purpose than serving the Gods and began to plot the revolution of Heaven's Garden.
Before their plans would ever come to fruition, the Gods threw the yokai a wildcard. Created from seedlings, they were precious creatures that the Gods looked after and tended to with care. The yokai became sick with jealousy and rage. Even the Gods' most trusted yokai turned on them and tore into the garden of humans, causing carnage and loss. Instantly the yokai were expelled from the Garden and dragged the rest of the human saplings with them to earth, spreading the seeds throughout the world and unconsciously populating the planet.
As time went on and the world developed, yokai evolved as well. They created glamours in order to seamlessly blend into the human populace, deceiving many into believing that they were of the same species. The yokai created conglomerates and kingdoms, pulling the strings through veils and inside the safety of their own homes. They couldn't allow their glamours to be seen through, not if they wanted their aliases to remain safe.
Their methods, while proven to be effective, were... Unconventional to say the least. The Yokai worked for their own personal gain, tempting humans and whispering sweet nothings in their ear in order to steal their most precious belonging; their souls.
---
---
The first rules were discovered when they were broken, but even thieves have a code of honor. Humans have always been weak, narrow minded creatures who obsess over one thing and allow it to destroy them. The Yokai, they could see into your heart, grant your desires, toy with your emotions. They whisper temptations in human ears, stealing souls, making contracts that would forever bind any mortal to their service.
A dangerous dance with the balance of two worlds treading on thin ice, it begins with a wish. Of course, no such thing would come without strings. Should you choose to use the service's of the yokai, your soul will be bound to their service. A wish for a favor. After this, the entirety of your existence will be meaningless. In the end you are nothing more than a meal for a boss who can decide whether or not to feast on you based on if you are still useful.
Even among the lowest of mortals there is an ethical code. Once a soul has left the body, it cannot be brought back. No dead can return, no lives can be taken by the hands of a yokai. There are loopholes of course, such as a yokai can lend its power so that a human can take another life. It works as a contract, before the wish is seen through, the terms must be met and signed by both parties. After the human's wish has been granted, they are forever indebted to the yokai and must carry out their will like the yokai once did for the Gods.
---
In a future of made of gleaming metal and glass, two rival yokai bosses have rose to power in the beautiful city of Tokyo. They live to steal souls, to gain clients, to make their companies grow. On the surface they appear to be normal conglomerates but on the inside, something very different is going on. The yokai employee humans who are under contract, but these humans, they've been cheated. Their wishes have been fulfilled but under yokai terms. The humans are not happy and have come to the decision that they will not be held liable, they will fight back before their souls are consumed and lost forever.
---
---
Name || Age || Species || Wish || Gender || Role FC || Played by
William Price || He's Lost Count || Yokai || He grants the wishes || Yokai Boss || Sebastian Michaels || NPC
Emi || 15 or 16, she isn't sure || Seemingly Human || Her parents wished for happiness || Female || Can't exist in human world || Rachel Gardner || The_Queen
Xayah || ?? || Human || To be Free || Female || Violet Evergarden || Spidermoon
Rakan || Ageless || Demon || Grants Wishes || Male || Uta || VisualPenetration
Mirai Ford || Ageless || Demon || Wish || Rival Wish Granter || Albedo || NPC
☞ All of the content in this RP is original, from layout to bio sheet. Star Child and I made everything from scratch. If it resembles any of your work I sincerely apologize but Star and I can attest to the fact that everything here came from our hearts. ☜

☞ If you're thinking of joining purely to alleviate temporary boredom and have no plans to finish your character or ever reply DO NOT JOIN. If I know you to be one of those people I will reject your reservation through PM. ☜

☞ Congratulations on making it to the first password! Please reserve your character with their face claim and wish. ☜

☞ Proper grammar, spelling, and proofreading is required at all times. If English is not your first language that's fine, simply do your best and don't forget to proofread. ☜

☞ Anime face claims only and only 2D animation please, I apologize to those who don't watch anime or are simply pissed off by the fact that I don't like real face claims. If you need help finding one I suggest Tumblr, animecharacterdatabase, or you can PM me or Star and we will be happy to assist you. ☜

☞ Your species should be human unless you have PM'd me or Star Child and have gotten permission to be something else. ☜

☞ Again if you have no intention of ever replying, DO NOT JOIN. There is a minimum of two replies per week. If you can't do it, please PM me as to why. If you can or if you'd like to reply more frequently, that's great! ☜

☞ Let's keep gore to a minimum guys. Keep it PG-13! ☜

☞ No Mary Sues, Gary Stues, over powering characters, perfect persons, or God Modding. ☜

☞ You must submit your WIP within 48 hours, if you are a no show after that I will give away your spot. Once your WIP is submitted you have five days to finish. ☜

☞ You will receive three warnings if you do anything to upset the balance. Once you strike three you're out and your character will be eaten as the yokai's next feast. Thank you for your sacrifice. ☜

☞ If you simply disappear without warning and find that we've killed off your character, please PM us as to why you were gone. If you have a good enough reason then we can discuss something. If you reply with, "I didn't feel like replying for a whole two weeks." I won't bother responding to your PM. ☜

☞ Plot will be discussed in the OOC. There are a few main points we will outline. Most of the characters will already know each other, but you won't be required to fill out a Character Relationship sheet. It is optional although highly recommended. ☜

☞ That's it! For the final password highlight the text below. ☜


Make sure you have your FC, your wish, and tell us your favorite book.
These characters are currently marked as available. Why don't you consider viewing their profiles and making a decision on whether or not you can roleplay them accurately?
There haven't been any official reviews of this roleplay yet!
---
These poor, unfortunate souls were once a part of this great world, but have been abandoned. Why don't you consider viewing their profiles and making a decision on whether or not you can roleplay them accurately?
---
There are no groups in this roleplay!
Arcs are bundles of posts that you can organize on your own. They're useful for telling a story that might span long periods of time or space.
There are no arcs in this roleplay.
There are no quests in this roleplay.
---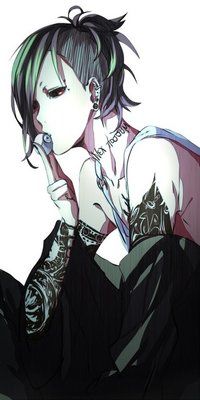 Dialogue

#16A0FF


Thought

#720CE8
As Rakan mixed together the potions he thought about his life up to this point, he wondered if his life was worth running for ever or if he should just turn himself in without a fight. He wondered if William and Jennora would even try to help him, however Jennora was technically wanted by the court marshal's too, so if he left William's office then Jennora could possibly be safe from the court marshals. He had no doubt that William would help her as well, she was a great asset to have. His chest hurt as he continued to mix the ingredients into a large bowl, and adding in the liquid potions when the dry mix was complete.

He heard his name, faintly, that's when Mei left his head.

"Mei! Hurry back, we have to be quick!"

He told her in a hushed whisper, almost sounding scared.

His hands started to shake as he grabbed a piece of white chalk, and drew a circle on the ground floor. He placed Jennora into the circle and motioned for Mei to join her.

"Mei join her, we don't have much time to do this."

Rakan spoke to Mei as she came back into the room. Rakan sighed as his eyes fell on Emi, who Mei was guiding into the room. He didn't want to explain what was about to happen or that she would never see him again. Rakan sighed as he looked over at Emi, meeting her eyes.

"Emi, I need you to stay by the wall. I have to change Mei and Jennora back."

He stated to the small child, holding a hand out in front of her incase she was going to lung forwards in any direction.

He reached for the bowl, dumping it over Jennora and Mei as he spoke in a foreign language. The room started to shake, as it did Rakan took a step back, trying to block Emi from getting any objects thrown at her, he honestly didn't know if he did a good job at protecting her or not. Wind of vast miles came from the circle around the two creatures, their appearances non-visible to Rakan. His face hurt during the whole process and he tried desperately not to crush Emi or fall over.

Suddenly it all stopped, the room was filled with dust, debris and wall pieces from around the room. In the middle of the circle, it was almost untouched, even the ceiling was still in one piece. Rakan slowly dusted himself off and blinked trying to see into the middle of the room where the spell had worked successfully. Rakan smiled as he approached the two girls slowly, reaching an arm out to the both of them.
---
---
Dialogue Color:

#C228A1

Thought Color:

#E87B6F
♦
♦
♦
♦
♦
♦
♦
♦
♦
♦
♦
♦
---
Jennora breathed in, eyes blinking as she tried to adjust to the room around her. She was dressed in a short black silk dress, it hugged around her waist and thighs, giving more of an professional look. She coughed, gasping for air but only getting the debris around the air. Her teal pigtails flowed down to the ground, and her pink aura glow arriving around her skin. She blinked and rubbed her eyes as she could sense Rakan getting closer, she saw his finger tips suddenly. As Jennora reached for Rakan's hand she tried to stand, her legs were wobbly and she fell into Rakan a few times.

When she finally gained her balance she realized an alarm was going off in the building above them followed by absurd panic. She stepped outside of the circle and it was like the whole room was clear again, all particles falling from within the air. She turned around looking at everyone in the room, Mei and Emi included. There were a couple people that had entered the room because of hearing the nearby occurrence, however Jennora didn't recognize them at all.

She rubbed her forehead as she took a step back.

"Are we supposed to feel sick?"

Jennora asked, her voice was light. She gasped, surprised by her own voice. She looked over by the wall where a cute little human stood, she had long pink hair and bright pink eyes. Jennora's heart ached as she studied the human further, recalling a converstation from a couple weeks ago when William had told Rakan the truth about Emi. Knowing that Jennora smiled through tears that she had wanted to release before now, after blinking a few times she rubbed her eyes not wanting Emi to check her staring.
---
---
---
╎
♖
♖
♖
♖
♖
♖
♖
♖
♖
♖

---
---
In a strange flash of light after the liquid was poured onto the butterfly and the snake Mei felt it, something strange was happening. She had a feeling she knew what was supposed to be happening. Her body was growing, maybe not her original form but some approximation of it was definitely coming true. The snake had morphed into something different and so had she, they were both humanoid now, they were both no longer trapped in their forms. But standing on two legs felt very... off balancing for the butterfly even as the world spun and the dizziness overflowed through her. She tried to change back, purely to see if it was possible. A year as a butterfly, she was more used to that, but she was glad that at last Xayah's wish had come true.

Jennora seemed to be falling into Rakan a few times, but Mei simply stayed seated, her silky butterfly wings never leaving her.

"Um.... h-hello."

Her long pink hair brushed against the small of her back as her wings fluttered, proportional and large and hopefully would be able to do something more than just existing, hopefully they would support flight.

"I'm Mei!"

To celebrate their freedoms from their respective forms, Mei took a nervous step forward, dressed in her old white ragged long shirt, the only thing she and Xayah had been allowed to wear back when they were experiments.

"Sh-should we be friends?"

Sure, snakes ate butterflies but now both were yokai too.

A small gentle smile rose on her face. She extended a hand for Rakan, having noticed how jittery and strange he was being.

"Th-thank you, Rakan. Um, please let me pay you back somehow."

She was able to speak! The butterfly wanted to jump for joy, she never thought she'd have been able to do something like this ever again! It was a miracle come true, all thanks to Rakan and Emi, the one who made the potion and the one who took the research notes from Mirai in the first place. Could she still become the knife? The pinkette closed her eyes, recalling the feeling of power. Then she did - or at least her arm became the pink blade's edge. Strange. Maybe she could fully transform into the knife in butterfly form then?

"And thank you, Emi."

She gave the child an appreciative stare. Sure, Mei was very short, but somehow Emi was smaller still.



"Um... I'm going to go let Xayah know."

Would it make her friend happy? Would it bring a smile to her face? Hopefully, hopefully her being normal again would help her friend let go of the past and accept that it's okay to live in this world, that they had a place here. She transformed, becoming tiny again, a mere butterfly-type creature, giving one last flutter to Rakan before making her way back up to the medical wing where the paraplegic Xayah laid, awake as she read a book. "Oh, hello again Mei." Xayah said with a twisted sort of pained smile she always did when seeing Mei like this. "You probably hung out with the others, didn't you? I don't know what you see in them, they would never help us." Agony was etched into her eyes, agony at having to live.

Mei wanted to change that pain into happiness.

So she transformed right before Xayah's eyes. At first the blonde was alarmed, wanting to cry out for help as the butterfly did something strange, became immersed in a flash of light. Once the light faded away here she was, looking almost like her old self, just aged up by a year and with butterfly wing appendages attached to her back. "Mei?" Xayah asked in something between awe and disbelief. Mei smiled at her, going in for the desperate hug. And then she smacked her in the head.

"Yes, it's me. Please stop wanting to die now, I'm back. I'm happy. Let's just be happy, okay?"

Xayah returned the hug, tight and intimate in a way only two soulforged beings could be. "But now you're one of them, aren't you? You have that stink all yokai have." Xayah wrinkled her nose in new pain. "They turned you, didn't they?" Mei shook her head, she didn't know what she was.

"But I can talk to you again. I'm not stuck as a butterfly anymore. Isn't that enough, at least for now?"
---
---
---
╎
❦
❦
❦
❦
❦
❦
❦
❦
❦
❦

---
---
Emi wasn't scared, when she entered the lab, she had a feeling she was in for a treat the way Rakan was mixing and pouring colorful brews into one another, a puff of what appeared to be smoke coming out of the phial containing the brew he had so carefully prepared.

"What is that?"

Emi's eyes widened, he told her to stand back and so Emi listened, standing beside the wall. Her eyes continued to grow wider as Rakan proceeded to coax the snake into taking some. Before her very eyes, a miracle seemed to happen, the likes of which Emi had never seen before. She stayed frightfully still, watching with bated breath as the long snake began to transform and mold into a humanoid shape. When the lights stopped and the smoke cleared, there was a girl with long blue hair and an elegant figure standing where the snake had once been. Predictably, Emi had no idea how to react to this new person.



"H-hello,"

Emi gave a shy wave while Rakan confidently strode towards the little butterfly called Mei. With a few drops of the same multicolored brew, there was a burst of light and a mist surrounding the character. Mei emerged, looking rather human, sitting on the floor. If Emi's eyes widened any further, no doubt they would pop right out of her skull. She had never seen anything like this! In all of her days around the yokai, Emi had never seen an animal change into one.

"I-I,"

she was speechless, not afraid per say, but-okay, that was a lie. If Rakan could do this, what were the chances that he could turn Emi into a snake? Or worse? A mouse? No doubt William wouldn't hesitate to consume her soul if she outlived her usefulness.

"P-please don't turn me into a mouse or a rat."



Emi turned tail, quickly running out before Rakan could change his mind. She was intercepted by another yokai in the hallway, one of the lower level trainees. "Whoa there, what's got you all shaken up?" Emi looked up at the newbie, who clearly had no idea of chaotic proceedings she was in for. "Oh, a human, what are you doing in here?" She asked, kneeling down to Emi's short stature.

"I-I belong to William,"

Emi swallowed hard. She shook her head, she couldn't let something so simple frighten her, but perhaps being kidnapped by Mirai had effected her a bit more deeply than they had realized.
---
Most recent OOC posts in Threads of Salvation
---
---
---
---
---
---
---
---
---
---
---
---
---
---
---
---
---
---
---
---