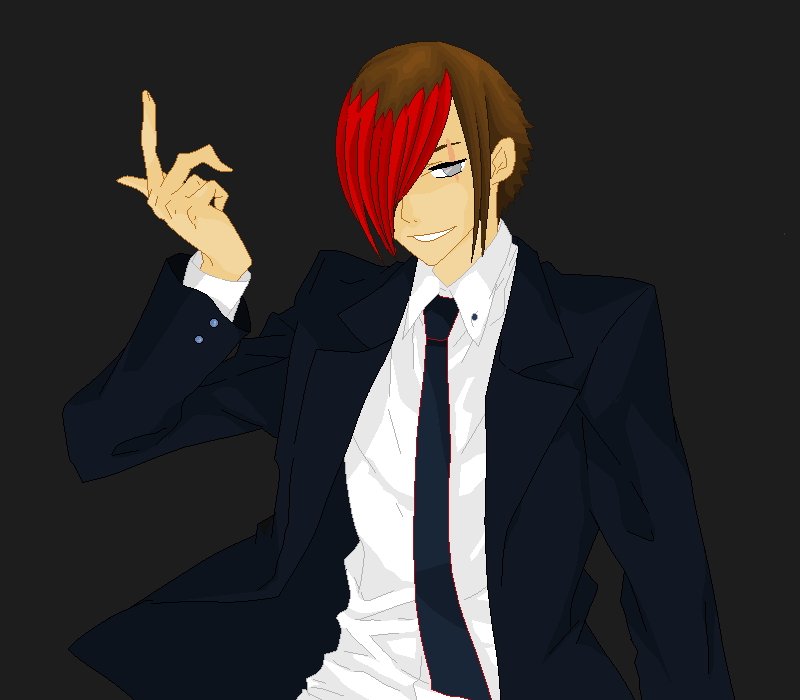 Name: Lucas "Soki" O'Connell
Age:27
nationality:American (Mother a Japanese woman and Father an Irish man)
occupation: PSCTF Officer
Equipment:Much to the way he was taught by his late uncle He carries both his main weapon in a well presented Guitar case, which coincidentally also does carry a guitar. His main weapon being a Titanium blade nodachi with an ivory hilt, and carbon steel square guard, His secondary carried in a large brief case; an L96A1 rifle, as well as his Cybernetic Exoskeleton, itself made out of several classified alloys and is damn near completely bullet proof except for where the alloys are thinner for mobility. His Third and final weapon itself is part of his Exosuit the
Right handed gauntlet
holds a small amount of combustible fluid in the knuckles when clenched into a fist and met by a hard surface (an enemy, a wall) Causes a "controlled" burst of flame that incinerates it's target.
Personality: Quiet, perceptive, and tactical. Though deep down he has quite a caring personality, he just tends to keep it quite under wraps staying professional and level-headed, Through tough situations some sacrifices must be made; him joining the military showed him that. His natural desire to protect the weak, grew into more well rounded desire to serve and protect even those who thought themselves above protection. Though don't let that fool you, he can get angry, and when he does due to his forgiving nature he tends to let things go quite easily, but he doesn't stop watching the person who screwed him, making sure they won't do it again.
History:He was raised in a home with three other siblings one just a year younger then he, the rest toddlers, being the eldest meant he had a lot of responsibility which in retrospect ment he was quite well balanced in a good-natured way, and in a stern trying to teach his siblings right form wrong way. Over the years as he grew older his natural instinct of helping his family grew wider, to wanting to protect others as well, naturally he joined the military. Through years of Dedicated service, and outstanding accomplishments on the battlefield he joined the Green Barrets, He was in perfect form, and was valued highly amongst his unit, and amongst his CO's. Thus came the offer to join the PSCTF. He initially turned it down, but with encouragement from his family, and his CO's he took the offer.
Two years of service to the President personally, and he and a few others were assign to a mission that he felt was, well below the needs of them. They were sent to Tranquility; a once government financed now headed by Indigo Foundation; he felt something was fishy about it, but not enough to send them there, but he wasn't there to argue; as a good solider he just nodded his head and took the order as they were assigned; how much he would regret this decision...