Rouge Lockwood has always known her destiny. After graduating from Arvada School, she'll
be the mate of the young male alpha wolf the Macrow pack and fight with him, side by side, ruling their pack and guarding sacred sites for the Keepers. But not everything goes according to plan.
In the mountains of Colorodo there is a small town called Arvada. It is not a very known town but that is because the Keepers made it that way. What are the Keepers you ask? Well that will be adressed later on. In this town there are the guardians, they are the sacred warriors of the Keepers. Born with the ability to shift from human to animal, the animal they can shift into depends on the area they live. They were born to protect the Keepers and their sacred sites. In Arvada is the wolves, there are two packs right now, the Delahallow Pack and the Macrow Pack. Ech pack has a Master/Mistress Keeper that makes sure the guardians stay in line.
The two packs have always been against each other, the two male alphas have always been fighting against each other for dominance over the town. Seventeen years ago the Keepers decided that they would form a third pack, they gave permission to the alphas to breed. The Delahallow pack alphas bore a daughter and the Macrows bore a son, they were named the Alphas of the new pack but would have to wait till halloween on their seventeenth year.
Now that they are seventeen they union was coming up, both young alphas each have a small pack of their own but once the union happen the two packs will be formed together and be known as the Aramvada Pack. That was what is planned but everything changes one day when the young alpha female and her beta was out on patrol. A human girl was being attacked by a cougar, the female alpha couldnt just let the human die so she fought the cougar down . She shifted in front of the human girl and made the human drink her blood so she would heal. She fept something weird about the human but she didn't stay long enough to find out what it was, she ran thinking she never see the human again.
Though the next day the human girl shows up at Arvada school, and little did they know the human girl had a big part in their lives. She was the Scion, who the Searchers are after. The searchers want to take down the Keepers. The Guardians soon find out that their lives are about to change.
Keepers are one of the two types of beings originating from the Old Ones. They are not human, rather a Keeper is a Witch who manipulates dark magic under the rule of a Nether Demon (Bosque Mar). According to Guardian lore, Keepers are older than humanity itself. In the beginning, there were the Old Ones (all were Keepers) but once god created humans the Keepers split into two distinct groups. Keepers remained Keepers, as they believed it was their duty to protect humans. And Searchers, who believed they should not have to do anything for the humans, and want to conquer humankind and make humans their slaves.The Keepers effectively rule over the Guardians. Each pack (of Guardians) has a Keeper - who they are ultimately and unquestionably loyal to. If this loyalty is broken or questioned in any way, severe punishment may (and will) follow.

Searchers are the one known enemy of the Keepers. This reason according to the Keepers is because the Searchers wished harm to the humans. This in fact is a lie. The main threat that the Searchers pose to the Keepers is that they can "corrupt" the Guardians. Searchers are witches as well just like the Keepers and in fact were once called Keepers as well. Unlike Keepers who manipulate dark magic Searchers get their magic from the earth and are allowed special abilities that the Keepers have lost due to their ties with Darkness.
---
---
CHARACTERS
---
KEEPERS
Keeper of the Delahollow Pack
|Name: Victoria Delahollow| Age:|Fc: Claire Forlani|TAKEN by WinterWhisperz
A polite and sophisticated woman who expects perfection, from her alpha especially.
Keeper of the Macrow Pack
|Name:Travis Black Macrow|Age:|Fc: Mark Sheppard| TAKEN by Travis_Black
A cold and powerful man. Some of his pack hate him for it, yet remain unquestioningly loyal.
Young Keeper of the New pack
|Name:(___) Delahollow|Age:18|Fc: Ashley Greene|Taken by ME
Daughter of Mistress Delahollow, given the new pack as a present of sorts for her coming of age.
---
DELLAHALLOW PACK
Alphas daughter
|Name: Rouge Lockwood|Age:17|FC:Kaya Scodelario| TAKEN by me
Very independent, gets annoyed with the alpha male very easily, not so sure about the union. very protective of her pack. She has a secret of her own that she hasnt told anyone.
Beta/Bestfriend of the Alphas daughter
|Name:Kaida Nichols|Age:17|FC:Taylor Momsen|TAKEN by Sathandra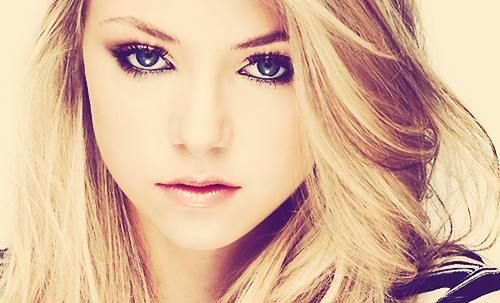 Trusts the alphas daughter to the point of danger, wiling to die before betraying her secrets, even to the young alpha male...
Packmate
|Name:|Age:|Fc:Niall Horan|OPEN
Has a dark secret of his own, kept even from his alpha. Hes been dating fc Darren Criss
Packmate
|Name:|Age:|FC: Troiana Bellisario|RESERVED by Horseygirl
Not the most loyal wolf, but one of the deadliest
Alphas younger son
|Name: (__) Lockwood|Age:15or16|FC:Harry Styles|OPEN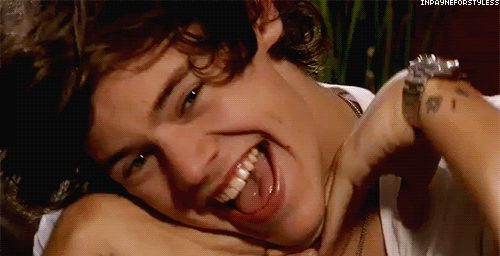 Has a secret desire to run away, believes in love above all else. Is very loyal to his sister.
---
MACROW PACK
Alphas Son
|Name:|Age:17|FC: Kellan Lutz|OPEN
Playboy, but only truely loves the one hes promised to. Dislikes the scion, feels threatned by herBeta/Best Friend to the Alphas son
|Name:|Age:|FC: Matt Cohen|OPEN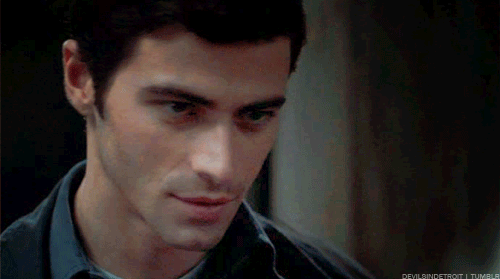 Secretly wants the alphas position, very loyal to the keepers
Packmate
|Name:|Age:|FC:Nikki Reed| RESERVED by Bleedinglover
The jaded beauty, loves the alphas son and has been with him many times, as well as another not so wilingly, very protective of (Lucy Hale) hates the young alpha female.
Packmate
|Name:|Age:|FC: Darren Criss|OPEN
Has a dark secret, the most musical wolf. Been dating fc Niall Horan
Packmate
|Name:|Age:|FC:Lucy Hale|RESERVED by Sathandra
The picture of innocents...or so you think
---
THE SCION
The Human Girl/ Scion
|Name: |Age:|Fc: Holland Roden|TAKEN by WinterWhisperz
The Bearer of the Cross, but will she be sacrifice, or savior?
---
THE SEARCHERS
The Arrow|Name: |Age:(25-35) |FC: Penelope Cruz|OPEN
Leader of the Searchers, directs the guides for each division
The Guide
|Name:|Age:|Fc:Josh Duhamel|RESERVED by Travis_Black
Leader of their division, gets orders straight from the Arrow and gives them to their team. Occasionally participates in fights.
Striker 1|Name: |Age: |Fc:James Franco|Twin to striker 2|OPEN
First line of defense against the Keepers. Are the ones that often fight guardians
Striker 2|Name: |Age: |Fc: Megan Fox|Twin to striker 1|RESERVED by Bleedinglover
First line of defense against the keepers. Are the ones that often fight guardians.
The Scribe
|Name:|Age:|Fc: Matthew Gubler|RESERVED by Horseygirl
Recorder of events, annoyingly opinionated.
Weaver|Name: |Age: |Fc: Alyssa Milano|TAKEN by me
Uses skeans to create portals for travel, usually never see's the fight. Must be protected at all times.
---
---
RULES
~Please play at least two characters, but no more than three
~Real pictures, we have provided you face claims, all you need to do now is find a picture you like and a picture for the wolf (if your character has one).
~Echo_Rose and WinterWhisperz means goddess in everyone's native language!
~PG-13 please, if you must be rated R, take it to the PM's
~Considering this is based off a novel series, in your characters likes, add your favorite novel so we know you read the rules. Sheets must be created before roleplaying, and if you would like to change the FC, do not hesitate to let us know!
~Reservations last only 24 hours unless a good reason is given.
~We have all attended school, so please be literate. We all have our days where we make our mistakes, but it better not be a re-occuring issue.
~Write at least 200 words per post. Even the simplest statements can be dragged out, describe everything in the scene if you cant think of anything, just don't go overboard.And please, be active!!
~Save the drama for the conflicts in roleplay, don't hate in the OOC.
~We don't want to go directly by the book, so feel free to tell us your ideas. Let us know how to make this more interesting. Without the roleplayers, what is a roleplay?
~Now that you've read my insanely long, drawn out rule book, have tons of fun!
---
CHARACTER SKELLY
Code: Select all

[center]
[img]InsertUrl[/img]

[hr][/hr]
[hr][/hr]

[size=130][b]Name[/b]:
First, last
[b]Nickname[/b]:
if any.
[b]Age[/b]:

[b]Face Claim:[/b]

[b]Sexuality[/b]:

[b]Role:[/b] :

[hr][/hr]
[hr][/hr]

[img]InsertUrl[/img]

[hr][/hr]
[hr][/hr]

[b]Likes[/b]:
At least five
[b]Dislikes[/b]:
At least five
[b]Fears[/b]:
at least two.

[hr][/hr]
[hr][/hr]

[img]Image of your wolf here if you have one or just fc pic[/img]

[hr][/hr]
[hr][/hr]

[b]Personality[/b]:
At least one well-written paragraph

[b]History[/b]:
Two paragraphs

[hr][/hr]
[hr][/hr]

[img]InsertUrl[/img]

[hr][/hr]
[hr][/hr]

[b]Theme Song[/b]:
((OPT)) [url=LINK TO SONG] What song do you think explains you?[/url]
[b]Anything else[/b]:
Put any other information you deem necessary.
[b]Password[/b]:SEE RULES[/size][/center]
Taking place in...
0 posts here • Page 1 of 1
0 posts here • Page 1 of 1
Arcs are bundles of posts that you can organize on your own. They're useful for telling a story that might span long periods of time or space.
There are no arcs in this roleplay.
There are no quests in this roleplay.
Welcome home, Promethean. Here, you can manage your universe.
Arcs are bundles of posts from any location, allowing you to easily capture sub-plots which might be spread out across multiple locations.
You can create Quests with various rewards, encouraging your players to engage with specific plot lines.
Settings are the backdrop for the characters in your universe, giving meaning and context to their existence. By creating a number of well-written locations, you can organize your universe into areas and regions.
Navigation
While not required, locations can be organized onto a map. More information soon!
There are no groups in this roleplay!
By creating Collectibles, you can reward your players with unique items that accentuate their character sheets.
You can schedule events for your players to create notifications and schedule times for everyone to plan around.
The Forge
Use your INK to craft new artifacts in Union of the Third Pack. Once created, Items cannot be changed, but they can be bought and sold in the marketplace.
Notable Items
No items have been created yet!
The Market
Buy, sell, and even craft your own items in this universe.
Market Data

Market conditions are unknown. Use caution when trading.

Quick Buy (Items Most Recently Listed for Sale)
None
Discussions
Most recent OOC posts in Union of the Third Pack