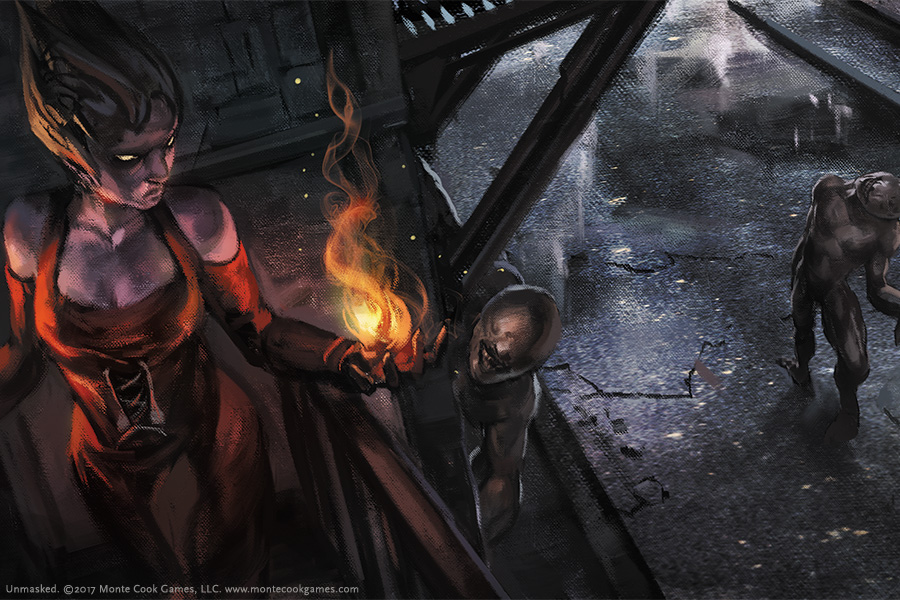 Top Gun is in theaters. "Papa Don't Preach" is on the radio. Halley's Comet is in the sky, and Iran-Contra is in the news. The Soviets are in Afghanistan, and the Doomsday Clock is at 3 minutes until midnight. But there's something else going on—something even bigger. At school, at the mall, down by the 7-Eleven, you've started noticing things. Is that troll doll really glowing? Is that cassette tape calling to you? Why doesn't anyone else seem to notice?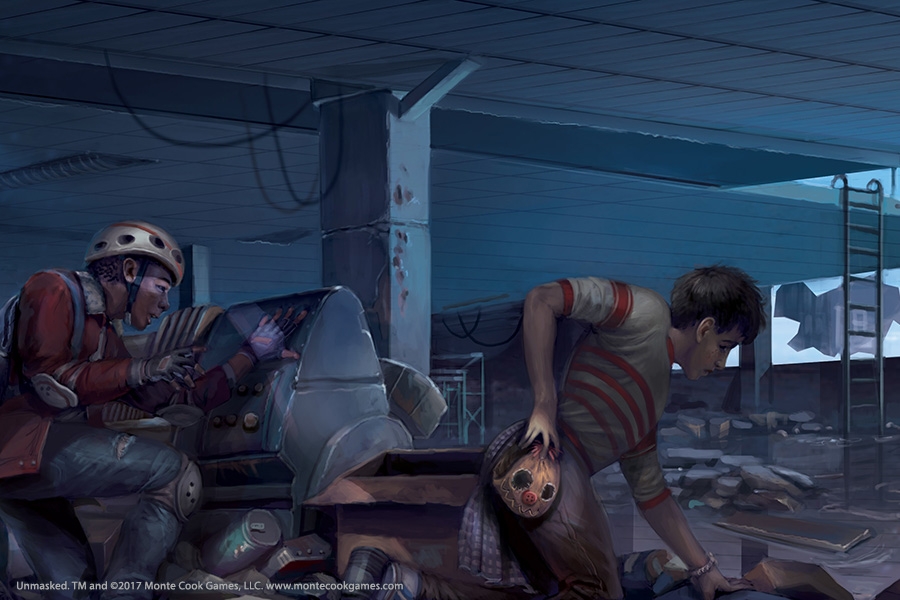 And when you follow that strange compulsion to create a mask from these items, you become . . . someone else. Someone with capabilities the world has never seen and goals that may not be your own. The mask gives you unimaginable power, but can you resist its agenda? And there are others starting to show up, too, who may have embraced their masks' dark sides. Maybe that Doomsday Clock matters after all . . .
This RP is based off of the Monte Cook game of the same name. In it, you will be playing as 18-year-old kids in high school, circa 1986. You start out as everyday jocks, nerds, goths and cool kids, but when you feel an odd compulsion to make a mask, then you become a hero - or villain - with amazing powers. Will you be able to control your new persona, to have yourself and your super self work in tandem with each other? Or will your super self consume you?
Please read the rules before creating a character. Have fun!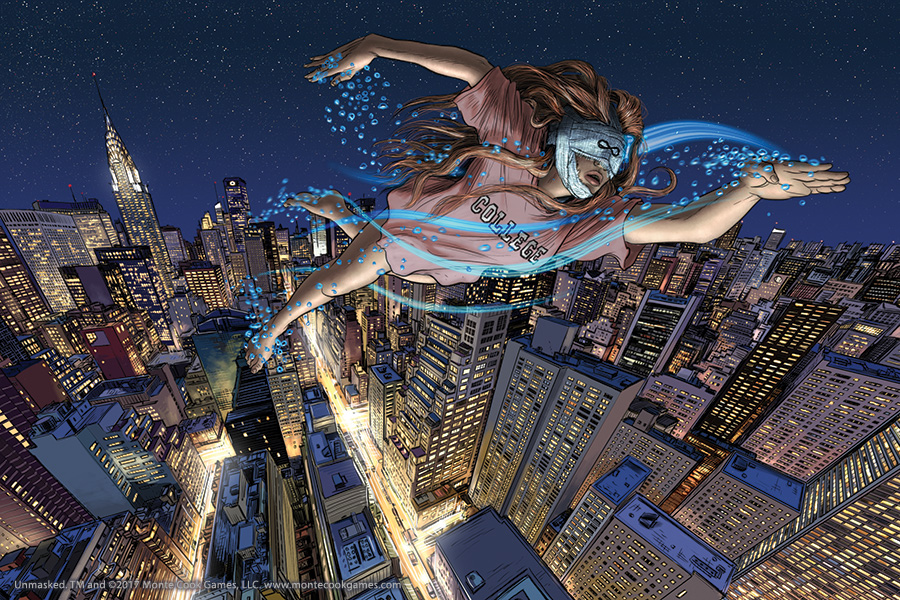 1. YOU DO NOT START WITH YOUR POWERS. I cannot emphasize that enough. You just start out as normal, 18-year old high school kids who end up becoming superheroes (or villains...), but you do not start with them. SO I SAY IT AGAIN. DO NOT GIVE YOUR CHARACTER SUPERPOWERS AS OF ENTRY.

2. No rude language, lewd language, or sex. I don't care what your reasons are, I don't want to see it. Hell and damn are okay, but nothing else.

3. Everyone will be playing characters around 18 years old, meaning they will likely be in high school together and have some knowledge of each other. If you choose to be 19 or 20, you'd start off in college, which is also ok.

4. Expect things to get a bit dark at times.

5. Have fun!
Taking place in...
Arcs are bundles of posts that you can organize on your own. They're useful for telling a story that might span long periods of time or space.
There are no arcs in this roleplay.
There are no quests in this roleplay.
Welcome home, Promethean. Here, you can manage your universe.
Arcs are bundles of posts from any location, allowing you to easily capture sub-plots which might be spread out across multiple locations.
You can create Quests with various rewards, encouraging your players to engage with specific plot lines.
Settings are the backdrop for the characters in your universe, giving meaning and context to their existence. By creating a number of well-written locations, you can organize your universe into areas and regions.
Navigation
While not required, locations can be organized onto a map. More information soon!
There are no groups in this roleplay!
By creating Collectibles, you can reward your players with unique items that accentuate their character sheets.
You can schedule events for your players to create notifications and schedule times for everyone to plan around.
The Forge
Use your INK to craft new artifacts in Unmasked: Dissociative Mask Disorder. Once created, Items cannot be changed, but they can be bought and sold in the marketplace.
Notable Items
No items have been created yet!
The Market
Buy, sell, and even craft your own items in this universe.
Market Data

Market conditions are unknown. Use caution when trading.

Quick Buy (Items Most Recently Listed for Sale)
None
Discussions
Topics

Replies
Views

Last post
Dissociative Mask Disorder: Cause and Symptom
by Abraxas_Axis on Sat Jun 23, 2018 10:59 am


1 Replies
229 Views
Last post by Abraxas_Axis
on Fri Oct 19, 2018 7:07 pm

The book is out
by Abraxas_Axis on Fri Aug 24, 2018 10:36 am


3 Replies
198 Views
Last post by Zaria
on Fri Oct 05, 2018 5:06 pm

Unmasked: Dissociative Mask Disorder
1

,

2by Abraxas_Axis on Mon Jun 18, 2018 1:26 pm


21 Replies
524 Views
Last post by Abraxas_Axis
on Mon Aug 06, 2018 11:58 am
Most recent OOC posts in Unmasked: Dissociative Mask Disorder
There have been no posts in the OOC topic for this roleplay!