---
---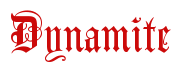 ---
---
---
---
---
---
"

Actions are the seed of fate deeds grow into destiny.

" - Harry S Truman
---
---
The year is 2113. The Third War has raged for nearly half a century, and it does not seem to be slowing down. Advances in technology have been slow, as humanity has poured all of its resources into one thing: killing the vampires.

Nearly a century ago, the existence of vampires was revealed to human populations as a whole with an attack on Cross Academy, a school that had been home to both species since its inception. Though the vampires were separated from the humans and took their classes at night, nobody was aware of what they were, at least not until they were exposed by one of their own. When that happened, all hell broke loose, tensions spiking between the Vampire Council, the ruling body of supernatural governance, and the Hunters' Association, special humans gifted with abilities beyond the norm and special anti-vampire weapons, made of a substance called the One Metal. It was not long before that tension, pushed to a breaking point by an ancestral vampire named Theodor von Nacht, erupted into a full-scale war, with the world being divvied up as both sides fought to claim territory and strategic resources. The Hunters had skill, but even they were not enough.

Masses of vampiric servitors, mad creatures with little will but that to feed and destroy, were brought together into organized units by Lord von Nacht's extensive mind-control abilities, forged into an army capable of untold destruction. Conventional human weaponry and heavy artillery was effective enough on these weak ones, but it took much more than most were capable of to kill the higher-level, subtle vampires, the Nobles, Pure-bloods, and Commons. For that, humanity turned to the Hunters, and the mass production of One Metal began.

This initial conflict, known as the Second War, was quelled by a group of neutral vampires and Hunters, let by Vincent Kuragari and Jasper von Nacht, the latter Theodor's own grandson. With the death of Theodor, the world entered a period of peace and repair, but it was not to last. Slowly, deliberately, members of Theodor's secret organization, called the Pantheon, began to stir trouble once more, releasing data regarding Theodor's genetic experiments and the horrors he inflicted upon human children in his pursuit of something known only as the Aegis Effect. Of thousands of experiments on human children, only one was successful. The news of what was done to this girl, as well as extensive data on Theodor's plans for the subjugation of humanity and the support he had from other, still living, still active Council members, one again inflamed humanity's rage, and what started next was a war of attrition.

The world is once again divided, as the Hunters spread their techniques and weapons to more and more of their kin, and vampires, as ever, remain low in number. This time, the outcome of the war, this Third War, is far from certain. Desperate to crush the humans and assert their dominion once and for all, the Council and the Pantheon have formed an alliance, and seek to do what was once thought impossible. To regain their power, and their mastery, the vampires seek to revert to their former ways of life, ways that call for one supreme ruler of them all, the King. The Council plans to wake the previous King from his slumber, but the Pantheon's own plans may call for a younger, more impressionable, puppet-King.

As grand plans are set into motion, one family, tightly bonded by blood and fate alike, finds themselves at the very epicenter of the Third War, and their choices will shape the future of the world itself. Destiny is in their hands, the red string woven tightly about them all. Whether it will weave them together into a grand tapestry or strangle and unmake them remains to be seen.
---
---

---
---


Alarica Alistair |

Dhampir

| Played by | Nephilim




Leora Kuragari |

Vampire; Pure-Blood

| Played by | Dynamite



Yuki Alistair-von Nacht |

Vampire; Artificial Pure-blood/Noble

| Played by | Naga's Shadow




Helen Trist |

Vampire; Pure-blood; Experiment

| Played by | Dynamite




Emrys Alistair |

Dhampir

| Played by | Naga's Shadow


Balthasar von Nacht |

Vampire; Pure-blood

| Played by | Dynamite




Keir Alistair |

Dhampir

| Played by | Naga's Shadow



Zero Kuragari |

Vampire; Pure-blood

| Played by | Nephilim




Aryan von Nacht |

Vampire; Pure-blood

| Played by | Naga's Shadow




Alden Kuragari |

Vampire; Pure-Blood

| Played by | Dynamite
---
---