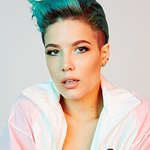 follow your fire - kodaline. hope is a dangerous thing for a woman like me to have - lana del rey. guiltless - dodie. you should see me in a crown - billie eilish. to be alone - hozier. a hymn for all i've lost - young guns. disarm - bry. pray for me - you me at six. kids in the dark - all time low.
______________________________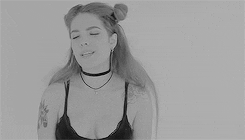 N

x

A

x

M

x

E→ matilda elizabeth rose

N

x

I

x

C

x

K

x

N

x

A

x

M

x

E

x

S → mat, matty, rosie

A

x

G

x

E → 22

S

x

E

x

X

x

U

x

A

x

L

x

I

x

T

x

Y

x

→ bisexual (strong male preference)

N

x

A

x

T

x

I

x

O

x

N

x

A

x

L

x

I

x

T

x

Y → english

E

x

T

x

H

x

N

x

I

x

C

x

I

x

T

x

Y → 100% white

H

x

E

x

X →

#cc89ad



______________________________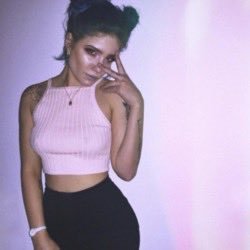 x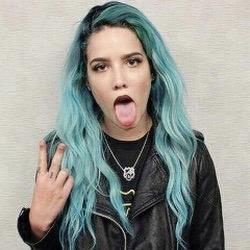 M

x

I

x

M

x

I

x

C

x

R

x

Y


Mimicry seems like a straightforward ability, but in reality, it couldn't be further from the truth. Mat has found many different aspects to her ability and understands very few of them. Her favourite is her ability to mimic voices. She can flawlessly mimic someone's voice as long as she hears them say at least one full sentence. The more she hears from them, the better and more accurate her ability is. It requires some amount of energy and concentration, but not very much. She often does it subconsciously when drunk. She can also mimic a physical action that somebody carries out in front of her after seeing it only once. Depending on what the action is, the amount of energy required varies. It is limited by her own physical limitations; so she can watch weightlifting at the olympics all day, but will never be able to lift the weight those guys are lifting. In theory, this means that she shouldn't be able to mimic extraordinary abilities. And she can't, for the most part. But cornered and fearing for her life, she somehow managed to telepathically throw them against a wall; something she definitely shouldn't have been able to do, especially because she'd only seen it in a video. She finds it harder to mimic things after seeing it on a video, and would usually have to watch a video two or three times before being able to being to attempt to mimic something. She's never been able to replicate it, and the energy required drained her to the point of passing out. It was a one off and Mat is curious to see if she would ever be able to replicate it.


______________________________
x
P

x

E

x

R

x

S

x

O

x

N

x

A


Mat's life hasn't always been straight forward or easy. She's guarded at first, wary around strangers and people she doesn't trust. Never rude, but cautious, wary, never giving away too much. Sarcasm is her defence mechanism, and when she's stressed, anxious, angry or upset, the venom comes out. If she apologises, it's a sign that she likes you. She doesn't apologise to just anyone, having been taught from a young age that admitting you're wrong is a weakness. She's unlearning a lot of what her father taught her. Letting people in is something she's only just learning to do, and it terrifies her. Shutting people out is so much easier because she doesn't get hurt. Letting people in can result in her getting hurt, and she drives people away when she's worried about being let down. When somebody trusts her, she tries to make herself trust them, but it's so difficult. When she's scared, she turns into her father. Cold as ice, heartless, a little harsh, a little cruel, sarcastic, and convinced she doesn't need anyone to survive, to succeed, to thrive.

But she's trying to become more and more like her mother. Soft, a light in everyone's life, a positive influence in every room she walks into. She's always had her mother's complete and utter fascination with the world. She's trying to shed her fear in favour of joy. Her father taught her to remain emotionless, while her mother never failed to show joy and delight in any circumstance. She's learning to love again. She's learning to embrace the childish joys of bright colours and soft things. Dying her hair blue, just because, was the first step in this. She's found with flowers tucked behind her ears when she picked them on her walk home and forgot about them. There's always fresh flowers in her apartment, floral candles burning, and an abundance of colour. She's letting herself forgive people. She's letting herself love people. She's letting herself live because life is too short, as she's found out the hard way. She wants to live in those few wonderful years of her childhood when everything was bright and warm and friendly. Sometimes, this means her outlook is a little childish, a little naive. But it makes her so happy. Her loss of fear only added to this. She's not afraid of being who she wants to be any more.

The strange combination of outlooks makes her seem like two people in the one body. If you don't know her, you may only see the two poles. The cautious, ice cold, harsh woman who also has fresh flowers in her hair and a lollipop in one hand. But those who know here sees the fusion of the two sides. The person who pushes people away and covers it with a laugh and a joke and changes the subject. The person who lights candles and loses her train of thought as she stares into the flame, aware of all she has to lose now. And the person who hesitates a little at every action as she decides how to approach it.



______________________________
x
H

x

I

x

S

x

T

x

O

x

R

x

I

x

A

Mat's parents were an odd couple. They fitted, but somehow everyone knew they weren't going to last. Even they somehow knew that. But they ignored it in favour of wanting to seek that perfect life. And they made it work. They got married, they had Matilda, their beloved daughter, they somehow kept themselves happy. And at some point, when the romantic spark died, they still stuck together, finding that their personalities conflicted and complimented and gave Mat a semi normal childhood. They loved each other, just not necessarily romantically. But there was nobody else, so they stuck together. Until Mat's mom died in a freak accident. Her father felt entirely lost. Losing the only person who had ever mattered to him made her father retreat into himself, become the shell of the man he used to be.

Matilda and her father became shadows, almost inhuman. Harsh and cold and untouchable. They didn't let themselves be vulnerable or let anyone in. They did everything by themselves. Matilda was forced to become independent from a young age. Her father did his best. Learned to cook and left leftovers in the fridge for her. They only saw each other on weekends and their relationship was strained and difficult. Matilda would never admit to it, but she missed her mom. She missed her more than she could ever put into words.

Matilda's teenage years made her into a strange adult. She went to college, learned graphic design, and got a job with a leading magazine as a designer. Away from her father. She hadn't long moved out when a freak accident in her office left her seriously injured. One of her coworkers practically seemed to be singlehandedly saving everyone in and around her. Matilda's thoughts before she passed out was how much she wanted to do that, to be able to do what she was doing. The smoke inhalation caused her heart to stop beating, but she was successfully resuscitated. With no more lingering injuries than broken ribs, her outlook was completely changed. Upon being discharged, she bought her first bouquet of fresh flowers and has becoming more and more like her mother. Her ability was discovered on a drunken night out, and she's been exploring it ever since.