---
---
Spun || Ängie
I smoke it, I snort it, I roll it, I love it
I buy it, I pop it, I want it, I love it

I'm spun, hit me up, light me up, then we can go for the crime
I'm spun, candy eyes in the night, babe, you might like my vibe
I'm spun, put a line on the time tracks, you stay on my grind
So spun, so spun, so spun

I got company, borderline disorder, that's me
Manic energy, can't you see I'm living the dream
Every morning violet sky breaks up the ice
Living on em' lies, my perfect paradise
---
---
---
Needed Me || Rihanna
I was good on my own, that's the way it was, that's the way it was
You was good on the low for a faded fuck, on some faded love
Shit, what the fuck you complaining for?
Feeling jaded, huh?

Used to trip off that shit I was kickin' to you
Had some fun on the run though I give it to you

But, baby, don't get it twisted
You was just another nigga on the hit list
Tryna fix your inner issues with a bad bitch
Didn't they tell you that I was a savage?
---
|| Full Name ||
"It's stupid as fuck and I hate it."
Shiloh Cherilyn King
|| Nickname(s) ||
"Just call me Lo, it's really not that hard."
Shiloh isn't found of her name so for the most part she goes by Lo. Her brother has always called her Shi and she likes that. The only other nickname she has is from her father, who always favored the name Cherilyn, but he lost the name game to her mother. In turn, her father has always called her Cher. So, unless you're her brother or her father, it's best if you just call her Lo.
|| Age ||
"Age can be an unfortunate set back."
Fifteen
|| Sexuality ||
"Not that I haven't kissed a girl or two."
Heterosexual
|| Birth Place ||
"Does a cult count as a home? Didn't think so."
Miami, Florida
|| Diagnosis/Crime ||
"Baby, it's a dog eat dog world."
Psychological Manipulation/Arson/Robbery/Grand Theft
|| Face claim/Role ||
Noah Cyrus || Girl Two
|| Relationship Status ||
"My brothers will literally kill any guy I ever date."
Single
---
---
Ugly || Jaira Burns
He likes role play and talk dirty, keep me up 'till four thirty
Play Marco Polo, feeling 'round with his eyes closed
Call me Cleopatra, make me watch in the mirror
Don't wanna say, "told you so"

But, ah ah ah ah, ah ah ah ah
As long as you love me, this could get ugly
Ah ah ah ah, ah ah ah ah
Yeah baby, trust me, this could get ugly, protect me
It's fucking good, real fucking good
It's fucking good, loving me like you should
Ah ah ah ah, ah ah ah ah
Yeah, baby, trust me, this could get ugly
---
|| Addictions ||
"Fuck Off"
☠ Smoking ☠
☠ Cocaine ☠
☠ Vanity ☠
☠ Adrenaline ☠
☠ Arsony ☠

|| Likes ||
"I'm just here for a good time."
▲ Sex ▲ Smoking ▲ Parties ▲ Starting Fires ▲ Vandalizing ▲ Her Older Brother ▲ Rap Music ▲ Expensive Cars▲Cemeteries ▲ Drugs ▲ Dark Colors ▲ Energy Drinks ▲ Late Nights ▲ Abandoned Buildings ▲ Tattoos ▲ Bad Boys▲ Spending Money ▲ Make-Up

|| Disikes ||
"Please, leave me the fuck alone."
▼ Her Brother (Sometimes) ▼ Early Mornings ▼ School ▼ Authority Figures ▼ Watching TV ▼ Being Confined ▼ Her Uncle ▼ Reading ▼ Being Alone ▼ Showing Emotions▼ Chick Flicks ▼ Kids ▼ Pop Music ▼ Wheat Beers ▼
---
---
Woman || Ke$ha
Don't buy me a drink, I make my money
Don't touch my weave, don't call me "honey"
('Cause I write this shit, baby, I write this shit)

I'm a motherfucking woman, baby, alright
I don't need a man to be holding me too tight
I'm a motherfucking woman, baby, that's right
I'm just having fun with my ladies here tonight
I'm a motherfucker
---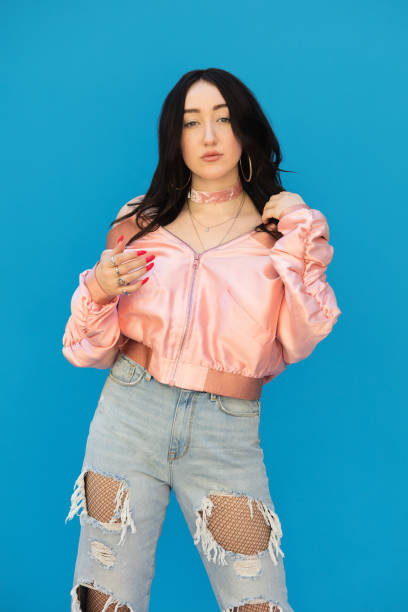 || Basics ||
"Mom's looks, dad's crazy."
Eyes

→ Powder Blue, sometimes gray.

Hair

→ Her hair reaches just past her collarbone, in the style of a long lobe. She keeps it colored a dark brown almost black.

Height

→ She is small, but you'd never know due to the platform hoes she wears. She stands at five foot two.

Weight

→ She is small and slightly underweight, weighing only one hundred and ten pounds.
|| Piercings ||
"I like needles."
Piercings are a regular thing for Shiloh. She's had her nose pierced three times, mostly because she'll take it out and for get to put it back in. So she often has needles puncturing her skin. Shi has her normal ear lobe piercings. She has her belly button, nipples, and tongue pierced.
|| Tattoos ||
"I'd have more if I had the time."


Right middle finger

→ She had the evil eye of Horus, which is essentially a symbol of protection.


Right side of neck

→ On the side of her neck she has a dragonfly tattoo in honor of her late mother.


Sternum

→ She has a Mandela flower inspired tattoo between her breasts.


Left wrist

→ On her left wrist she has the L tattooed letter Q in honor of her older brother.
|| Scars ||
"I don't want to talk about it."


On her neck, under her dragonfly tattoo

→ There is a reason her brother doesn't like her to date. Her first and only serious boyfriend tried to slit her throat when he was high and they gotten into a particularly bad fight. The tattoo on her neck hides the most visible parts of the scar.
Shiloh has a few other scars but none of them are really of much importance.
---
---
Bodak Yellow || Cardi B
Said, "Lil bitch, you can't fuck with me if you wanted to"
These expensive, these is red bottoms, these is bloody shoes
Hit the store, I can get 'em both, I don't wanna choose
And I'm quick, cut a nigga off, so don't get comfortable, look

I don't dance now, I make money moves
Say I don't gotta dance, I make money move
If I see you and I don't speak, that means I don't fuck with you
I'm a boss, you a worker, bitch, I make bloody moves[/color]
---
|| Personality ||
"I'm a bad bitch, don't piss me off."
Narcissistic → Probably her worst trait and that's saying a lot considering she doesn't exactly have a prize-winning personality. Shi is painfully full of herself and what makes it worse is she has the looks to back her egotistical ways. She's well aware she's incredibly beautiful and she uses it to her advantage. On the same note, she's obsessed with her own appearance and you can often times find herself snapping pictures of herself. She's always well put together with a full face of make-up. It doesn't help that anyone who watches the news, picks up a magazine, or follows her family's cult is well aware of her ad her family, in turn they know who she is and she's often times romanticized in social media, further adding to her narcissism.

Dangerous → Due to her upbringing and the things she's done over the past years, Shi is quite bold. She doesn't turn down even the most daring of challenges and if you tell her she can't she'll prove you wrong or she'll die trying. This type of drive makes her a hard case. Her confidence is through the roof when it comes to just about anything, because she's always had the protection of her older brother and father. All theses combined makes her a dangerous individual.

Compulsive Liar → Lying is something Shiloh has gotten so good at most people will believe even the most ridiculous lies as long as their coming from her. She has this way about her, that makes spinning lies seem easy. She's been doing it most of her life, it started when she started committing petty crimes. She tells lies with terrifying amount of confidence making it hard not to believe her. What else makes her terrifying is that these days she typically lies without even realizing it. Her lies will almost always catapult her to the forefront of playing the victim and succeeding in it.

Fearless → She is the very definition of Fearless, down to the last letter of the word. She acts without thinking about consciences. Everything she does is adrenaline driven and to gain shock value. She has no perception of her own safety. This has a lot to do with the way she was raised. She was raised to believe that her family, especially her father was untouchable, which is the same mentality she developed. There isn't one thing that she can associate with fear. Not even when her ex-boyfriend tried to slit her throat, she laughed at him and taunted him further.

Manipulative → This personality trait plays off her compulsions to lie. In being manipulative and a liar, the world practically sits at Shiloh's fingertips. She's got a silver tongue and she knows how to use it. Much like her father who is the leader of a cult, she's learned to work people over and make them believe her truth. This has come in handy on many occasions, but she loves using her skills in the case of most men. She's slept with a countless number of older men as well as married men, by simply convincing them that she's older and worth their while. No one, not even her family is safe when it comes to her cold, conniving ways. When she wants something, she'll get it no matter the price or the consequence.

Sharp-Witted → Cher is a smart girl, she has a heightened deductive logic, one that comes in handy when she's committing crimes or under high pressure situations. She works better under pressure and can often get out of sticky situations. She's catches onto things quicker than your average person, like-wise she can often come up with a sarcastic comment before you've even finished talking. When it comes to solving puzzle type things, like a rubik's cube or riddles, it takes her little too no time. Due to this, despite her criminal behaviors and tendencies she has no problem in school, this also works against her in that she can get bored very easily with life and people in general.
---
---
Split Stone || Maggie Rogers
And I'm not saying I would always speak up
That it didn't creep up on me all the time
I'm just saying there was a window
Where you could've let go in that place and time

Laughing all it off like it was innocent
Oh, but all I ever wanted was to get rid of it
And let it out (let it out)
Get it out
---
|| Family ||
"My parents weren't exactly stable, but they did their best."
Apollo King || Father|| 45 || Alive
Dragonfly Svetlana|| Mother || 36 || Deceased
Quinton King || Older Brother || 18 || Alive
Bear King || Half Brother || 17|| Alive
Indigo King || Half Brother || 16 || ALIVE
Willow Brook King || Half Sister|| 16 || Alive
Reed King|| Uncle || 39 || Alive
Georgia Maddox|| Roomate || 16 || Alive
|| History ||
"Yeah, I'm Apollo King's daughter. "
Shiloh was the last born of her father's children and arguably the favorite of his kids. From the time Shi as born she was doted over with her father's cult. She was the light of her father's life, she was her mother's little angle, and her brother's favorite sibling. No one tried to hide it either, so from a very, very young age Shiloh was taught to think highly over herself. Her upbringing was less then normal. She grew up in a cult, that her father headed. Their beliefs consisted of anarchist like thought processes, free will, and hippie inspired living.

For the most part her young years were filled with love by her parents as well as most of the people in the cult. She was without a doubt treated like royalty, which irritated certain people. It didn't help that despite her father having more than one wife, her mother was always her favorite, which only made her and her brother her father's main interests. The cult, whom she was meant to refer to as her family, moved around a lot as they grew in followers.

When she was eleven her father bought a large piece of land and with the help of all of his followers they built a huge compound. They grew their own food and had their own school, that taught their beliefs. However, her and her brother attended school outside the compound on request of their mother. Which only caused more tension with their sibling or more so her older sister. At eleven her and her sister were swimming in a pool alone, when her sister purposely held her under the water in an attempt to drown her. She paused out under the water. The next thing she remembered was being surrounded by a large group of people while her father frantically did CPR on her.

She later found out that, her heart stopped beating and if it hadn't been for a retired doctor that lived in the compound and her father, she'd have died. She didn't tell on her sister, instead she opted to make her life a living hell. At one point she'd shaved her head and burned all of her clothes. The two continuously got into intense fights to the point that their brothers had to pull them of each other, on several occasions had it not been for her brothers, she'd have killed Willow.

When she was twelve, she got her first real taste of crime. She'd been doing petty crime her whole life, but her brother had taken her one night to burn down his high school and she become obsessed with fire, to a dangerous point. The heat, the color, the way it left only ash in it's wake was everything she adored. When she was thirteen, she got a rude awakening to life. In retrospect, sure she'd been raised in a fucked-up environment, but for the most part, she'd always been protected by her brother and father. On one particular night though, her and her brother Indigo had been left alone and he had an interest in his sexuality. He molested her, telling her it was fine and threatening that if she told anyone he'd kill her. She trusted her brother and so, she kept the secret, but stayed attached to Q's hip from there on out as to not be alone with him again, because somewhere deep down she knew it wasn't right.

Then she met Andrew, her first real boyfriend outside the world she'd been raised in. He introduced her to coke and sex. She was a hopeless addict to both. Things got hot and heavy too quick for her fourteen-year-old self and she become incredibly mature. One night, when they'd gotten particularly high, he lost his shit on her and nearly killed her. He forced his knife into her skin and nearly slit her throat. Had it not been for Q and Bear, she'd be dead. She'd never seen Q so filled with rage in her life. She helped them bury the body.

The night the cult got shut down and she was put in the custody of her uncle was the worst night of her life. Now, along side her brother she's being forced to attend St. Vincent, to get her shit together. She refuses to get her shit together. She likes being bad and it's going to stay that way.

---
---
So begins...