◤
◥
«
""I want much more than this dull reality."
»
fαcє clαiм ◆ Jenna Louise Coleman ❘ ρσятяαyєd by ◇ xXxCryptic-AngelxXx
diαlσgυє cσlσя ◆
#000099
| тнσυgнт cσlσя ◆
#bf80ff
тнємє รσиg(ร)
Everything At Once || Lenka
◣
◢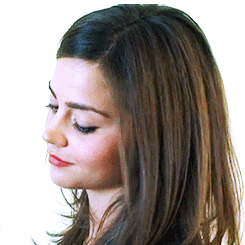 |Full Name|
Isabelle Rose
|Alias(s)|
Belle
|Gender|
Female
|Age|
Twenty-One
|Role|
Belle (Beauty and the Beast)
|Sexuality|
Pansexual
|Nationality|
French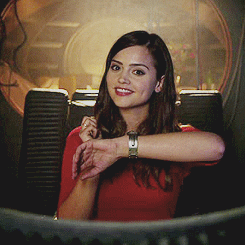 |Tattoos ◆ Scars ◆ Birthmarks ◆ Piercings|
Belle has no tattoos, nor does she plan on getting any.
She has a scar on her upper arm from when she was a child. She went wandering in the woods and was attacked by a wolf.
She as one birthmark on the skin behind her ear that is a light pink and shaped like a rose petal. Or at least, that's what she likes to think it is.
She has one piercing on the lobe of each of her ears.
|Personality|
Adventurous
- Although, most of her adventures are in her books, Belle has an adventurer's spirit and often takes her a foot further than she plans to go.
Curious
- She is a very curious girl and often sticks her nose into places it shouldn't be.
Intelligent
- With all the books she reads, she should probably have some brains to go with it.
Bibliophile
- She liked to read. A lot. She's also a movie buff, but wasn't sure what word to use so they were just looped together.
Courageous
- Belle keeps her head high when she's afraid and fights back when trouble rears its ugly head.
Empathetic
- When it comes to others, especially those closest to her, she has a tendency to react empathetically to how they feel. If they hurt, she hurts. If they're excited, then she's excited.
Charismatic
- Belle is very good with people. She's gentle, kind, thoughtful, and has a presence when she speaks.
Responsible
- Belle has had to grow up pretty quickly with her father being busy and her mother passing before she could walk. She's had to take on a lot of responsibility in her life and she handles it well.
|History|
Belle was born in France to two inventors. Her mother died not long after her birth due to following complications. Her father raised her to have an open mind and embrace the knowledge of the world. He would buy her books and journals as gifts so she could go on adventures without ever leaving home and even creating her own adventures. For a long time it was just Belle and her father living in a small home in France while he tinkered away at his inventions. Belle didn't mind too much in the beginning. She was content to be with her books and wandering the forest behind their home. One day she traveled, too far into the woods and was attacked by a lone wolf. She managed to escape and run all the way back to their small house. Since that day, she's always been careful where she went, but her soul still yearned for adventure.
As she got older, Belle took on bigger jobs around the house. Doing laundry, cooking meals, cleaning the house, doing the shopping, etc.
As her father's inventions became more elaborate and his name became better known throughout France, they began to travel. Belle took up photography along with her journaling and took photos of the places she visited. Eventually they came to stay in Enchantra where Belle fell in love with the people. For the first time in her life she had friends and a job at a bookstore that she loved. When it came time for her father to move on, they decided she was old enough and more than capable of caring for herself, and he moved on while she stayed behind. She sends letters to her father and often talks to him on the phone, but she's glad to be on her own. Now if only being on her own was more exciting. If only the words that she read on the pages of her books were reality and not ink on a page.