Requires Approval:
Yes
You can…
---
---
---
---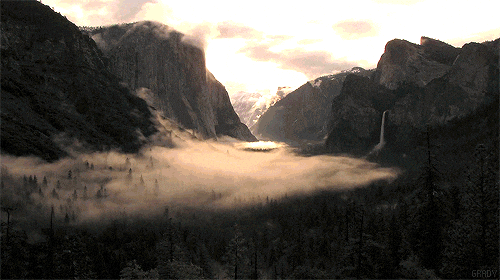 Jasper has always been a quiet town. Nothing out of the ordinary ever occurs, everyone knows everyone. It's the kind of place where you make one mistake, or start dating someone and everyone knows, you'll be the weekly gossip until something new happens. 

A robbery every few years, if that, was the only crime Jasper had ever seen. No gang wars in the streets, no murders, or home invasions. It was safe. The perfect place to raise a family. Until the Sheriff died in an accident. At least that's what the police reported. A freak accident, one that didn't make a lot of sense but still took a life.

 Jasper was strange after that. It was like a plague had swept through the town, people started to leave, worried the sheriff's death wasn't a freak accident and was just the start of something bigger. Maybe they had the right idea.
It isn't long after that the towns new designated bad boy shows up out of nowhere. Mysterious, with a danger about him seemed to be a light way to put it. The man himself was a giant do not approach me sign. He definitely had his secrets. The deceased sheriff is his father was the first big one. His father was once their packs alpha, leaving the pack to his son when his wife and mate died, and his death was in no way a freak accident.
His death was caused by an evil that was long thought to be dealt with. Werewolves gone bad if you will. It always seems to go that way, the fight between the good and the bad. The sheriff's death was just the first. People started to go missing, bodies started turning up. People were frightened. Another serial killer in another larger town. Those were the headlines.
It was simply fate that their lives crossed paths, if you believe in that kind of thing. Perhaps it was the fact that she was working in her father's diner, (which was the most popular in the town) when Mr. tall dark and handsome walked in.
Whatever you believe, neither of them were the same after that evening. There was a pull, a spark, something deep down in his bones that they were right. Werewolves only find a mate once in their lives, how ironic that she be human, the most fragile thing in the world, and he the most dangerous. The one that will put her in the most danger.
And the danger…it has only really just begun.
The GM of this roleplay hasn't created any rules! You can do whatever you like!
These characters are currently marked as available. Why don't you consider viewing their profiles and making a decision on whether or not you can roleplay them accurately?
There haven't been any official reviews of this roleplay yet!
"You will not always be strong, but you can always be brave"
"There's always pain before we get better, that's how we heal." WIP
---
These poor, unfortunate souls were once a part of this great world, but have been abandoned. Why don't you consider viewing their profiles and making a decision on whether or not you can roleplay them accurately?
---
There are no groups in this roleplay!
Arcs are bundles of posts that you can organize on your own. They're useful for telling a story that might span long periods of time or space.
There are no arcs in this roleplay.
There are no quests in this roleplay.
---
4 posts here • Page 1 of 1
4 posts here • Page 1 of 1
Topics

Replies
Views

Last post
Most recent OOC posts in Wolves Moon Reboot
This is the auto-generated OOC topic for the roleplay "
Wolves Moon Reboot
"
You may edit this first post as you see fit.
---