Age:
18
Sexuality:
Heterosexual
Height:
5"9
Weight:
129 ilbs.
---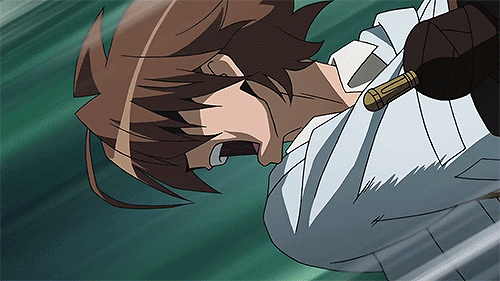 Personality:
On the surface, Cain is a cold blooded individual, doing only what those who he serves under have ordered to do. Anyone breaking the laws, especially the third law, meets his blade or his bullet without mercy. His emerald stare makes his enemies stiffen in attention. When near the Eldest Princess or a close friend however, the cold surface peels off showing the humble, and kind individual he is. He tries his best to ensure his Mistress is satisfied with his work and his abilities.
Talents:
Violin playing, Swordsmanship, Irish Step Dancing.
Likes:
Writing, Quiet, Training, Victoria
Dislikes:
Shadows, Too Much Noise, Crowds, messing up, violence.
Abilities:
Adept Swordsmanship, Novice Gunplay, Enhanced Strength and Reflexes.
Flaws:
"There is always someone stronger than you"
Cain Believes this to be true. Long ranged shooters, Angers easily, blushes madly if a beautiful girl is talking to him. Tends to get Sunstroke once a year as a side effect of his abilities.
---
History:
Let this tale be told. It's the story of a young human. Cain was his name, as in the beginning of his life there was no surname attached to him. He wandered the paths and crumbling ruins of Romania a hungered, starving whelp. He was superstitious of anyone who'd approach him in the night, for he feared the Children of the Night. And rightfully so, for in Romania, the old fears run strong, especially in Hoia Forests. You never go there at night. However, Cain on the run from men chasing him for thievery, ended up in there one fateful night, and thus was absconded by a vampire at age of 8. He became the bottom of the totem pole of human servitude, flowing from one master to another.
But at least he was no one's blood doll. That is without anyway of making him truly immortal without making him one of them, therefore tainting his blood. But it was then He fell into the servitude of the Vampire Royal Family. There was potential seen by a Royal guard. However, to join the Royal Guard you had to be a Vampire, or in the Least a Dhampir. There were ways to be one or find out if one is the other.
When the magi tested his blood, they discovered that his father was in fact a member of the disgraced Aristocratic Vampiric bloodline, and Cain was in fact a Dhampir. The bloodlines name? Dracul, also known as Dragon or the Devil. Made famous by his Motherland's Notorius Prince. The Vampiric Sorcerers thus woke the Vampire half to make him Dhampir, and thus Cain Dracul was born, a name which would be one would identify with Executioner, for he made sure the laws were followed. But it also gave him the weakness all Dhampir's share, once a year Cain will suffer a bout of heatstroke of the severest level.
But it was worth it to be able to join the guard. It was then he met their Overseer, and was smitten ever since. The honor of serving as her guard soon fell upon him, and he took it with zeal and devotion.
Other:
Cain prefers the Sword rather then The Gun, but wears both anyway.
Thoughts and relationships to other characters:
Victoria- His Mistress who he respects and adores.