Requires Approval:
Yes
You can…
Long ago, in the lands of Farlaan, there was once a young, ambitious Human, who played in the forces of darkness, and established a dark domain, calling all manner of denizens of the shadow to his beck and call. Thus began his first attempt at building an Empire. He was at the cusp of taking the entire realm for himself. However when the final battle to do so occurred, an unlikely thing happened, that destroyed his body, and banished his soul. A defeat at the hands of another, a brave soul who helped those the King had repressed drive back the evil he conjured. The victors then simply called the defeated soul the Shadow King. But to the one who defeated him, he was called by the name the Elves gave him at Birth. Maelthra.
Over 400 years had past since his fall, and only a small vestige of Maelthra's once powerful domain had remained. The lands of Farlaan were happy, content in their own politics, Wars, and other things. But they were all deceived. For every Dark Lord has a contingency plan. Through an illegitimate offspring, The Shadow King had waited and planned his rebirth through his descendant, and regained control of his domain, and built his armies once more.
Maelthra has returned. His vengeance unfolds, swift and unyielding. The Western Kingdoms Of Meiran and Kirrel fell swiftly to his vengeful conquering. The Eastern Kingdoms, Orina, Valinar of the Elven woodlands, and Valsir, the Northeastern Land where the foe that bested him, have called upon an emergency council to determine how to destroy him. But every minute of negligence passes, Maelthra establishes his foothold on his newly conquered lands.
Now several questions remain. How long will his reign last this time? What shall he do? Shall another so called "Brave" Soul stand in his way again? One of his followers said the last question to his face once. The poor goblin was flung from the highest tower. This most likely means, no one knows the answer as he thus begins anew his assault upon the Realm.
---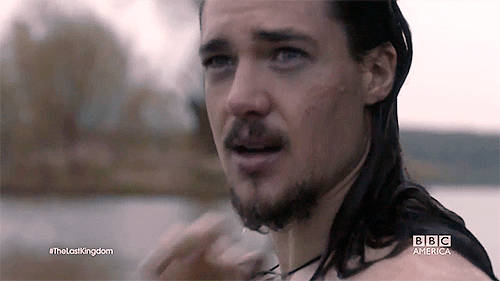 Name: Lord Maelthra, The Shadow King || Age: 21 (physically) 423 (Spiritually) || FC: Alexander Dreymon || Played by: Firewind
Name: Clara Allyrion || Age: 19 || FC: Jessica Parker Kennedy || Played by: TheCrimsonLady
The GM of this roleplay hasn't created any rules! You can do whatever you like!
These characters are currently marked as available. Why don't you consider viewing their profiles and making a decision on whether or not you can roleplay them accurately?
There haven't been any official reviews of this roleplay yet!
"I won't show him I am afraid, even if I am."
Shadow Falls, Light Remains
---
These poor, unfortunate souls were once a part of this great world, but have been abandoned. Why don't you consider viewing their profiles and making a decision on whether or not you can roleplay them accurately?
---
There are no groups in this roleplay!
Arcs are bundles of posts that you can organize on your own. They're useful for telling a story that might span long periods of time or space.
There are no arcs in this roleplay.
There are no quests in this roleplay.
Topics

Replies
Views

Last post
Most recent OOC posts in Wrath of Evil: Reborn
This is the auto-generated OOC topic for the roleplay "
Wrath of Evil: Reborn
"
You may edit this first post as you see fit.
---