Many hundreds of years have pasted since the war began. The humans, tried of being used as merely a food source for the vampires and dieing left and right, decided to go to war with the inhuman race. The werewolves, wanting to help the human race as much as possible, went to war with them to fight the vampires.
The war has ended, and the vampires have won. Because of this, they forced the other two races into slavery. Therefore, the vampires became the most donamine race. They now use the humans as food, keeping them, but never allowed to drain them completely of their blood. Also, the werewolves are used for the same, as blood donors, but cheaper because their blood is "unclean", mostly used for labor.
The biggest slave trade is at a mansion far away from any towns or cities. It is very large and surround by woods. The name of this place, is the Fontly Manor. There is no escape for the poor races, and most of all, they are completely at the mercy of the vampires.
Collars
(you may have up to 2))
Black- Mysterious, tends to sneak around
Brown- Rugged, very edgy and moody
Dark red-Dangerous, be careful!
Red- Wild, can be a little crazy.
Dark blue- Stubborn, doesn't listen well.
Blue- Depressed
Indigo- temper problems
Light blue- Cheerful, often finds the sunny side of things.
Cyan- Imaginative, very creative and artsy.
Green- Nature friendly, loves outside.
Gold- very sunny.
Pink- very romantic and loveable.
White- lifeless
Charms
(up to 3)
Red heart- love
Pink heart- Friendship
Cat- sly
Mouse- shy
Pen- artsy
Bat- Evil
Tear drop- Sad life
Light bulb- Smart
Triangle- Dangerous
Money sign- Good tasting blood
Shovel- Worker
Name:
Age: (15-19)
Race: (vampire, human, werewolf)
Crush:
Collars: (up to two)
Carms: (up to 3)
Appearance: (Anime pic)
Bio:
Other:
Remember to follow all role play gate way rules!
Name: Melody
Age: 17
Race: Human
Crush: None right now
Collars: Cyan, Blue
Carms: money sign, mouse, tear drop
Appearance: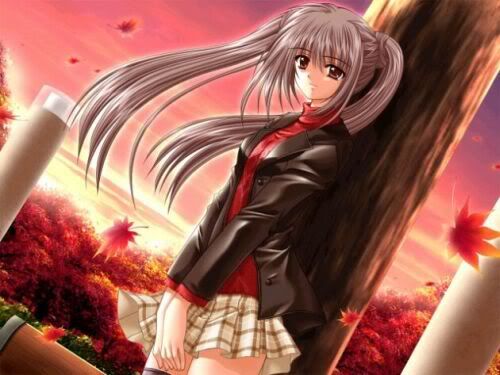 Bio: She has been with many masters. Most of them have beat her and if they didn't they used words to hurt her. She dosn't trust any vampires yet.
Other: Has an old notebook in which she draws in. She has had to work hard to keep her masters from finding out she has it.