"This is going to be fun~!"
---
---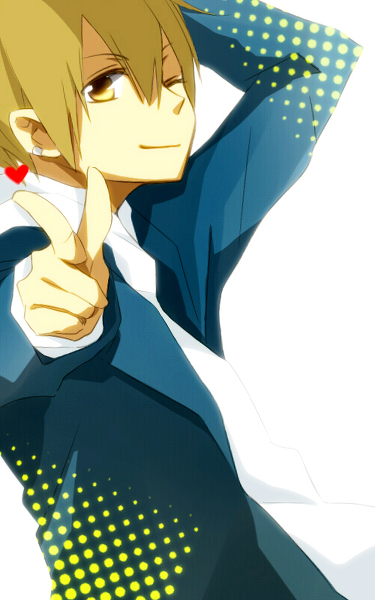 May 25th, Monday. Two days after the kidnapping.
Nicholas Palmer groaned, removing his arm from under the sheets to reach up to the alarm clock. "It's too early.." He mumbled, feeling around the sides of his end table to find the snooze button. It wasn't until he gave up on trying to find it, that he dared to look. 7:02 AM? "Oh snap! It's only thirty minutes until the new students arrive!" Nicholas panicked to himself, sitting straight up and unplugging his alarm clock.

Nicholas arrived at the front gates of the school twenty minutes later with a few other Sherlockian students. Nicholas felt a little nervous about it, since that's what everyone else appeared to be feeling too. Everyone's just so used to completeing tests and solving fake Mystery's on their own, their not sure how things will change with students who've never been on the case before. However, Nick was a little more excited about it than nervous.

"Hey Nick!" A familiar voice shouted to him, coming from a girl about 14 with rosy hair and bright eyes. She skipped to Nick, to which he smiled at."Sup Cassie." "Have you found out who your partner is yet? I have! His name's Rick and he's cutee~!" Nick blinked at her and gave a serious look. "Rick? Are you sure? Alright then, but if he has black hair and smells like dirt, you better call the cops!" Nick responded, finally giving her his smile back and turning away. Cassie stood with her eyes blinking, while Nicholas never had to tell if he knew about his assistant or not.

As nick started walking away from Cassie, he began feeling bored again. Only ten minutes left on his watch, and he was quickly growing bored by it. But that was until another girl caught his attention. One girl that he had hoped to, and at the same time, hoped not to see, waiting out here for her assistant. Iridian Fost.

"Anna, heeey!" Nicholas greeted with arms wide. "What's sup? You trying to get onto the case too? Sucks for you! With me and a partner, I could beat this case faster than you could say Ouch~!" Nicholas told her off, loud enough that everyone in the waiting group could hear. Nicholas loved picking on people, but he hardly knew what he meant when he was talking about Iridian. Some of the people in the waiting group looked like they were listening, others knew better and tried to focus on finding the bus.