"Hello there.."
---
---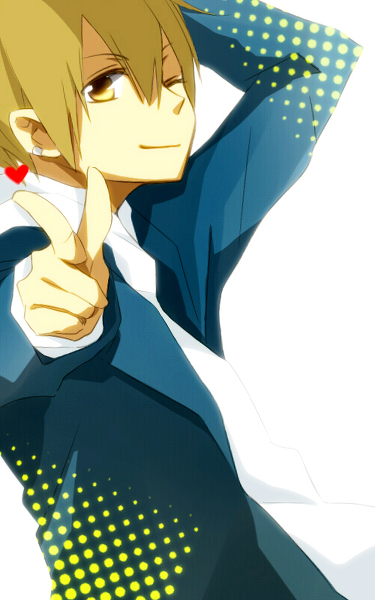 Nick almost dropped his smile at her remark, almost. An expression of heartbreak came across his face for a moment, but just a moment! It'd take a lot more than that to break is character. Nicholas quickly bounced back with a cheery smile, and a delighted laugh. He acted as if he had never heard anything funnier.

"Oh but my darling-" He froze in mid-sentence, interrupted. Just before he was going to go off about how better he was again, some little white-haired weirdo came by and stole the show from him! The nerve, he thought to himself. He listed to the boy's remark, while crossing his arms. At the end, his eyes widened with curiosity and held an expression of pure honesty. "Gosh! Don't get so clever, she's not always like that..." He expressed with crossed-hand motions, as if trying to keep too bulls from ramming into each other. "...Just to people who like fun, though. But hopefully, you're just as colorless as your hair... You two should get along fine! Anyways, I guess I should be going now. It looks like the assistants are arriving. Tootles! " He responded quick and hurried, turning back towards Anna and giving her a small bow.

"I'm looking for Nicholas Palmer, do you know where he is?"

Nick was a little relieved and surprised that he didn't have to go off trying to find his assistant now, but by turning his head towards the woman, that relief ended in a flinch. He looked actually a little puzzled to see her. Well, not exactly puzzled, more as if... upset, and dumbfounded. He turned around to her fully, and gave a small huff. "What? You come to an investigation and don't even know your partners face!? How foolish you are.." Nicholas rolled his eyes and sighed, crossing his arms once again. He let a moment pass for that to sink in. "..Oh well. I have a special question for you, Catty!" he smirked, and resumed his cheery attitude. "I'm thinking of a number between 1 and 100.. Give me the numba that first comes to your mind, and I'll make the real judgements on ya then!"