---
---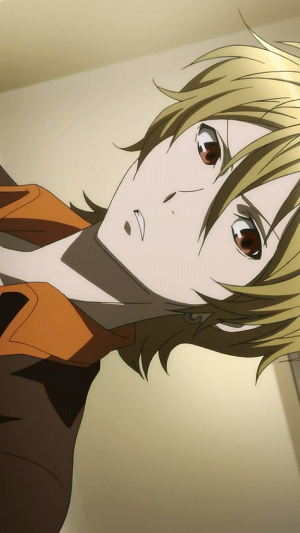 Évariste was pulled from a relatively peaceful slumber by a ray of light extending through the nearby window and projecting onto his face. He grunted in response, not particularly excited by the prospect of having to awaken. Though it didn't take long for his mind to start up and realize it had already gotten more than enough sleep.
Scratching his head as he stared at the ceiling yawning, the young man fidgeted slightly in his rather tightly confined position laying on the couch of his dorm. The movement stirred a forgotten cell phone which had been resting beside him. Hearing the clatter Évariste grabbed up the device from the floor and looked at it for a moment. Remembering the conversation he had with his uncle Terry the night before.
The man had offered to let Évariste stay over at his place above the pub. The young man didn't have to try hard to notice that his uncle seemed worried about him. However, Évariste hadn't taken his uncle up on the offer. Despite how annoying and tiring the past few days had been, the youth figured that he would be fine on his own for the moment. The only thing that seemed to have really changed since his father had went missing was that Évariste was being pestered more than usual.
Putting the cell phone down, Évariste considered skipping school today. No one would probably blame the son of a missing person for not being fully engaged with attendance. Then the thought of letting the situation get to him pissed him off. The old man was just sitting somewhere smugly anyways. Évariste wasn't about to be part of his father's ruse. Even if the man hadn't told his son about it. It was enough in character that Évariste had no problem believing the man was just pulling the wool over everyone's eyes.
Rejuvenated with purpose, that of anger and spite, Évariste rolled off the couch and went about his morning routine.
---------------
Locking the door to his "instructors dorm" behind him, one of the perks of going to a school your father founded, Évariste checked his phone for the time. He seemed to have just enough time to drop by the cafeteria. Which was good, since he felt rather hungry. While he made his way, he set to thinking up clever insults for use against the pestering he figured he would be receiving most of the day.