"Tsk Tsk..."
---
---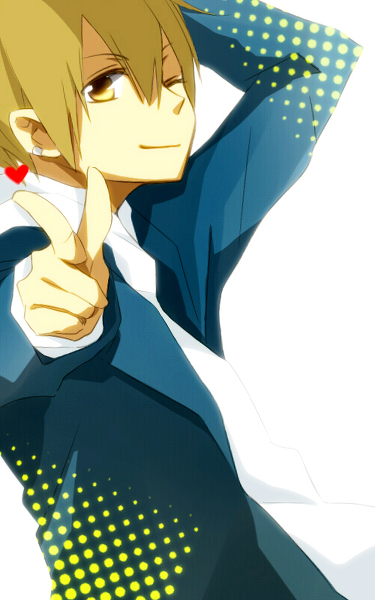 "Fifty Three." Fifty Three? Fifty Three? Nicholas could see the outline of his relationship with this girl already, and luck just wasn't rubbing off on Nicholas today. He had expected better, maybe even hoped for the number Forty Seven, but at least she didn't say Thirty Seven. That at least told him she wasn't some dumb brit who would always state the obvious. And since she answered like she didn't care, that meant it was even more likely that the previous mentioned was true. He'd have a hard time with her, but at least she wasn't a Thirty Seven. Fifty Three would have to do... for now, at least.

Nicholas exaggerated another sigh and threw his hands in the air. "Fine then, Fine! Won't call ya Catty ever again..." Jeesh, did everyone wake up on the wrong side of the bed today? Maybe people without any color in their hair tended to be cranky. Now Nick wished he had paired up with Cassie, the ginger chick. She still answered a Thirty Seven, but boy did she used to laugh a lot...

"I suppose that you know more about what's going on than I do, for the moment... With that said, what do you suppose we do first? I was thinking we could go around and see if anyone has any news." "Hey hey hey, don't be assuming so much so soon, Cat rice...!" He acted out with a wave and the turn of the head. "Everyone here knows just 'bout as much as the next guy, and there ain't no way you can crack them. Trust me, I've tried!" Nicholas let that settle into her stomach for a little, just in case she was a dumb Brit. "...Buuuuut..." He grinned a devilish grin again, looking around and quickly whispering into her ear, "I know where we can get some info~!" Nicholas stepped back a bit, squealing and hopping around like a kindergartener girl getting told someone likes them. "C'mon! I'll show you!" He stated quickly, reaching for her hand and running off through the school gates.

"Hi Cassie! Can ya tell meh where Évariste's at? You've always had an eye for him, you should know!" Nicholas eagerly asked his friend the ginger, who was hardly ever surprised by his excitement nowadays. She closed her locker door, locked it down, and pulled her backpack over her shoulder before she decided to respond. "Ahh, Oh! Yes! I uh, think I saw him somewhere over at the cafet-" "Hey! Why don't you knock off, mate? Stop trying to steal my info." Cassie's assistant Rick so rudely interrupted, walking from out of the men's restroom, still combing his black hairdo. Nicholas furrowed his eyebrows a bit, and pulled his chin up. "Oh, I'm so terribly sorry! Didn't know it was illegal to speak to your own girlfriend!" Nicholas shouted, shutting Rick up in a second. Nicholas smiled and turned back to Cassie. "Don't tell him we've broken up until tea. K?" Nicholas whispered, patting Cassie's cheek and quickly reaching for Catrice's hand once again. "Onwards, little Kitty! We're getting closer."

Nicholas held open the doors for Catrice for a moment, looking around the somewhat crowded lunchroom for his friend. "He should be here. Cassie usually never lies. Not on purpose, anyway.." He attempted to reassured Catrice. "Ah! There he is! Youuuuwho~!" Nicholas shouted, abandoning Catrice on this one to quickly catch up on his good friend. "How ya doin', Éve baby? Sorry this is so sudden, but could I hang out with ya this lunch? Pleaseee...? 'Promise I won't steal your apple juice again!"